Indian skin tones are as diverse as the colors of our national flag. With so many shades, it's hard to choose lipsticks that go with our skin tone.
MAC lipsticks never go out of style—they're classy, luxe, and timeless. If you're digging for the best MAC lipsticks for Indian skin tones, look no further.
Besides moisturizing, these lipsticks add the right pop and shade to your lips.
To guide you along that way, we're going to reveal some best iconic MAC lipsticks that suit almost all Indian skin tones really well.
Let's explore each shade to find out what works for you.
1. MAC Media
The MAC Mixed Media is a blendable creamy lipstick that is one of the best MAC brand lipsticks. With a reddish-purple hue, it's sure to grab attention. It offers medium to full build-up coverage, as well as a satin-smooth finish.
Blendable and bold, it suits the right kind of complexion by defining your lips perfectly. Moreover, it moisturizes your lips and lasts long enough without having to reapply.
2. MAC Russian Red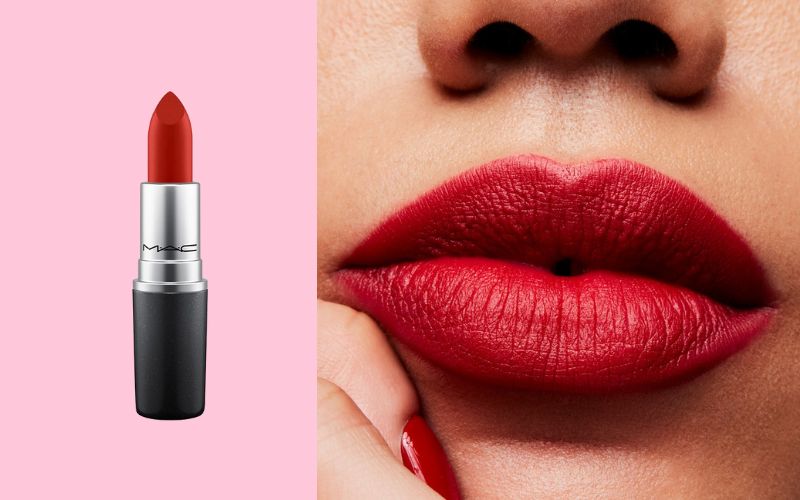 MAC Russian Red is a universally flattering color on a variety of complexions. It is a deep red lip color with blue undertones, which makes it perfect for enhancing brown skin. Indian women love to wear red lipstick, and this shade is perfect for those who want the spotlight on them. It's also long-lasting and highly pigmented, giving you a beautiful, bold look that will last all day.
3. MAC D for Danger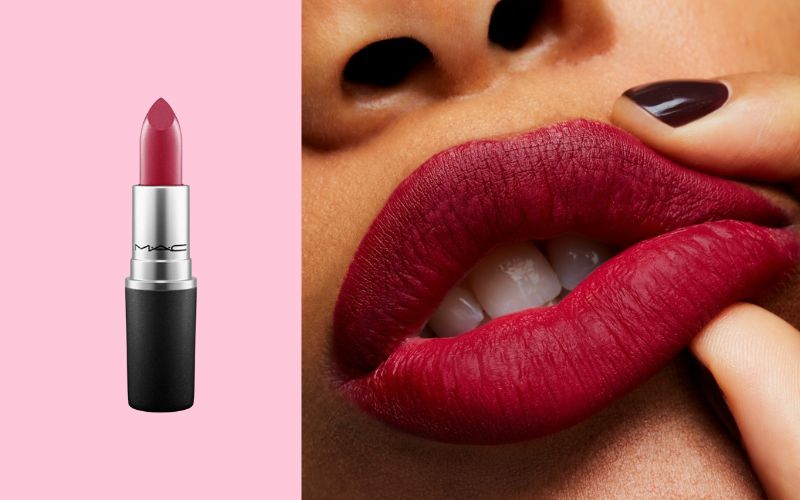 This unique shade is the perfect mix of pink and red that accentuates the lips and gives them a bit of color without looking overdone, and it looks great on every skin tone, especially the duskier ones. One single swipe will make you look like a total boss all day! It's also long-wearing and doesn't transfer, so you can feel confident that your lipstick will stay in place all day long.
4. MAC Sin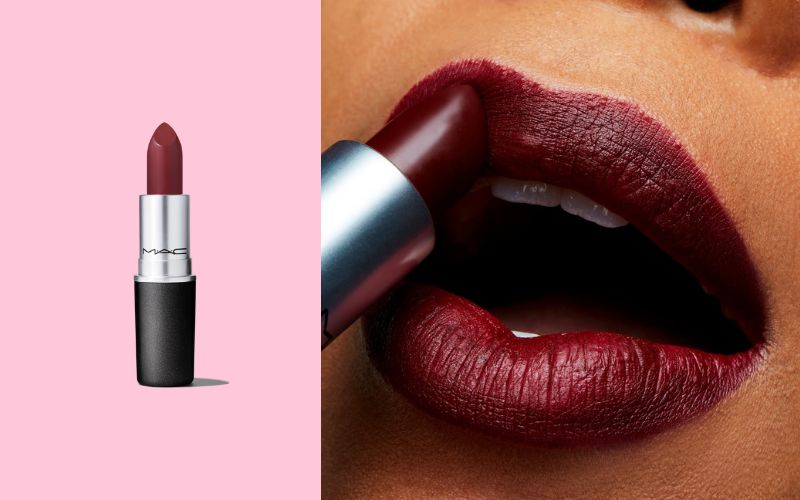 MAC Sin is one of those perfect reds that flatter everyone- no matter their skin tone. Because of this, we adore it! A beautiful lip shade that looks good on olive and dark skin tones. One swipe of this beautiful hue is all you need to add a touch of glamour to your look. This rich, reddish plum MAC lipstick is beautifully pigmented and goes on smoothly, giving your lips a gorgeous, velvety finish. It's one of those lipsticks that work well for almost everyone.
5. MAC Ruby Woo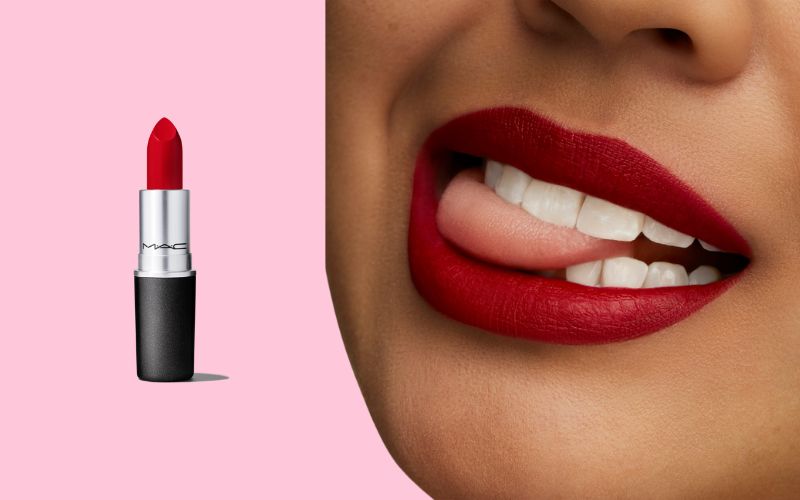 Ruby Woo is a great lipstick for medium skin tones! It's a stunning medium red with well-balanced undertones that flatters all lip colors. As part of the MAC Retro Matte lipstick collection, it's one of the best-selling shades. Indian women love Ruby Woo because it's a perfect color for medium skin tones. It's not too light and not too dark, and it has a beautiful matte finish. Ruby Woo is an ideal choice if you're looking for a lipstick that will make your lips look their finest!
6. MAC Antique Velvet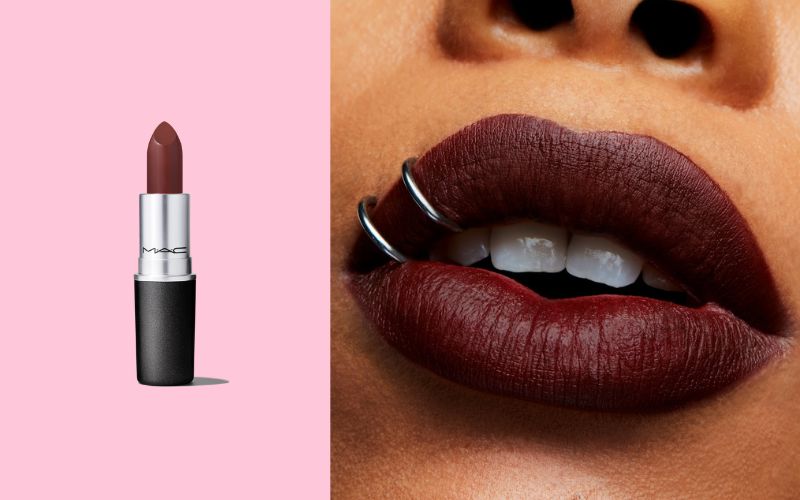 When it comes to MAC Cosmetics, every girl knows they make some of the best brown lipsticks in the business. MAC's Antique Velvet lipstick is a striking classic. A perfect mix of red and brown, it's long wearing and comfortable to wear, and it doesn't bleed, feather, or settle into fine lines. It's a versatile shade that looks great with traditional outfits and jeans or casual attire. If you're looking for a makeup look that will make you look glamorous and ready to take on the world, MAC Antique Velvet is the perfect shade for you!
7. MAC Flat Out Fabulous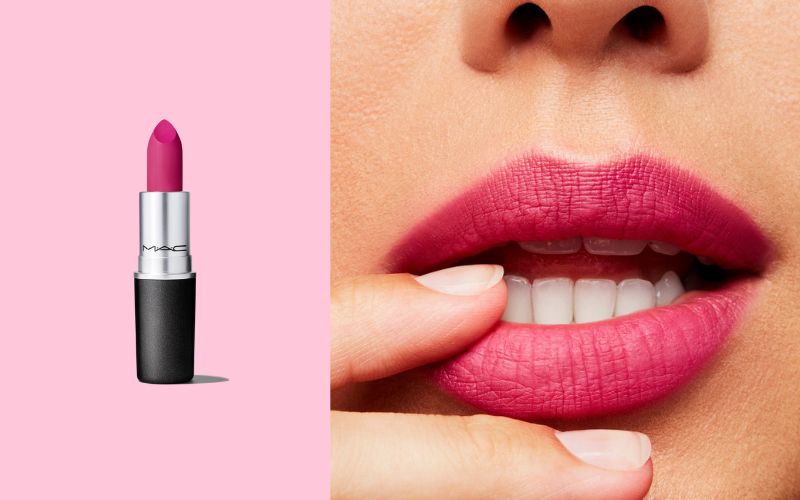 Flat Out Fabulous really brightens up your face and looks so natural. This elegant shade of pink is perfect for lighter skin tones – and it feels great on the lips. It's a bright enough color that you can find a color that works well for your skin tone, and it's a little less intense than purple lipstick. With a slight sheen, this pink lipstick will make your lips pop, so it doesn't matte out. It stays on for quite some time and looks fabulous for long hours.
8. MAC Mehr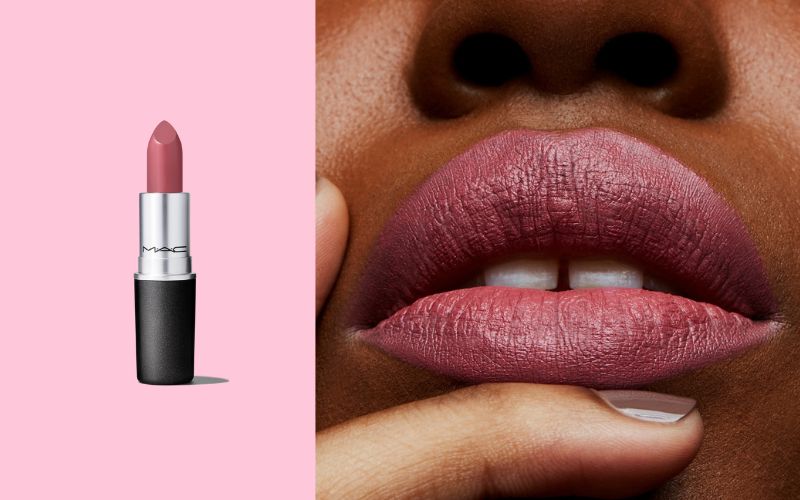 If you're on the hunt for a brownish pink shade that will suit almost all Indian skin-tones, MAC Mehr won't disappoint. This MAC lipstick shade has a matte finish and long-lasting formula, ideal for achieving a sensual lip look that will last all day. The beautiful shade of pink with hints of brown with a soft texture makes it glides on lips beautifully. Because it's not too dark or light, it's a great everyday shade to go with a variety of looks.
9. MAC Relentlessly Red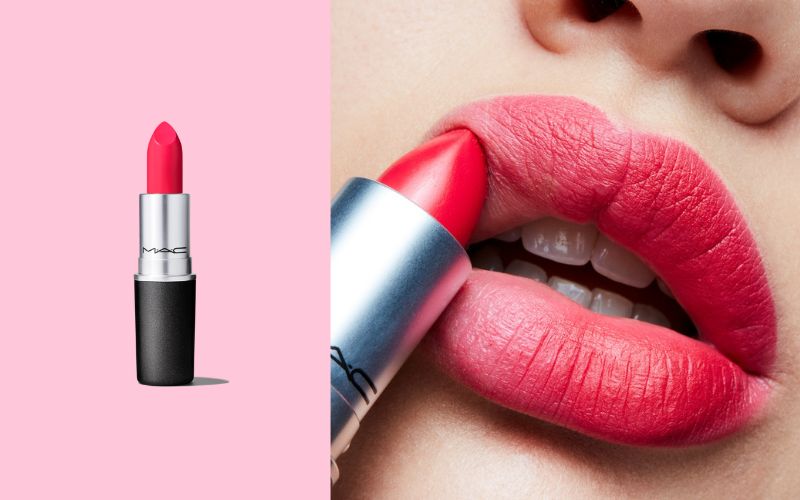 It's a deep, dark red that will give you that sultry look you're looking for—perfect for anyone looking for bold and statement-making color. The shade from MAC is on the warmer side, so it's perfect for those with a warm complexion. Another great benefit of this lippie is that it is matte, so it will not leave your lips feeling oily or shiny. Also, it is long-wearing, so you will not need to worry about it fading or wearing off throughout the day.
10. MAC Diva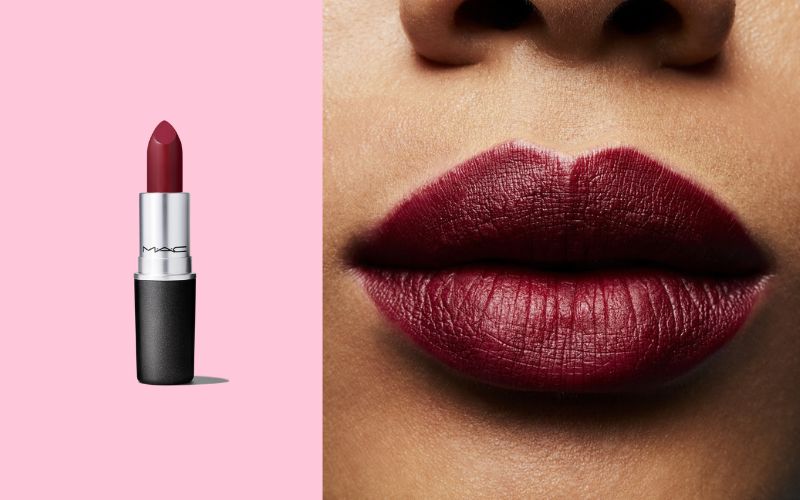 MAC Diva is acclaimed by MAC makeup artists worldwide and looks amazing in medium to dark skin tones. As a distinct alternative to the purple tones of the legacy MAC lipstick family, Diva is infused with brown, red, and a touch of mauve pigments. One stroke and you get a beautiful, professional look that works well for everyday wear. But MAC Diva isn't just a great lipstick for brown skin – it's also a great lipstick for any skin tone. It's versatile and flattering, so you look gorgeous every time you put it on.
11. MAC Rebel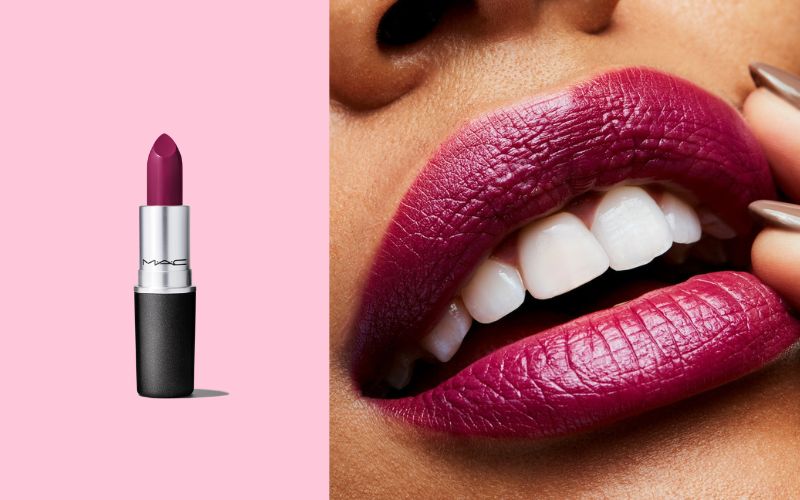 MAC Rebel has something for every complexion and goes well with any color of eye makeup. The lipstick gives a soft look and gives a glossy finish. The color of MAC Rebel lipstick fits like a warm plum on the lip. With its creamy texture, the lipstick makes your lips appear fuller and plump with a subtle sheen. The lipstick has a creamy texture and is very comfortable to wear.
12. MAC Girl About Town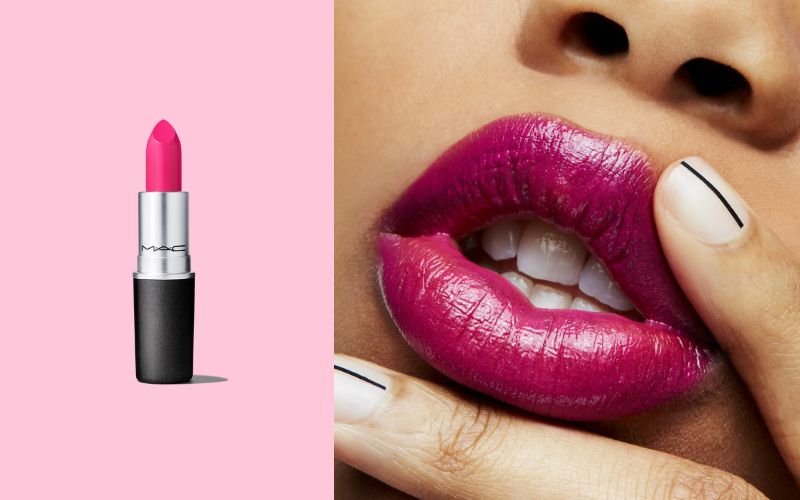 A gorgeous, dark, creamy fuchsia with a medium-coverage finish. The satin finish lipstick just lightly smoothes out the natural lip color for a just-kissed look, giving lips a little extra oomph.
MAC Girl About Town has a creamy consistency that is easy to apply and builds. There are a lot of lipsticks available on the market, but not all of them flatter darker skin tones. This shade goes well for most complexions. It's perfect for a night out but surprisingly also wearable during the day. The shade is flattering for a wide range of skin tones.
13. MAC Mocha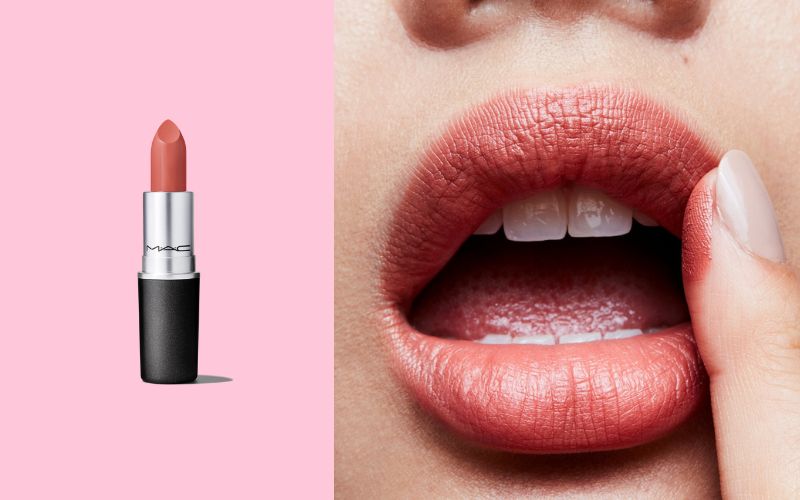 MAC Mocha is a warm, peachy brown nude lipstick that will highlight your natural complexion. Because it's so pigmented, you'll only need a light layer to look good. It's a beautiful, everyday color that looks great alone or with a smokey eye. It's also long-lasting, so you don't have to worry about it fading or smearing. Even though the shade works well with fair to medium tan skin tones, it flatters warm ones, too.
How To Choose a Perfect Lipstick for Indian Skin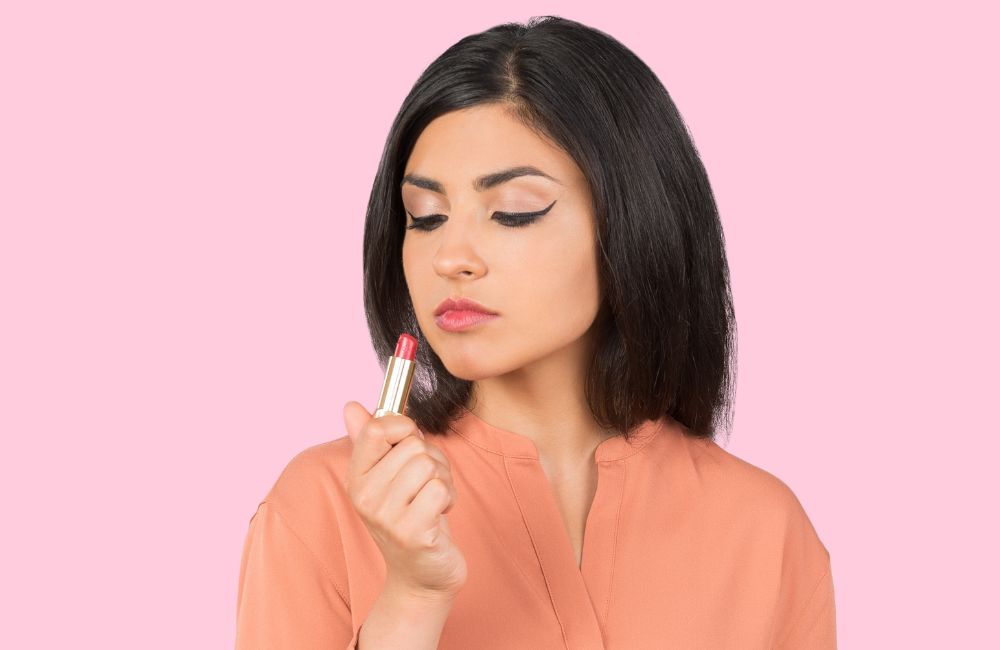 Indian skin is a beauty beast! Thanks to the skin's natural tan, it can easily accommodate most shades. However, some shades work well on specific skin types, so here's how to pick them:
Consider your skin tone. If you have fair skin, it's best to choose a lipstick with a light pink or nude shade. For medium-toned skin, choose coral or mauve. Try a bolder hue like red or plum if your skin is dark. Too light or too dark lipsticks are a no-no.
Decide what finish you want. Matte lipsticks are ideal for natural looks. If you'd like something glam, try something with a glossy or shimmery finish. Likewise, avoid finishes with a lot of shimmer or sparkles since these can appear oily and create the perception that your lipstick is working.
Choose a lipstick that's comfortable to wear and won't dry your lips out. Look for one enriched with hydrating ingredients similar to lip balms like shea butter or vitamin E.
Final thoughts
So, this was our list of some iconic MAC lipsticks that are really popular in India. From nudes to pinks to reds, this list of best MAC lipsticks for Indian skin has something for everyone. We hope it gave you enough choices in sorting out the lipstick shades that best fit your skin tone. So, take the plunge and treat yourself to a new lippie – your perfect match is waiting.
Related Posts
If you still can't decide what to pick, feel free to leave your questions in the comments, and we'd love to help.