Wigs are a great way to hide hair loss, balding head, or try something new—all while spicing up your look.
If you're thinking about wearing one, know what you're getting into first.
Lucky for you, we've got solid tips for wearing a wig that'll help you look great and all-natural, no matter what style you choose.
#1 Wear the right fit
If it's too small, it'll be uncomfortable; if it's too large, it'll look out of place. To determine the right size, measure your head.
With a cloth measuring tape or a piece of string, measure around your head at the widest point. Usually, this is just above your ears and around your forehead. Next, compare this measurement with the wig packaging's size chart.
Here's a wig size chart to get an idea:
| | | | |
| --- | --- | --- | --- |
| Wig Cap Size | Small | Medium | Large |
| Circumference | 21.5″ | 22.5″ | 23.5″ |
| Front to nape | 14″ | 14.5″ | 14.5″ |
| Ear to ear across forehead | 12″ | 12.5″ | 12.5″ |
| Ear to ear over top | 12.5″ | 12.75″ | 12.5″ |
| Temple to temple around back | 14.5″ | 12.75″ | 13″ |
| Nape of neck | 5″ | 5.5″ | 6″ |
#2 Know your type
There is a wig for every taste and need. The two most popular types are:
Human Hair Wigs: They are made from real human hair and can be styled in any way you like. Despite being more expensive, they look natural and last longer than other types of wigs.
Synthetic Wigs: Made from man-made materials, they are less expensive than human hair wigs. However, they are less natural-looking and wear out more quickly.
A wig's selection ultimately depends on your personal needs and preferences. Make sure to weigh the pros and cons before making a choice.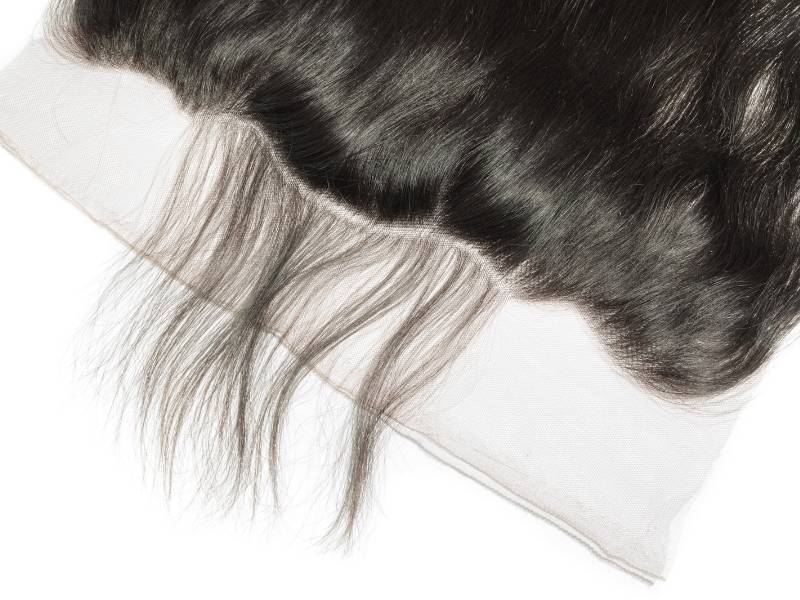 #3 Invest in lace front wigs
Wigs with lace fronts have a sheer lace fabric covering the front of the wig, attached either with adhesive or clips to the hairline. The wig gives the impression that the hair is growing from your scalp. Being made from real hair, they look and feel like your natural hairline. You can style lace fronts however you want, and they're perfect for those with thinning hair, receding hairline, or bald spots.
#4 Switch up your wigs every day
You don't have to stick with one style of wig – you can switch things up every day by wearing a different wig cap. Additionally, it keeps your wigs looking new and fresh. Plus, you'll have a chance to try wigs of different colors, styles, and looks.
#5 Simply set and forget
If you're wearing a wig, make sure it's fitted correctly and stays in place, so you won't have to worry about it sliding later on. Repetitive wig adjustments can pull out your own hair or lead to bald spots. When you've got your wig on, and it's comfortable, set it and forget it. Plus, wigs are expensive to replace if you accidentally ruin one.
#6 Put a wig cap liner on
The wig cap liner protects your hair from the outside elements and secures your hairpiece in place while preventing it from slipping off your head. Additionally, less hair is visible around the wig's edges, creating a natural appearance.
Simply slip a high-quality wig cap liner into your wig cap, and you'll find that it adds even more fullness and texture.
#7 Wash your wig
Dry shampoo is a great way to keep your wig looking fresh between cleanings. However, it is not a replacement for washing your wig clean as it won't remove any buildup of oils or products.
Use a mild shampoo to wash your human or synthetic hair wigs. Thoroughly rinse them to remove the shampoo. Squeeze out excess water and let the wig air dry on a towel. Never rub the wig, as this will damage it.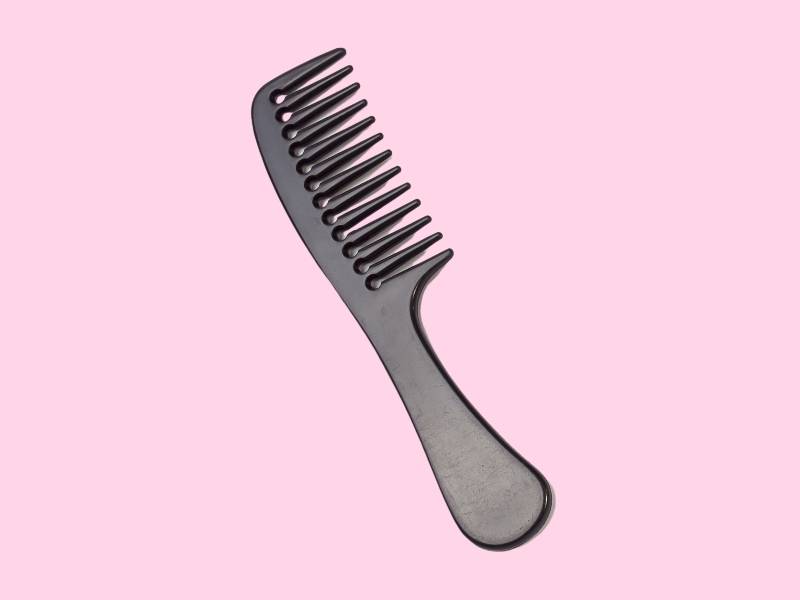 #8 Use a wide-tooth comb
With a wide-tooth comb, you can keep the hair looking smooth and free of tangles. It's also a good idea to comb your wig every time you wear it to help prevent any knots from forming.
#9 Store it safely
Wig stands or mannequins are best to store your wigs. If you don't have either, you can keep them in a box or bag.
Keep the wig away from heat, dust, and moisture, as both of those can damage the hair fibers. For added protection, use a wig cap or wrap.
If you have an expensive wig, you may want to consider investing in a storage case specifically designed for wigs. Typically, these cases come with compartments for each hairpiece type and a built-in humidity control system.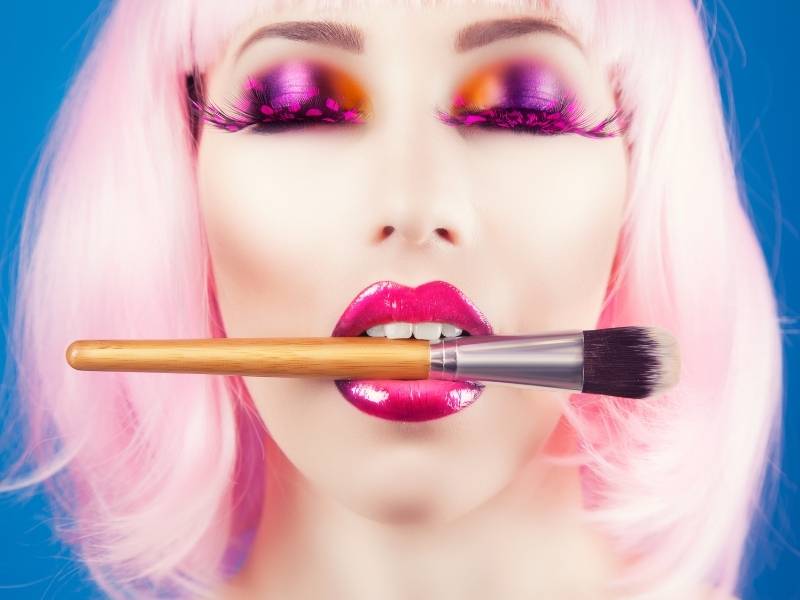 #10 Makeup tips to make your wig look natural
If you want your wigs looking more realistic, try some makeup! You want it to look as natural as possible.
Try concealer on your hairline
Using a brush, sponge, or your fingers, apply a thin layer of skin-tone matching concealer to the wig parting line and blend it in. Be careful not to leave any visible lines.
Use eyeshadow
Pick an eyeshadow that matches your wig. Fill in any gaps in the hairline with an angled brush to make it appear thicker. Finally, blend out the color towards your face for a natural look.
Refresh a dull wig with lip balm
Put your favorite lip balm on the ends of your wig to smooth out flyaways and keep them in place. You will be amazed at the difference this makes.
Say hello to eyebrow gel
Wig styles, especially the front lace ones, bless you with a natural hairline. Make your baby hairs look just as real by using a clear eyebrow gel and a spoolie to pull them forward.
Keep flyaways at bay
Static hair getting to you? Spritz some hairspray on a blush brush and brush it down your wig lengths to eliminate frizz and flyaways.
#11 Avoid wearing your wig overnight
An essential tip for wearing a wig for beginners. During the night, your wig is exposed to dirt, oils, and even makeup. Sleeping in a wig can also mold it to your sleeping position, destroying the style over time. As well as being uncomfortable, it can flatten, grease, and tangle your wig.
And if you have to, sleep with silk pillowcases, which will prolong the life of your wig hair.
#12 Treat your wig well
Wig care and maintenance is as important as washing it. The right shampoo, conditioner, and styling tools are equally important.
Use quality hair care products and styling tools. Although many wigs come with a specific care guide, it's generally a good idea to shampoo and conditions your wig like your own hair. Avoid using alcohol-containing products that can dry out the hair.
Always use a moisturizing conditioner, as wigs can be dry due to the synthetic or human hair used to make them.
Use heat styling tools only if the care guide specifically recommends it. Whenever you use them, always use a low setting and test the tool first on a small area of your wig so that you don't damage it.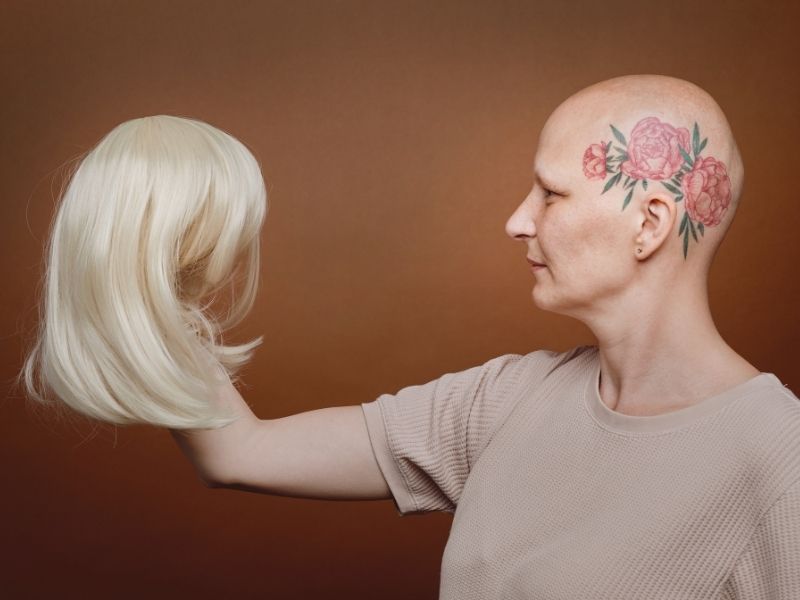 #13 Have confidence!
There's a formal event you want to attend, and you want a new hairstyle. Perhaps you've lost your hair while undergoing cancer treatments and want to feel confident. No matter your reason, you can never go wrong with adding a wig to your style repertoire.
Wigs can boost your self-confidence—a recent study proves that! Researchers in the Annals of Dermatology found that wearing wigs improves the quality of life for people with severe alopecia areata.
With so many styles and colors to choose from, you're sure to find one that makes you feel beautiful. Whenever you're unsure, go for dark shades like black or brown. Don't worry – wigs are super trendy right now. Celebrities wear them all the time to switch up their look.
If you're a cancer patient, a wig can help you feel more like yourself while you undergo treatment. Wigs are also a great way to stay current with hair trends. The best wigs will let you rock any style you want, whether a new bob or a bold color. Even bangs and layers are available to give your look extra depth and dimension.
Common Questions about Wearing a Wig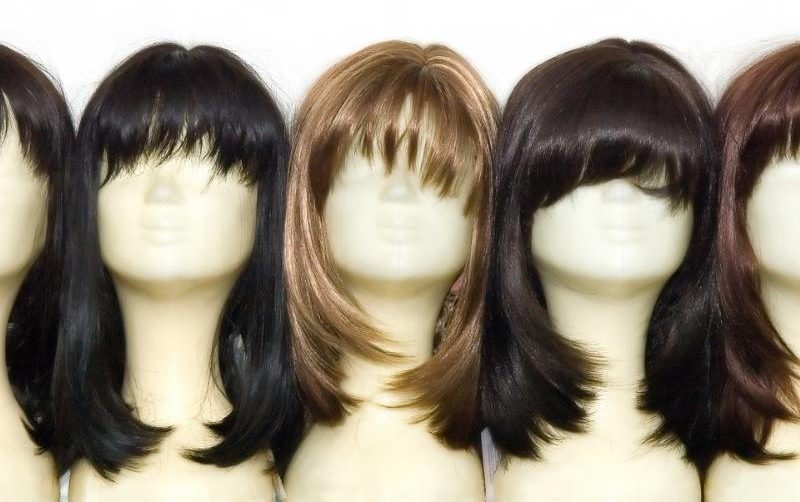 How do I wear a wig all day?
Wearing a wig all day means you want it to be comfortable. This is especially true if you work outdoors or spend long hours on your feet. Keeping a wig on all day requires the right wig, hair color, and hairstyle.
Is it possible to wear a wig every day?
A wig can be worn every day without damaging your hair, but you have to be careful. Firstly, make sure the wig fits correctly and isn't too tight. Don't wear the same wig every day and let your scalp rest between wears—alternate wigs regularly.
Does wearing a wig every day damage your natural hair?
While some believe that the constant pressure and tugging on your hair can cause it to become weak and thin, others claim that wearing a wig actually protects your hair from damage. If you are thinking about wearing a wig every day, consider a few things.
First of all, how often will you wear your wig? Only wearing it during special events will probably not harm your natural hair too much. However, the wig's pressure and friction can definitely take a toll if you wear them every day. Make sure you get a high-quality wig that doesn't stress your hair.
Do wigs feel hot and uncomfortable?
Summer can make wigs incredibly hot. Wigs also rub against your scalp, which is irritating. Some people, however, do not find wigs uncomfortable. When choosing a wig, make sure that it does not rub against your scalp and is lightweight enough to wear in hot weather.
How long do wigs last?
According to their care and upkeep, wigs can last anywhere from a few months to a few years. Human hair wigs typically last between one and three years. Synthetic wigs can last up to a year, depending on how well you maintain them.
Does wearing a wig prevent hair growth?
Wearing a tight-fitting wig may cause traction alopecia, a type of hair loss caused by wearing a tight hairstyle or headwear for long periods. If the hair follicles are seriously damaged, hair loss can be permanent. So, make sure the wig you choose fits snugly and does not cause discomfort to your hair.
How often should you change your wig?
Most women change their wigs every three months. Human ones need to be changed every year, while synthetic ones last about six months. Most wig experts recommend replacing your wig if it has lasted longer than six months.
Can I shower with a wig?
Showering with a wig is safe if you take these precautions:
Secure your wig tightly before stepping into the shower. You don't want it coming loose and getting wet.
Use a gentle shampoo and avoid scrubbing your wig too hard. Rinse it thoroughly afterward.
When the wig is wet, do not comb or brush it. Using a diffuser will prevent frizz on curly wigs.
Air dry your wig or use a hair dryer on the lowest setting if you're in a rush. Never use a hot hair dryer near your wig!
How does wearing a wig feel different from having real hair?
To start, wigs can be hotter, while real hair allows for air circulation. If you sweat a lot or live in a hot climate, wearing a wig may be uncomfortable.
Wigs can also feel heavy and bulky. Again, wigs are usually made from synthetic materials, weighing more than real hair.
Many people find it difficult to style their wigs the way they would their natural hair.
After all that, you'll still look lovely with a wig.
The takeaway
Wigs can be a great solution when it is a pain to chop off your hair.
Whether it's for a special event, dealing with chemotherapy, or a medical condition, a wig can be a lifesaver and give you more freedom and confidence.
So, go ahead and try these tips for wearing a wig so that it feels like it's natural and looks better.