Lip liners can be your lip's best friend and give you that perfect cupid's bow that you secretly desire.
Needless to say, MAC never compromises with the quality of the products, which are dermatologically tested and safe to use. Though some might feel they are on the pricey side and not be eager to spend so much on a lip liner, it is every bit worth the price.
Best MAC lip liners glide onto your lips like a dream, imparting your lips precision and fullness. When matched with your lip color, it keeps your lipstick from bleeding and makes your lipstick last throughout the day.
MAC Lip Liners for Fair Skin
If you have a fairly light skin tone with either pink, yellow, or neutral undertones, you can sport any lip color without having to worry whether it will wash you out or not. However, certain subtle shades are especially suited for fair skin tone and would look the best on them.
Here are five unique colored MAC lip liners that would look amazing on the fair-skinned beauties.
Readers like you help keep The Beautyholic running. When you buy through links on our blog, as an Amazon Associate, we earn from qualifying purchases at no extra cost to you.
In Synch
It is one of the lightest shades from the MAC lip pencils' range of shades. If you are a fan of nude lips, then voila, this is the shade for you. It is a baby pink color with a cool undertone that will flatter your fair skin.
You can pair it up with a gloss to get a classy look that you can wear to your office on an everyday basis. It would also go well with any pink lipstick that is really light. 
Boldly Bare
As you can guess from the name itself, Boldly Bare allows you to dare to go bare while hiding your pigmentation on your lips. It is the perfect MLBB shade for many with a fair skin tone. This shade can be best described as a peachy brown with pink undertones.
Wearing it on your lips can give an illusion of the no-makeup look that is so in trend right now. Top it with a gloss or with a similar nude shade lipstick to complete your look.
Fruit Cocktail
Just when you were about to think are-only-nudes-suited-for-fair-skin-tone, a pop of color is ready to shock you. Fruit Cocktail is a tangy orange shade that will brighten up your face with one swipe. You need nothing more on your face to complete this look.
This shade is perfect for summers when you're in a mood to have a bit of fun with your lip color. This shade will make sure that you turn a lot of heads. 
Rosy Rim
Rosy Rim is a classy peach shade that will impart an instant sophisticated look. Be careful while choosing your lipstick's shade if you are in mind to pair this with it. A lipstick with a darker shade will easily overpower this color and ruin the essence of this color. 
Brick
It is a beautiful brick shade that has a beautiful color payoff. You can wear it alone or couple it with a similar earthy-toned lipstick. This will look amazing on all skin types especially the lighter ones.
MAC Lip Liners for Medium Skin
Those with a medium skin tone are the blessed souls for almost all colors flatter their complexion. MAC lip liners have a varied range of shades, and some of these shades compliment wheatish skin tones perfectly.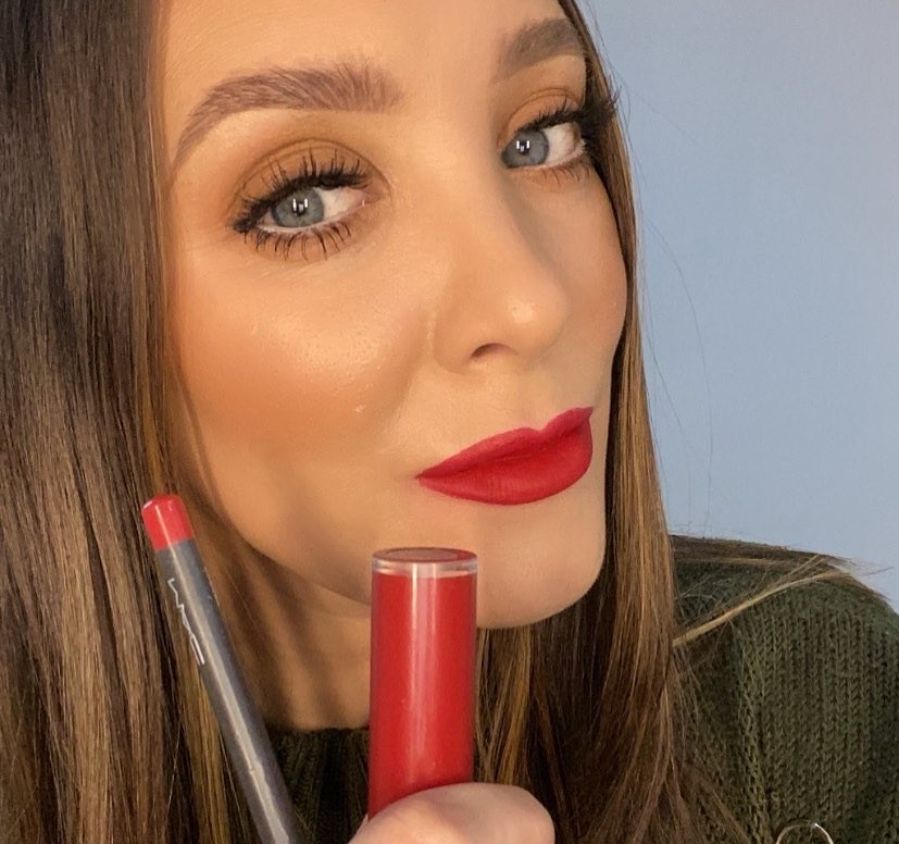 Let's look at a few shades for the ones with medium skin tone. 
Nice 'n' Spicy
Who said nudes are only for a fair tone? MAC lip liners ushered a wide range of nudes that will not wash out the ones with medium or even dark skin tones. You have to pick your right MLBB shade. This shade from the MAC Pro Longwear Lip Pencil range is a subtle brown nude with peachy undertones. Top it with a gloss for regular wear that looks casual yet sophisticated. You can also pair it up with your favorite nude lipstick.
Beet
Isn't the color of beetroot to die for? Imagine the same color in your lip liner. This shade has that deep red flamboyance with plum undertones that will make your lips look ravishing. It is a perfect lip liner to match your daring red lipsticks like Ruby Woo or any other similar shades. 
Brick
This is a burnt orangish shade with brown undertones that flatters different skin tones perfectly. This will suit any occasion, and you can wear this as your regular wear lip shade or couple it with your favorite brown lipstick.
Soar
A muted rosy shade, Soar is your key to give the illusion that you have naturally perfect rosy lips. Top it with a gloss, and you are all set to slay that no-makeup look.
Throw Me a Line
This reddish-orange shade is party wear that will make you stand out amidst the crowd. If you love to go bold with your lips, then this is definitely for you. Pairing it with a gloss would be ideal if you aren't a fan of matte lip wears, as this would be too matte for your liking. You can also use this to outline your lips while you paint your lips with your favorite orange lipstick.
MAC Lip Liners for Dark Skin
There is a prevailing myth that a lot of shades do not look good on dark skin. It is high time that we do away with this myth. MAC lip liners offer a huge variety of shades, and almost all of these shades will complement the dark skin tone.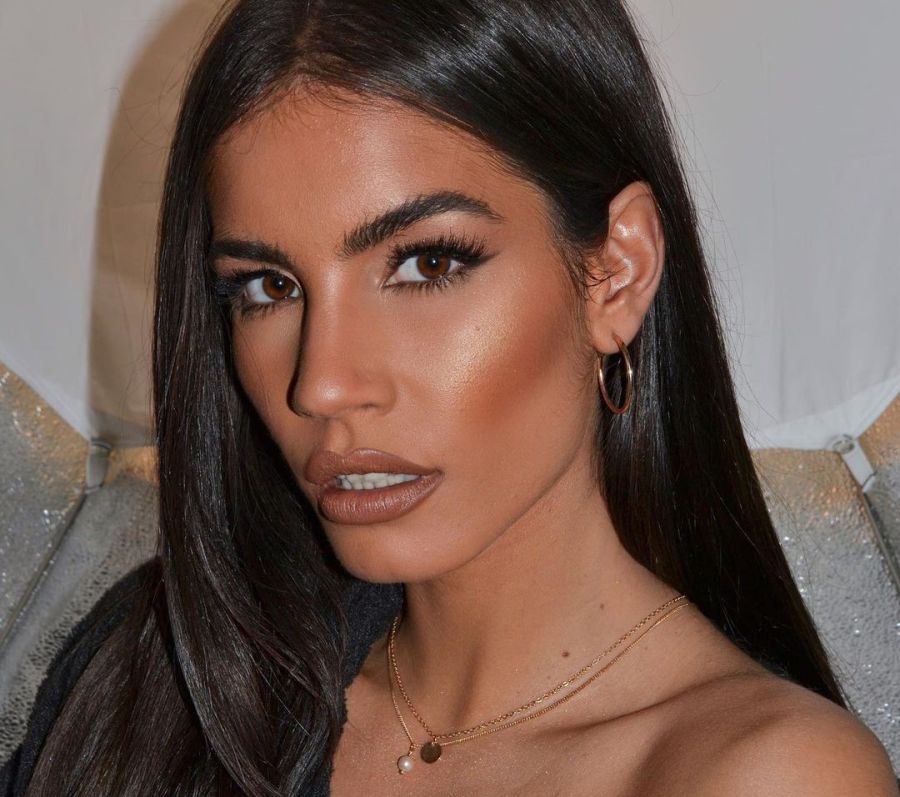 The only thing you must keep in mind is not choosing a shade that is too light compared to your skin. This might wash you out, and that is something you might want to avoid.
Nightingale
This is a deep purple with strong red undertones. This cranberry color would complement your dark rich skin tone. You can use it to outline your lips when you put on lipstick that carries plum undertones. You can wear it alone as well, for the shade is very royal and would be ideal for a party.
Cherry
This is a blue-toned red that would look absolutely stunning on dark skin. The iconic Ruby Woo lipstick would match perfectly with this shade. A combination of both is enough to slay any look that you would want to sport.
Talking Points
Here is a rich fuchsia color to compliment your tone. It has blue undertones and is perfect for a light summer look.
Hover
Here is the perfect nude shade for the dark-skinned beauties out there. It is brown with yellow undertones that would look stunning on the ones with a warm skin tone. You wear it just by itself as your MLBB shade or top it with nude lipstick to complete your simple and everyday look.
Ruby Woo
The best is always reserved for the last. Ruby Woo is the dreamy red that every lipstick lover wants to possess. It is said that every girl needs to choose her own shade of red, but Ruby Woo is the ultimate red with blue undertones that will suit every skin tone, be it light, medium, or dark. A swipe of this lip liner, and you're all set to rock the party and be hailed as a queen.
Tips and tricks to apply your lip liner without a flaw
Exfoliate your lips before wearing a lip liner. This will ensure smooth application and longer wear time. You can use any lip scrub to do this. 

After exfoliation, moisturizing is a must. Use a good lip balm that deeply moisturizes your lips.

Wait for 10 minutes for the balm to dry. Wipe off any excess balm that might be left on your lips. Now take a shade of your choice and trace it along your natural lip line to get a natural look.

If you have thin and uneven lips,

but you want to look like your favorite Instagram influencer, all you have to do is choose a shade of lip liner that is a tone darker than your natural lip color and carefully outline your lips.

Lip liners are fun, and you can game up your lipstick by lining the inner corners of your lips with a lip liner that is a shade lighter than your lipstick to get an ombre effect.

If you want to make your lips look plumper, take your lip liner and trace it along with the outer lip liner. The trick is to apply a darker lip liner compared to your lipstick's shade to make your lips look bigger than it actually is.

Wear your lip liner first under your lipstick to ensure your lipstick's longer wear time.
Final Word
Lip liners are as important to your lips as mascara to your eyelashes. Thanks to MAC and its wide range of good quality lip liners, it is effortless for people from all skin tones to find their perfect shade.
From drawing your cupid's bow to making your lips look fuller, your lip liner does it all. With these best MAC lip liners, you can either go for that fun experimental look over the top or even keep it minimalistic.
What are you waiting for? Go and pick your favorite shades as soon as you can.
Related Posts