If you want to get 1920s hairstyles, then look no further. We are living through the Roaring Twenties all over again, so what better time to bring back the style of the 1920s? One hallmark of the time, beyond the flapper dresses and jazz music, was, of course, the distinctive hairstyles.
The 1920s represented a turning point in history for women and their hair. During this decade, women wore short skirts (for the time at least), and just like women's fashion, their hair became shorter as well. For those with long hair, they would wear a low bun.
"The New Woman" as she was called, cut her hair into a short bob inspired by popular movie stars of the time such as Louise Brooks and Colleen Moore. Interestedly enough, some women reportedly went to barber shops to get their hair cut short since female salons were used to styling and curling long hair.
We will take you through some of the most popular 1920s hairstyles for short, medium, and long hair. In addition, you can see some of the era's biggest and most iconic stars. 1930s hairstyles would continue in the same vein, with more volume and looser curls gaining favor.
1920s Short Hair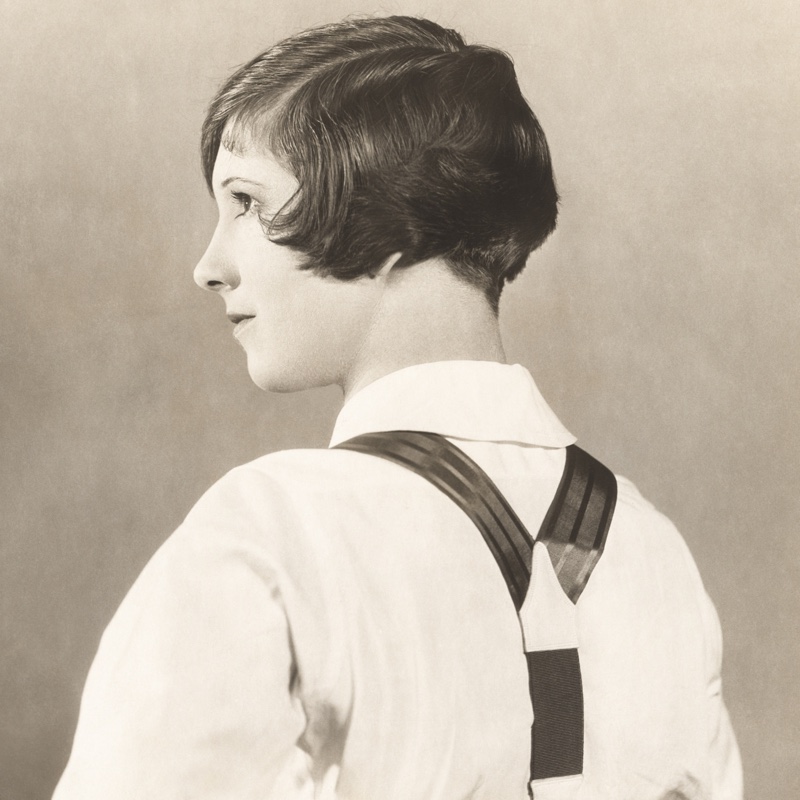 The Eton crop
This was the most extreme of the new shorter 1920s hairstyles of the time. It was called the Eton crop because it resembled how Eton schoolboys wore their hair – slightly longer than was fashionable for men during the 20s.
The Eton crop involved cutting the hair above the ears and sometimes even shaving it at the back, but with some free curls or waves at the front and sides to make it more feminine. 1920s hairstyles like these are seen even today.
Pixie Cuts
Although pixie cuts would not become mainstream popular until the 1950s, stars like Josephine Baker would wear a short hairstyle reminiscent of the style we know today. Josephine Baker's iconic style went beyond her hair with her famous banana dress that influenced women's fashion in modern times with nods from the likes of Beyonce and Prada.
1920s hairstyles are known for their sleek looks, but women also showcased curls such as those shown above on Clara Bow. The pin curl could help achieve this look, adding volume to a short hairstyle.
Medium Hair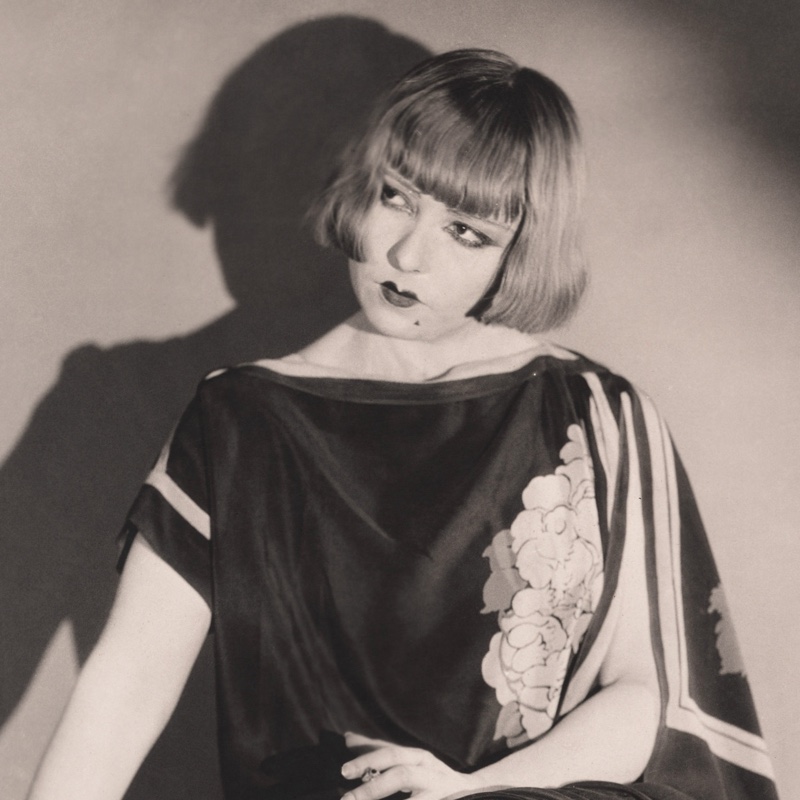 The bob cut
Bob cuts were a huge deal for 1920s hairstyles and signified the roaring twenties like no other hairstyle. Women who got bobs were symbolically throwing away the old ideas of femininity that were tied to long, flowing hair from the Victorian era.
Bobs were a statement, and they told the world about exactly what sort of modern woman you were. Women with bobbed hair were seen as fashion-forward and keeping up with the latest trends.
Shingle Bob
Movie stars like Louise Brooks made the iconic hairstyle popular. A variation of the bob that was cut at the nape at the back, and at the ears new the front was the shingle bob. It's one of those 1920s hairstyles that young women wore frequently.
As previously mentioned, the silent film star was known for wearing the sleek bob. Many young women went to the barber to copy her look. Not everyone wore a bob straight. By the second half of the decade, curls and waves became more popular with 1920s hairstyles.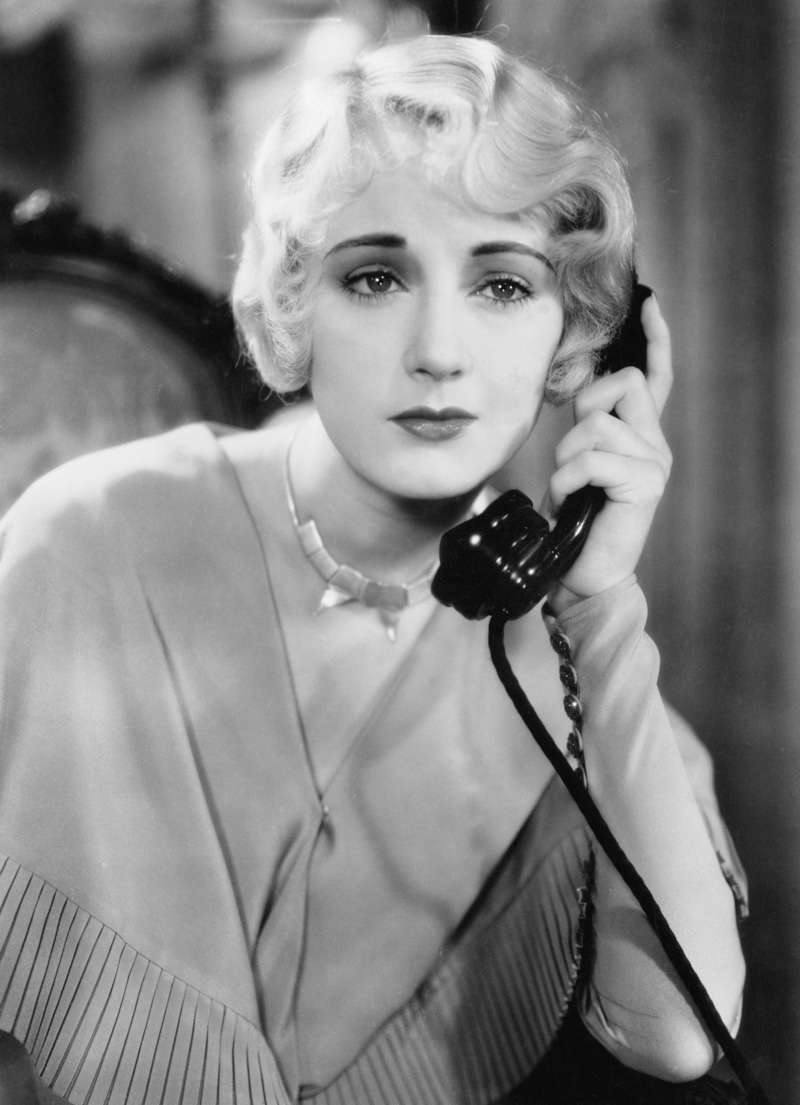 Bobs were either worn straight and sleek or wavy/curly. Women often wore bangs with them, either straight across or heart-shaped. Some women wore strip curls, which were sections of hair that were tightly curled and held stiffly in place against the side of the face with gel.
The bobs' lengths varied from so short that the ends of the hair scraped the cheekbones to jaw-length. Although often associated with 1920s hairstyles, the bob haircut was also worn in the 1910s by figures like women's fashion designer Coco Chanel.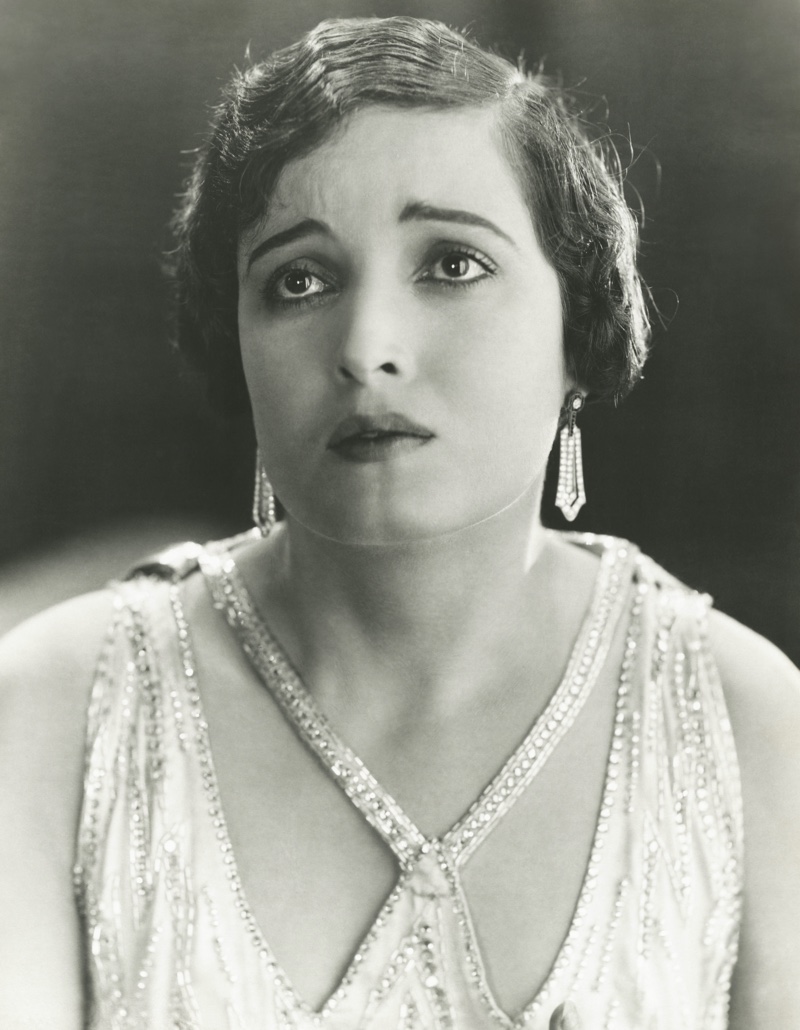 Finger waves
When you picture classic 1920s hair, you probably imagine finger waves. These types of waves have a truly distinctive look that was so popular that they continued into the 1930s and 1940s. Additionally, they even came back into fashion as late as the 1990s.
Finger waves were created by taking sections of wet hair and forming an "s" shape. These shapes were held in place with gel or special wave clips. Once the hair dried, the hair would fall into even waves that framed the entire head.
Another way of achieving a similar look was to use a Marcel iron. This option was quicker, but the heat could damage the hair. If you want to create finger waves at home, there are plenty of tutorials online which will help you achieve the look in no time.
1920s Hairstyles for Long Hair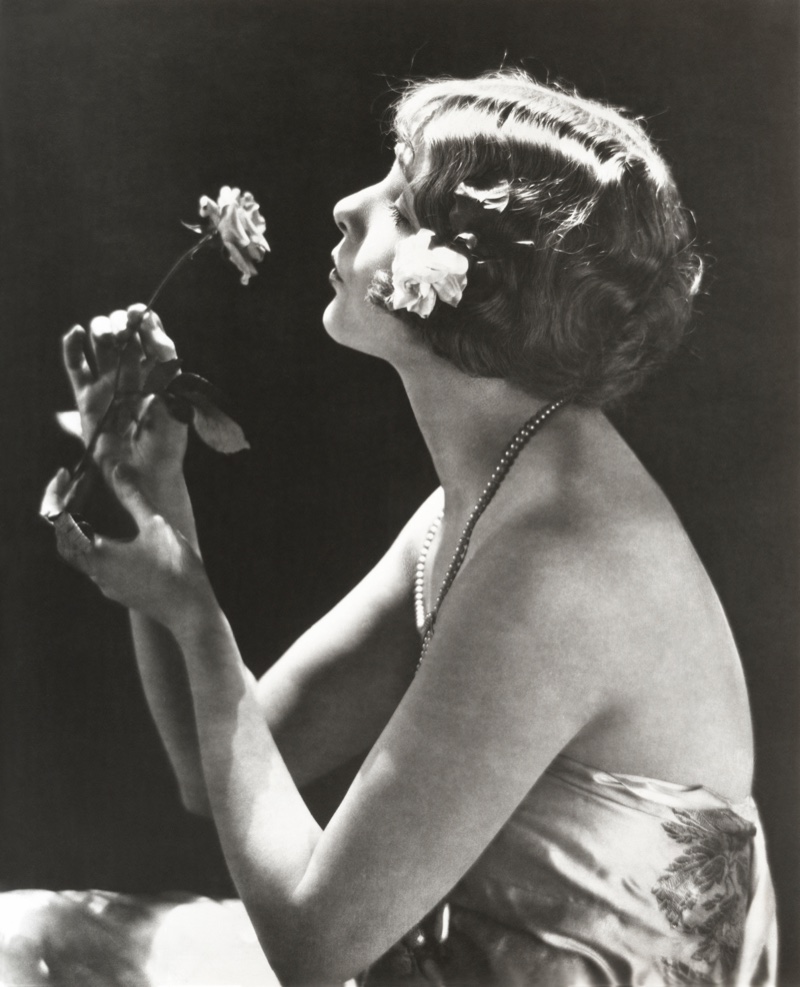 Faux bob
At the beginning of the 1920s, many women wanted the bob's shorter look without committing to cutting their hair. These women came up with ingenious ways to make their long hair look like a bob.
This usually involved arranging the hair at the base of the neck or putting it into a bun and pinning it underneath the top part of the hair to hide it by using bobby pins.
Women usually styled the sides of their hair with curls or finger waves. This is an excellent option if you want to create a 1920s look but aren't willing to sacrifice your hair's length. Not only does it look just like a bob, but it is also totally historically accurate!
Pigtails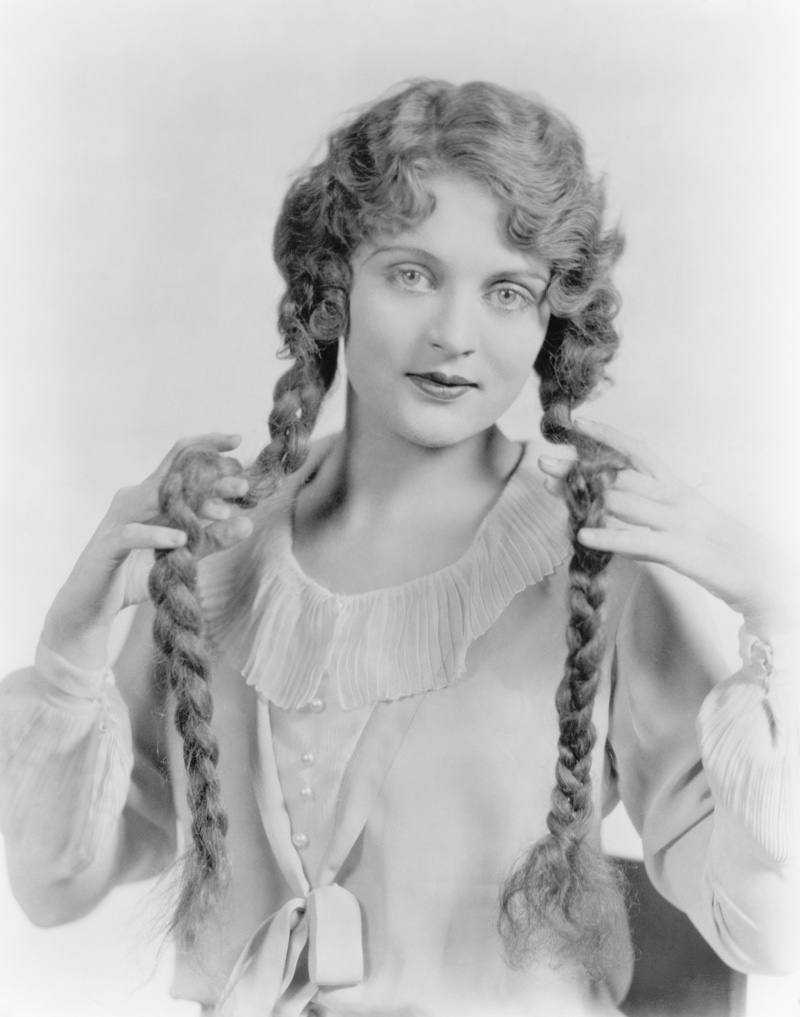 Although medium and short hairdos are often spotlighted for 1920s hairstyles, many women still had long hair. Women with longer hair could wear their hair in braided pigtails worn straight down. Or opt to have them pinned up. In addition, long but wavy hairstyles were another option for women could wear.
Long Curls & Ringlets
Young women like Lillian Gish at the time could showcase their hair long in gorgeous ringlets. These could be made by using curling tongs or setting the hair overnight. The tongs would be heated by flame with hair curled around it.
In fact, they weren't much different from the modern-day curling iron, save for the contemporary version being electric, of course. For those who did not use curlers, they could wet their hair, wrap it with ribbons and sleep with it overnight using setting lotions.
1920s Hair Now
As you can see, 1920s hairstyles offer so much fashionable inspiration. There is nothing quite like embracing the classic looks from this era with a modern twist. Women of today have the opportunity to enjoy 1920s-inspired looks.
These range from finger waves and flapper bobs to glamorous, sweeping updos using pin curls. Whether you are looking for an evening look or something more casual for a daytime ensemble, there is a 1920s hairstyle that will suit every occasion.
For example, finger waves create a beautiful wave pattern throughout your hair and can be tailored to fit any face shape. For an even more dramatic effect, add some shimmery accents or faux gems around your forehead. See modern celebrities showcase 1920s hairstyles below!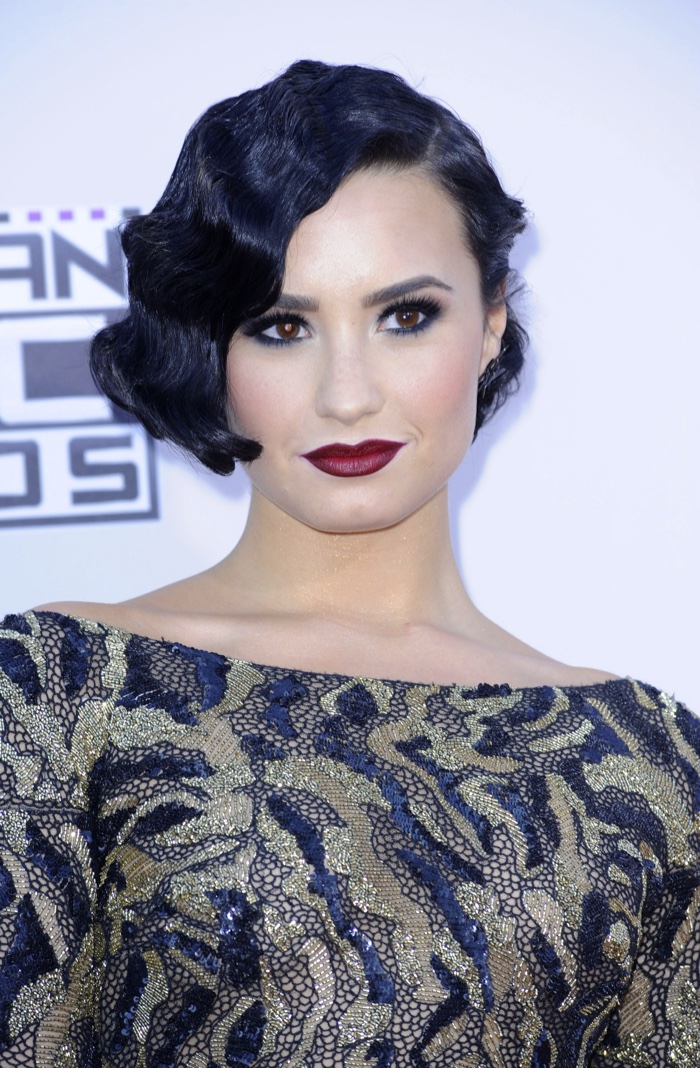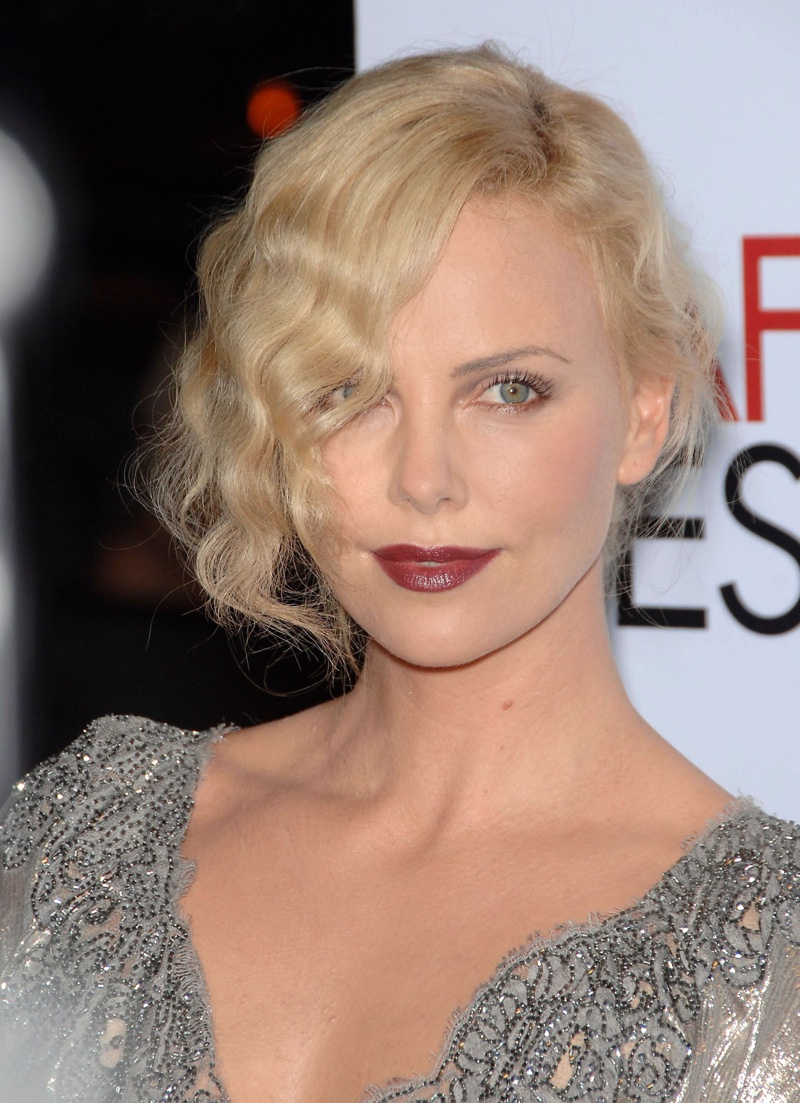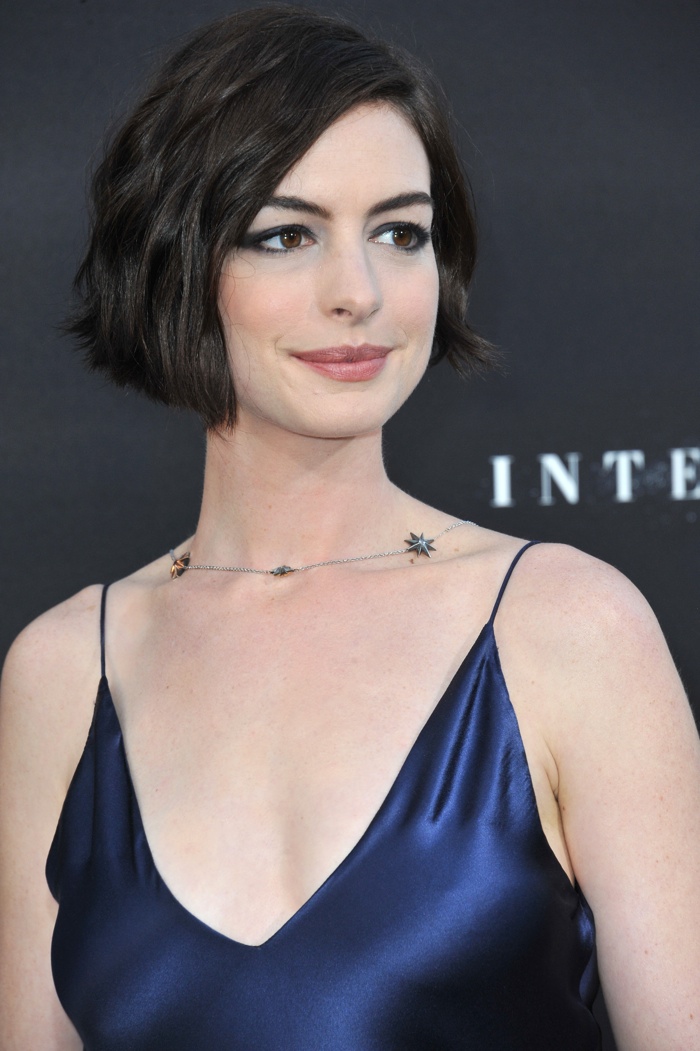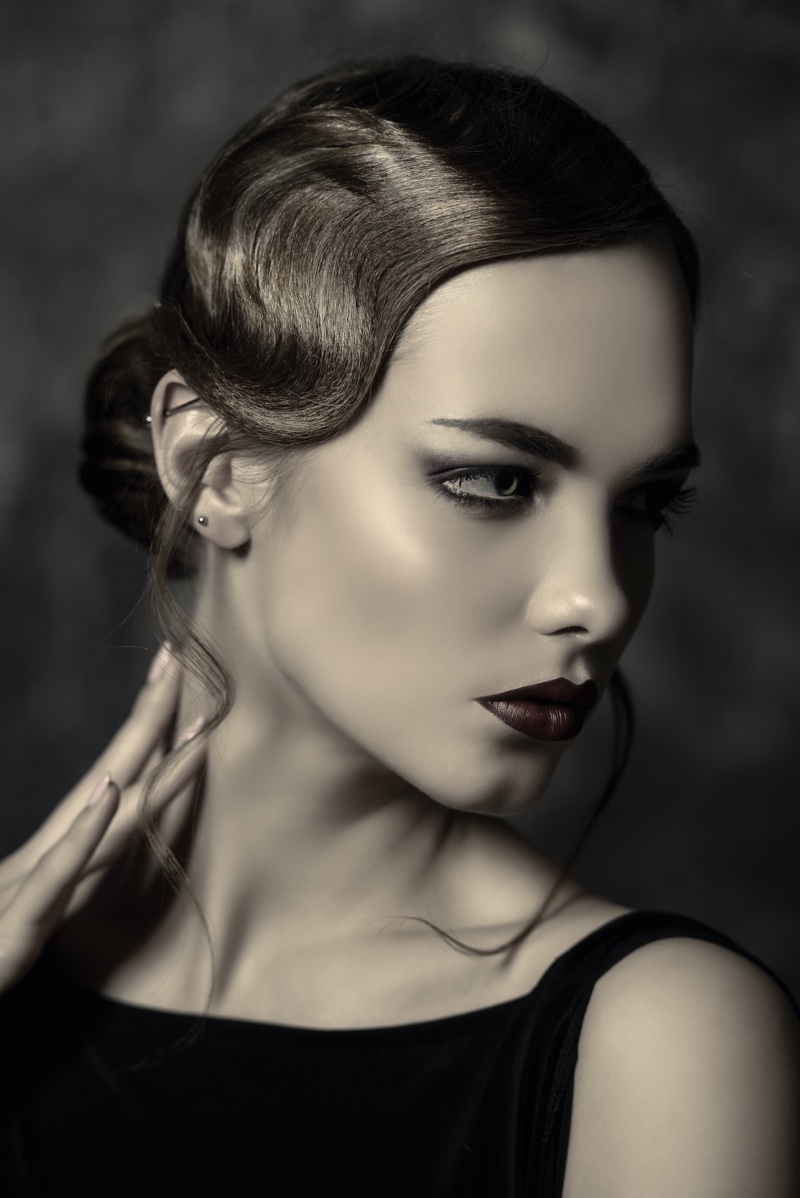 Final Thoughts
If you want to bring a taste of the 1920s to the 2020s with your hairstyle, there are plenty of options. It doesn't matter the length of your hair. From Eton crops to bob cuts to finger waves to faux bobs, there is a 1920s hairstyle out there for everyone to get that Great Gatsby look.
Whether you choose to recreate these iconic looks or just draw inspiration from them for your own look, it's clear that the 1920s will always be remembered for its unique and timeless style. So go ahead, embrace the beauty of this era and get ready to turn heads with those stunning vintage hairstyles!
Frequently Asks Questions
What hairstyles were popular in the 1920s?
Popular hairstyles of the 1920s include finger waves, bob haircuts, marcel-style waves, and long ringlets. Women with longer hair would use bobby pins to pin it up into a faux bob or create a low bun. 1920s hairstyles could have sleek or slightly messy waves.
How do I style my hair like the 1920s?
Finger waves can give you a glamorous 1920s-inspired look as it's one of the most popular 1920s hairstyles. To make finger waves, first, apply setting lotion or mousse to your damp hair and comb it through. Then divide your hair into sections with a rat tail comb, and create an S-shaped wave pattern with each section using the handle of a fine-toothed comb.
Secure the wave in place with a sectioning clip, and repeat the process with each section of hair. Let the waves set with a hair dryer or allow them to air dry. With practice, you can perfect your finger wave style and show off beautiful tresses that last all day! If you don't have short hair, you can just do finger waves in the front and put the rest of your hair in a ponytail or low bun.
How did flappers wear their hair?
Flappers usually wore their hair short. The bob haircut was popular among young women and would usually feature bangs. The Eton crop was another popular hairstyle that was even shorter than the bob cut. Women would often pair these 1920s hairstyles with headbands, turbans, decorative hair combs, or hats like the cloche.
What are 1920s curls called?
There are so many different 1920s hairstyles, and one could use pin curls in order to get the 1920s look. The look is achieved by setting the hair usually overnight. You dampen the hair and then apply setting lotion.
Section the hair into different sections, and twist the sections into a circular form using bobby pins. When you wake up, take out the pins, and you will get beautiful curls to create those 1920s-inspired waves.