It's no secret that makeup can be a lot of fun.
But if you don't have the right tools, you might have a hard time. It's also hard to pick one.
So what are the best makeup tools? And how do you use them?
That's why we've created this guide! Maybe you're not using these tools – but you should be! With each, you can create virtually any look you desire.
#1 Beauty Blender
We're sure you've seen this little teardrop-shaped sponge all over the internet and in magazines, but what's all the hype about?
Why do you need it?
You need this tool if you have trouble blending or applying your products unevenly. It's made from a unique, cushiony material that allows it to absorb less product than other makeup sponges, minimizing waste.
also, those with sensitive skin will also enjoy it, as it won't irritate or cause breakouts.
How to use it?
Wet the sponge and wring it out. Then, apply your product of choice onto the sponge and tap it onto your face. The key is to keep blending until the product is beautifully soaked into your skin – you don't want any streaks or lines!
BeautyBlender comes in handy for a lot more than just foundation. You can also use it to contour, highlight, set powder, or blend out eyeshadow. Basically, it's a versatile little accessory for upping your makeup game.
#2 Eyelash Curler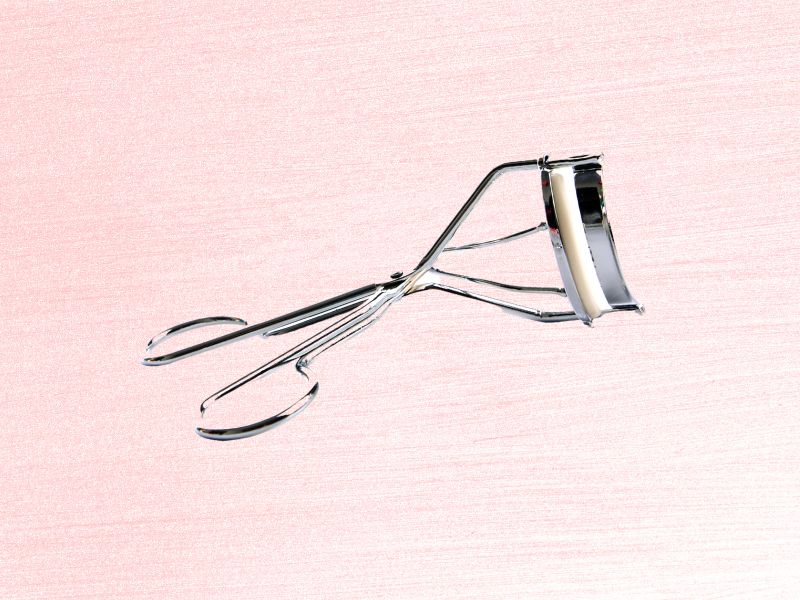 An eyelash curler is one of the essential makeup tools—a small handheld device used to curl eyelashes. It typically has a small metal clamp that is opened and closed by a lever and a curved rubber or silicone pad. The lashes are placed between the metal clamp and the pad, and the lever is then closed to gently squeeze and curl them.
Why do you need it?
Your eyelash curler is the key to long-lasting, voluminous lashes. Curling your lashes gives them a lift and makes your eyes appear wider and more open. That's a great way to prep your eyelashes for mascara and make your look pop.
How to use it?
Start with clean, dry lashes. If they are oily or have any makeup residue, they won't curl either.
Open the eyelash curler and position it at the base of your upper lashes.
Squeeze the handles together gently to close the curler around your lashes.
Hold for 10-15 seconds, then release. For extra curl, you can also apply a bit of heat. Don't overdo it.
Repeat on the other eye.
Finish with mascara.
Try an eyelash curler with a stainless steel frame and silicone pad for salon-quality results. Ideally, these curlers offer a more gentle curl without tugging or pulling.
#3 Foundation Brush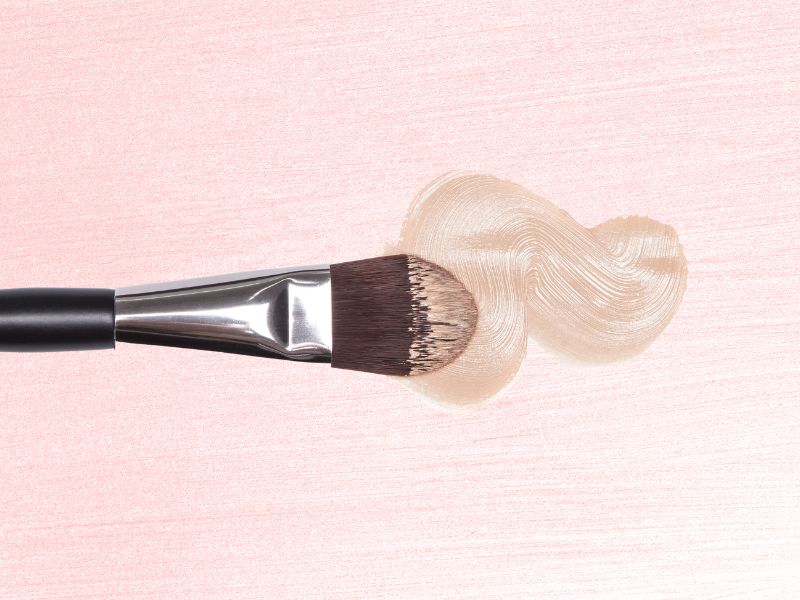 With it, you can apply liquid foundation flawlessly and create an even, smooth base for your makeup. It is typically made of synthetic bristles that are soft and dense, and it has a flat or slightly rounded shape.
Why do you need it?
Compared to a sponge or finger, it provides a more even, streak-free finish. Their job is to blend your foundation into your skin for a smooth, seamless base makeup application.
How to use it?
Get your foundation on the brush and use small stippling motions to apply it.
From the center of your face, work your way out.
Be sure to properly blend it into your neck and hairline so there are no visible lines.
#4 Powder brush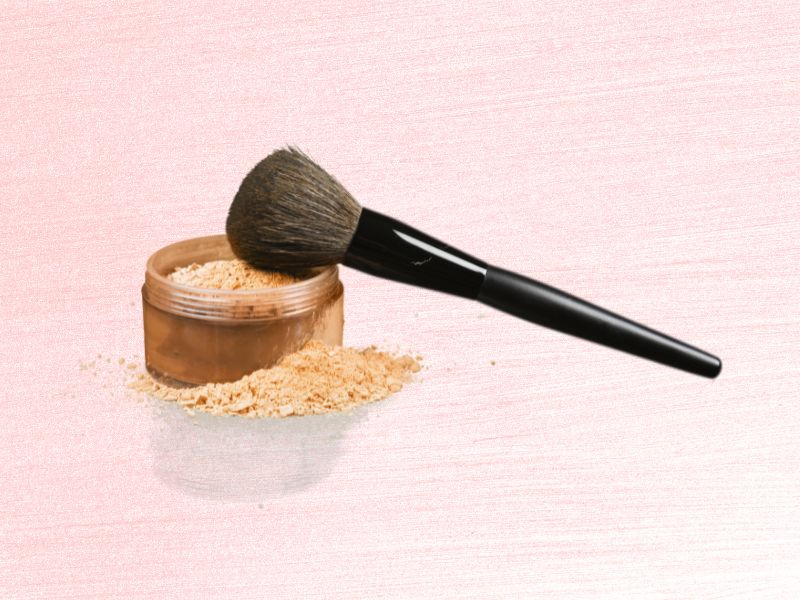 A versatile brush typically used for applying pressed or loose powders, blush, bronzers, setting makeup, or touching up your complexion. This large, fluffy brush allows for a light and airless application of powder products.
Why do you need it?
A powder brush is a great way to set your makeup, cover up large pores, and even out your skin tone. They allow light, even coverage when applying powder products.
How to use it?
Pick your powder product. Loose powder is great for setting makeup, while pressed powder can be used for touch-ups or to cover up large pores. Bronzer gives your face a bit of color, while blush gives your cheeks a pop.
Next, load your brush with the product. To do this, dunk the brush into the powder and tap off any excess.
Finally, apply it to your face. To do this, use gentle, circular motions. Start in the middle and work towards the edges. Avoid the eye area.
#5 Eyeshadow brush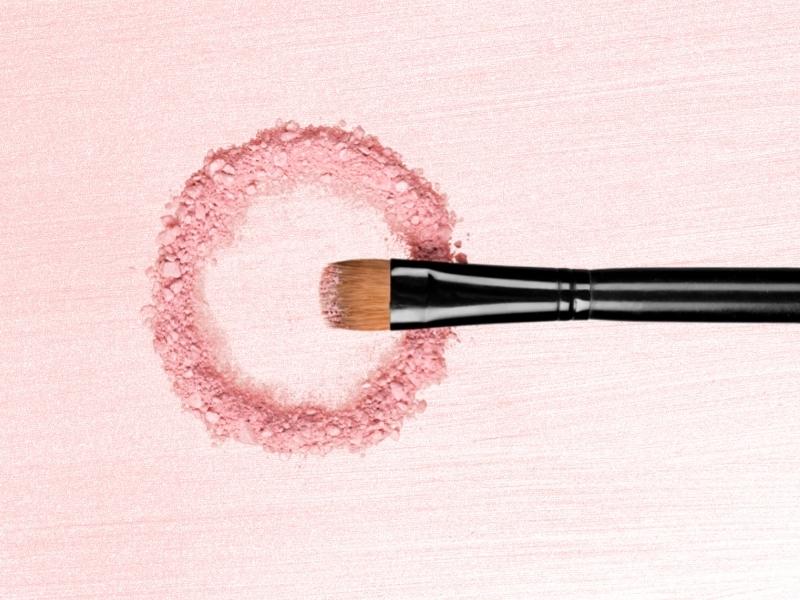 Simply put, it's a brush made for applying eyeshadow. And that's not all. Eye shadow brushes come in various shapes and sizes, each with a different purpose. For example, there are large, fluffy brushes for applying a base shadow, smaller brushes for adding detail and texture, and angled brushes for creating the perfect winged liner look.
Why do you need it?
Can't you just use your fingers? Well, you could, but you wouldn't get the same results.
Using a brush, you'll ensure the shadow goes on evenly and smoothly without clumps or streaks. This allows you to create detailed looks with greater precision.
How to use it?
Dip the brush into the shadow palette. Then, tap off any excess shadow.
Then apply it to your eyelids, starting from the inner corner and working outward. For a more intense look, wet the brush before dipping it into the eyeshadow.
For a smoky eye look, use a brush to apply a dark shadow to the outer corner of your lid and then blend inward.
If you're using a cream or liquid shadow, apply it to your lid with a brush, then use your fingers to blend.
When it comes to applying the shadow, the sky's the limit! You can go for a natural look or go all out with a bold and dramatic look. Soon, you'll be a pro at using eyeshadow brushes in no time!
#6 Contour Brush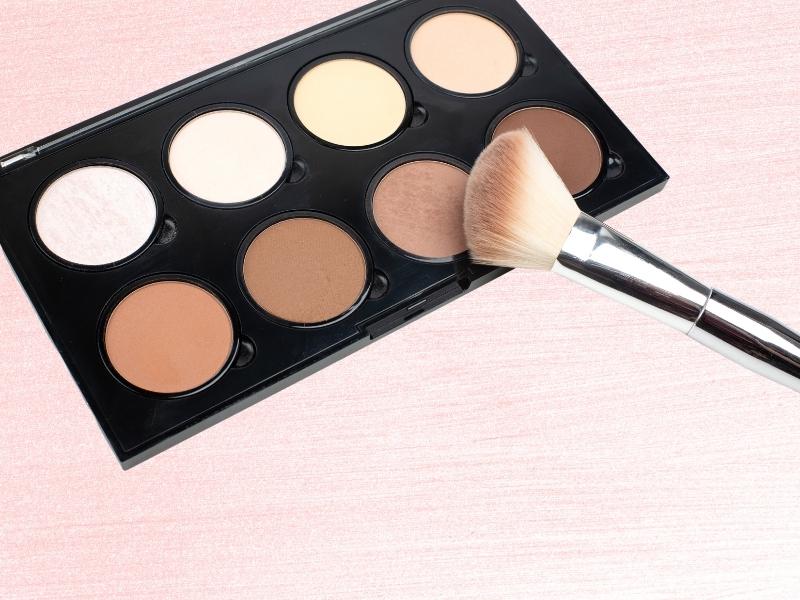 It's a makeup brush that helps your face look sharp and chiseled. Contouring is a technique to create the illusion of depth and dimension in your face. By using a darker shade of makeup on the areas, you want to recede and a lighter shade on the areas you want to bring forward, you can create a sculpted look dramatically.
Why do you need it?
This tool lets you target the areas you want to contour. Using a contour brush will give you a more precise application. Plus, its fiber bristles are typically softer and more tapered than other types of brushes, which makes them ideal for blending.
How to use it?
Choose the right contouring cream or powder shade. If you're fair-skinned, go for a light to medium shade. For medium skin tones, opt for a medium to dark shade. If you have dark skin, go dark.
Brush on the contouring makeup and remove any excess.
Starting at your hairline, lightly sweep the product along your jawline.
Then, bring the brush down along the sides of your nose.
Next, sweep the product under your cheekbones.
Finally, blend everything out, so there are no harsh lines.
#7 Eyebrow Razor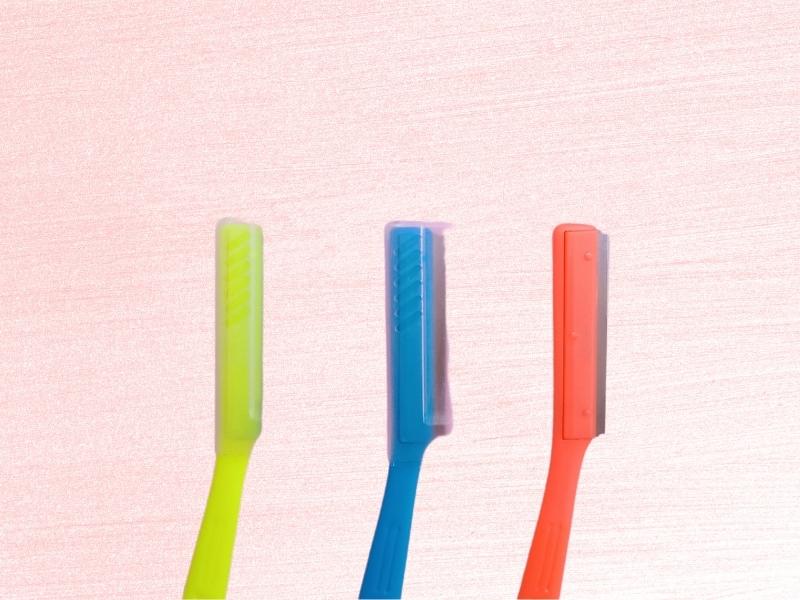 If you've ever looked in the mirror and thought, "Wow, my eyebrows could really use a trim," then you know how important it is to have a good eyebrow razor on hand.
An eyebrow razor is one of your makeup bag's most essential beauty tools. It's a small, handheld razor that can remove unwanted hair from your brows.
Unlike a regular razor, an eyebrow razor has a small, curved blade that is perfect for removing unwanted hairs.
Why do you need it?
Perhaps you want to get rid of some stray hairs, or you want to create a more defined shape. Then you'll have tidy brows and have a look you want.
How to use it?
You don't want to get cut. Make sure you have a good angle and can see what you're doing in a mirror.
Hold the razor at a slight angle and carefully shave in the direction of hair growth, avoiding going over the same areas.
After you have finished, wipe the areas with a wet cotton pad.
If the area is red or irritated, apply a soothing cream or aloe vera gel.
Other Essential Makeup Tools
Brow brush
Face mask brush
Lip brush
Concealer brush
Blush brush
Tweezers
Cushion powder puffs
A cleanser for makeup brushes
Curling iron
Why do you need these tools for makeup?
Here are a few reasons why:
Ensure a flawless application. You can achieve a much smoother and more even application of your makeup. It's especially important if you're trying for a more natural look.
Save you time. Putting on makeup can be time-consuming, but with the right tools, you can save time and look great faster.
Let you save money. Quality cosmetic tools can actually save you money in the long run. If you take care of them, they'll last so long you won't have to keep buying them.
You can achieve a variety of looks. The possibilities are endless, from a natural everyday look to a smoky eye for a night out.
They're fun to use! Let's be honest, using makeup brushes and other tools can be fun. Makeup is all about trying out different products and looks.
So, there you have it! Whether you're a beginner, professional, or makeup artist, these are just some reasons you need basic makeup tools in your beauty kit. Whenever you're looking to update your collection, don't forget to stock up on these essentials.
How to Choose the perfect makeup tools for your needs?
It's hard to pick the right beauty tools. However, with a little know-how, you can easily find the right products.
Safety: Tools with sharp edges or pointed tips can be dangerous if used improperly. Opt for rounded or blunt-tipped tools whenever possible to prevent accidental cuts or scrapes. Also, don't forget to consider your skincare needs: If you have sensitive skin, you want hypoallergenic tools.
Comfort: Some prefer using synthetic brushes, while others prefer natural bristles. It's all about personal preference here. After all, you'll be using them on your face, so you want them to feel comfortable.
Eco-consciousness: Look for cruelty-free tools that are made from sustainable materials. Ensure their packaging suppliers use sustainable options, including biodegradable plastics and compostable materials.
Versatility: Look for makeup tools that can be used for multiple purposes. For example, a good-quality powder brush can be used for applying foundation, blush, and bronzer.
Affordability: Of course, another important factor to consider. If you're only going to use the product once in a while, you shouldn't spend a fortune on it, so you'll want to find something reasonably priced. Find something that fits your budget.
Makeup is all about creativity and expression. There are no rules, whether it's lipstick or magnetic eyelashes, so play around with different products and techniques.
Where to buy the best makeup tools?
First, check out your local drugstore. If you are looking for high-quality brushes, Sephora is a great option. If you are on a budget, E.L.F. Cosmetics offers affordable options that are still of good quality. Ulta is another good option for both high-end and budget-friendly makeup brushes and tools. Then there's always the internet.
Bottom line
Our search for the best makeup tools ended with some interesting finds. We hope you enjoyed learning about the different uses of these tools and that you found our list helpful.
Using the right tools, you can create any look, from natural and understated to bold and glamorous. So what are you waiting for?