It may still be the depths of winter here in Ireland, but taking a little bit of time out for some pampering at home always helps to boost your mood when life gets busy and those dark evenings seem never-ending.
One of my favourite ways to lift my spirits is to make sure I'm really looking after my skin. That means following a nutritious whole foods diet, drinking more water (and less coffee!), taking regular exercise, getting sufficient sleep, wearing an SPF daily (yep, even in winter), and making sure my skin is soft, smooth and well-moisturised. Oh, and I'm also partial to a glowing summer tan, no matter what time of year it is! It helps me to feel that little bit more groomed and less pasty 🙂
These are my top tips for a perfect tan every time:
Don't Forget to Exfoliate!
The key to a smooth, even and long-lasting tan is prepping it well by exfoliating in advance to ensure any dead skin cells have been sloughed off. This generally helps to boost brightness and encourages a more even texture. I also make sure to exfoliate my face 2-3 times a week for best results!
I love the TanOrganic ultimate exfoliatior glove (€14.99) for removing old tan and prepping my skin for a fresh application. I use it in the shower, simply rubbing in a circular motion to exfoliate and smooth my skin.
Exfoliation tip: Ever had one of those days when you've had a disaster tan application that just won't come off or have applied too much tan in a rush? I definitely have on occasion! However, this generally doesn't happen with TanOrganic as it's packed with natural oils and smooths on very evenly. But if you do have any tanning troubles, try putting a few drops of the multi use dry oil into a hot bath and soak in it for 20 minutes. It's a nice excuse for some 'me time' too 🙂
The hot bath water naturally softens your skin cells, while the moisturising dry oil creates a light film on your skin. Take the TanOrganic ultimate exfoliator glove and gently massage the old tan away, paying special attention to more stubborn areas like knees and elbows. And hey presto! The best way to remove stubborn tan!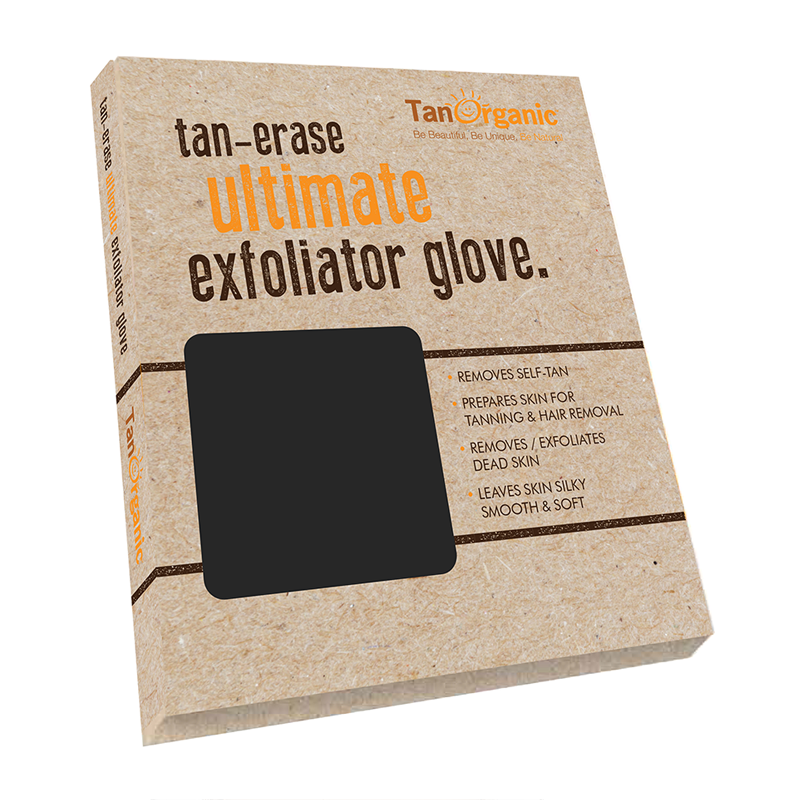 Moisturise:
Chilly winter weather can wreak havoc on sensitive skin, with dry, itchy and even flaky skin a common problem when you spend much of the day in central heating. One of my favourite ways to prevent this is by using a good quality moisturiser after a shower, while your skin is still a little bit damp. I absolutely love the TanOrganic multi-use dry oil (€24.99) as it's fully organic, eco-certified and free from parabens, perfumes and other chemicals and preservatives. It really absorbs well and works brilliantly as a hair mask, cuticle oil, a face oil and for helping to soothe dry areas, scars and stretch marks. 
Once you have finished exfoliating… moisturise! This is key to achieving a flawless tan and perfect fade. This 100% natural and multi award-winning dry oil will leave your skin super smooth and supple. It differs to traditional moisturisers as it contains no water, so is instantly absorbed into your skin.
Tanning Tip: For best results, only apply the multi use dry oil to the knees, elbows, hands and feet as it will help to ensure that you never end up with disastrous application results, like tangoed hands and feet!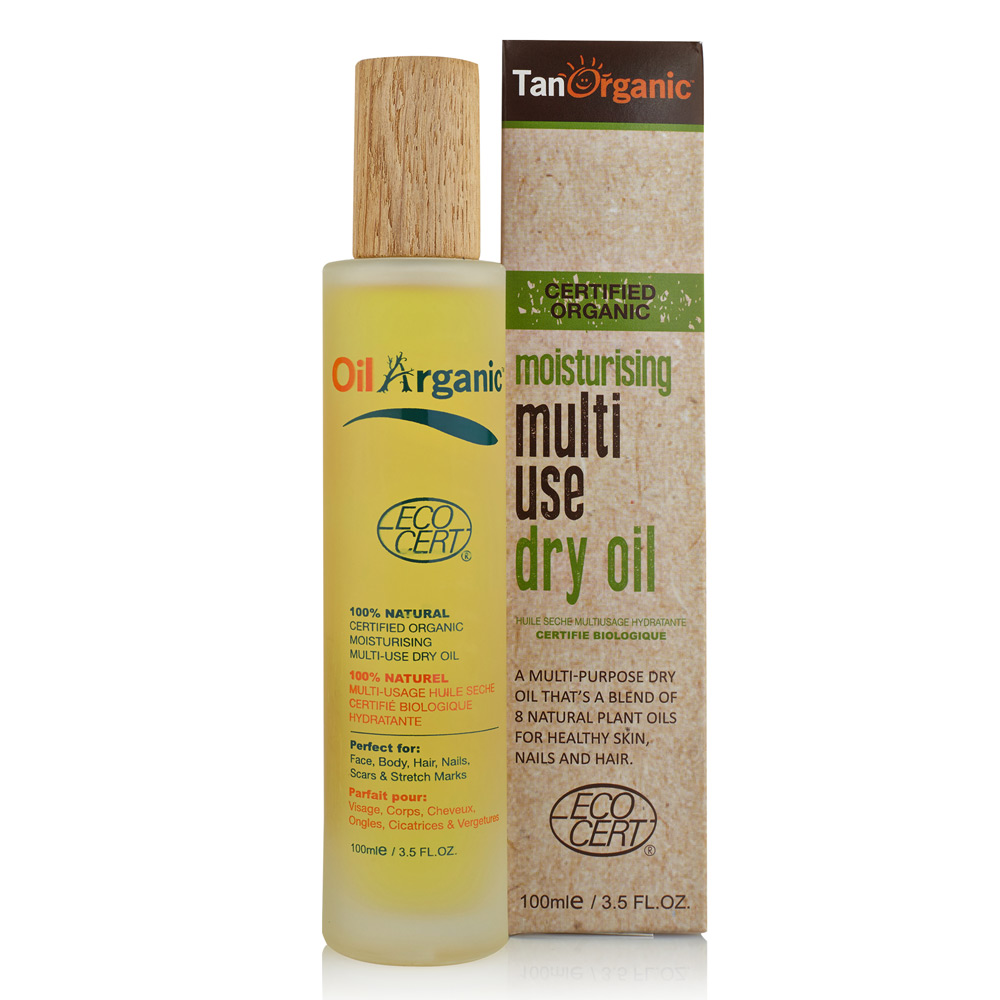 TanOrganic Self Tan Oil
Now your skin is prepped, what TanOrganic tan to choose?
The TanOrganic self-tanning oil (€24.99) is a world's first as it's a body oil that gives a subtle tan. Like all their products, it's cruelty-free and organic, and ideal for those who prefer a natural glow. It makes the perfect facial tan too. 
You apply TanOrganic self-tanning oil like any other body oil but without the need for a glove. Yep, bare hands! It's perfect for application after a shower or after the gym.
Application couldn't be easier: Apply a little to the skin as you would any other body oil and massage it in. You DO NOT need to use a glove. TanOrganic's self-tanning oil does not contain a colour guide so it's important to cover all areas and make sure you don't leave any gaps to ensure a streak-free tan. Although, it can be a good idea to ask for assistance from a partner of friend to get to the hard-to-reach areas like your back!
When you are finished, simply remove any excess by wiping the palms of your hands, fingernails and toenails with a baby wipe. TanOrganic's self-tanning oil takes about 6-8 hours to develop and if you prefer a darker shade, apply another coat to suit your needs. If you like an all year round glow, reapply every 3 – 4 days as desired.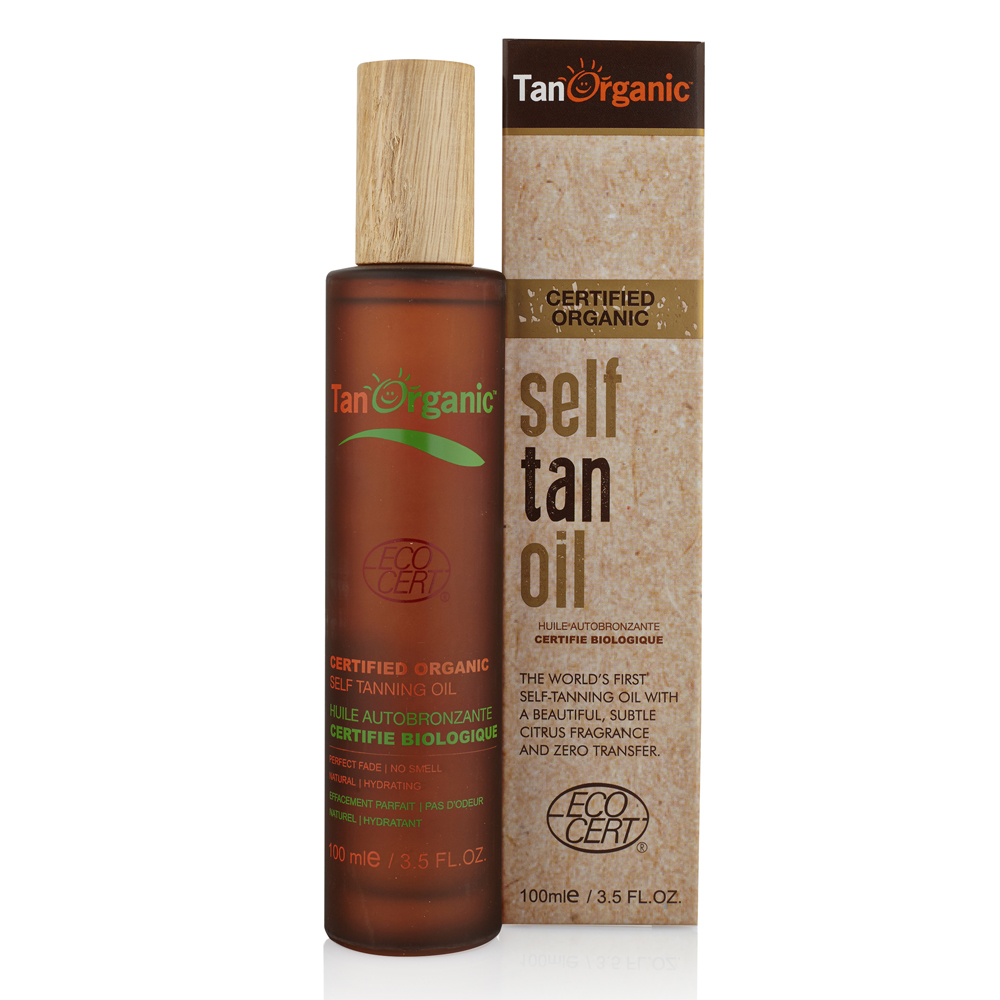 TanOrganic self tan mousse:
I'm completely in love with this tan and always get compliments on it! The TanOrganic self-tan mousse (€29.99) is darker than the oil, so it suits anyone with naturally more tanned skin and always looks totally natural. I apply it using the TanOrganic application glove (€8.99), using circular motions from my ankles up and only apply a small amount to hands and feet for a natural look. It creates a gorgeous golden glow, making it perfect for the pool or beach, and fades gradually too. It's my holiday and red carpet essential and comes everywhere with me!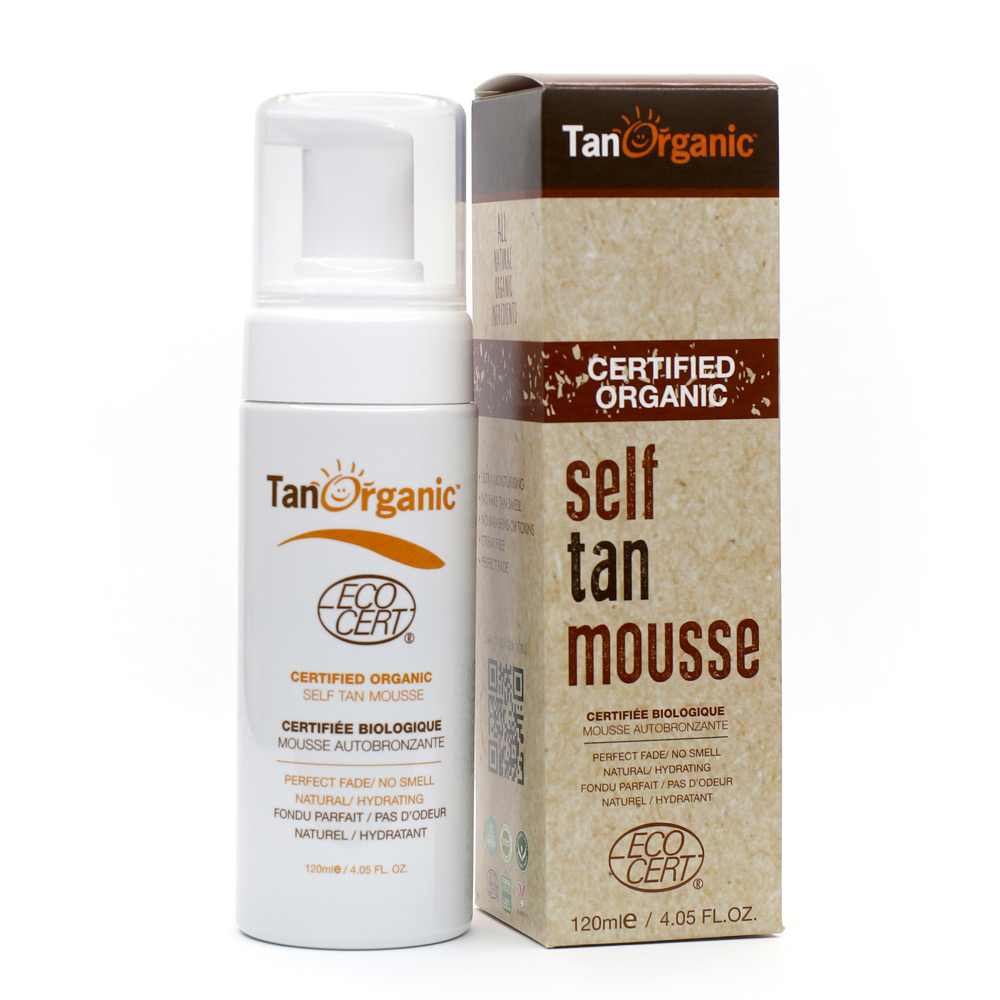 Happy tanning!