If you're a beauty whiz, you know that finding the right gloss can be hard.
Some glosses are too sticky and mess with your lipstick. Others maculate over lip lines. Yet others are overpowering with their vanilla scent.
While you can find glosses that work for all of these, not every gloss is right for every lip, and finding the one that works for you takes some trial and error.
So, how do you choose the right lip gloss? We've got a little guide to help you.
Important Factors to consider
Here are the three key factors to consider when choosing a lip gloss:
Hydration: A glossy finish is more hydrated than a matte finish, so it will feel more lightweight and comfortable on your lips.
Pigmentation: A glossy finish is usually more pigmented than a matte finish, meaning that it will cover your lips better and stay put for longer periods of time.
Texture: A matte finish is usually more textured than a glossy one, which can give your lips an extra boost of shine and definition.
Glossy vs. Matte – What to Choose?
How do you like your lip gloss – shiny, glossy, or matte? If you're like most people, you probably want both! But which one would look best on you?
Glossy lip glosses tend to be more moisturizing and give your lips a glossy sheen. They're also easier to apply and look better on most skin tones. However, they can leave your lips feeling oily and shiny for hours after application.
A matte lip gloss, on the other hand, has a matte finish and is less moisturizing. As a result, they're less likely to feather or flake, but they may be harder to apply since they offer less coverage.
Ultimately, it all comes down to your personal makeup preferences and what works the best for your lips.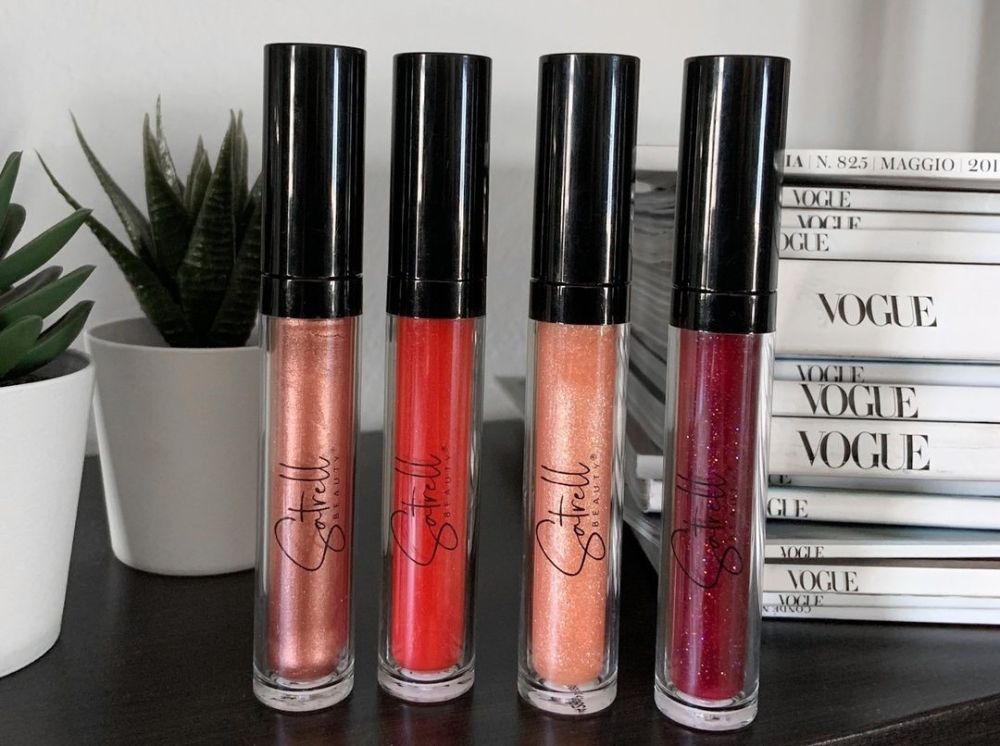 Pick your finish
Different lip glosses have different formulas and understanding their differences helps you pick the best one.
Liquid: Liquid gloss is opaque, shiny, and glossy. It is made with a thicker formula that is usually used as a base for lipstick.
Cream: This gloss is smooth and creamy. It almost feels soft and looks lightly colored.
Sheer: Sheer gloss is very light but not transparent. It almost looks like skin.
Tinted: Tinted gloss is sheer but with a hint of color.
Glitter: This is a gloss with fine particles of glitter or shimmer.
Know what complements your skin
First, pick a color that's close to your natural lip shade. If you have pale skin, you should opt for nudes and light pinks, while if you have a darker complexion, you should go for shades like pink, berry, or darker reds. If you're on the medium side, go with coral or peach.
Secondly, decide whether you want a bold or subtle look. If you're looking for a more dramatic effect, go with a darker color. To achieve a more subtle look, choose a lighter shade.
Thirdly, pay attention to your skin tone. Lips can look much different on different people due to their Fitzpatrick skin type and other factors like sun exposure and makeup technique.
Finally, consider the weather conditions. When it's hot out, stick with light-colored lipglosses so you don't get chapped lips.
A lip gloss comes in lots of colors, ranging from sheer, delicate pastels to deep, rich colors. Getting the right shade may take a few tries, but once you get it, you'll feel transformed in no time.
Look for sun protection
With a lip gloss that offers SPF, your lips will be healthy and happy!
Choose one that has at least 15 SPF. During the summer months when ultraviolet rays are most intense, it's important to protect your lips against the sun's harmful rays. Moreover, by using a lip gloss with SPF, you will keep your lipstick all day long.
When looking for lip balms that offer the best sunscreen protection, you should consider the products' ingredients. Many lip balms with SPF contain antioxidants and other protective agents, which shield your lips from the sun's rays.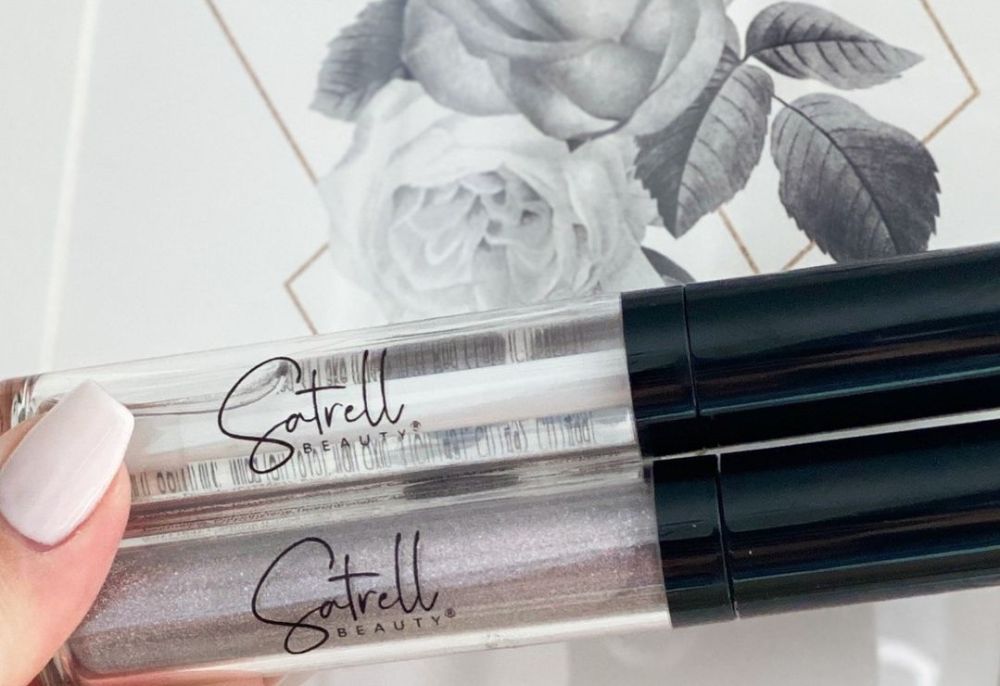 Check the ingredients
The cosmetics market is huge. Which, if not all of them, include oil, alcohol, glycol, parabens, sulfates, phthalates, and synthetic dyes.
While they're not the most dangerous chemicals out there, they can still harm our health and environment. On the other hand, many cosmetics contain natural ingredients.
If you're concerned about using chemicals, you might want to choose the right lip gloss that doesn't contain oil or alcohol.
Lip glosses with healthier ingredients are safe for both the body and skin, such as vitamin E and carrier oils. If you're looking for one, enter Satrell Beauty's Clarity Gloss, a long-lasting, non-sticky lip gloss that delivers the right amount of shine without looking clownish. The formula is cruelty-free, paraben-free, and lead-free.
It's that unique kind of gloss that magnifies your natural lip color, making your lips look fuller and even brighter.
Don't forget your skin sensitivity
Whenever you are choosing lip gloss, consider your skin's sensitivity. Some lip glosses can react more strongly to your skin than others, causing redness, bumps, and even a rash. Additionally, some lip glosses are overly fragrant, which can trigger sensitive noses.
If you have sensitive skin, it's important to select a lip gloss that isn't too intense or harsh. Rather, select one with a soft formula, one that isn't overly scented, and one that is not likely to irritate.
To avoid any potential skin irritation, it is best to test the product on a small area of your skin first.
Consider your budget
When you want to choose the right lip gloss, consider the budget. Gloss can be a tricky beauty product, especially if you spend more than you planned.
Even if some are more expensive than others, what do you receive in return? Is the most luxurious option the best choice, or is there a less expensive option that's equally effective? And what about color options? Is your budget flexible? Consider these questions when shopping for a lip gloss.
Drugstore chains like CVS typically provide affordable options, while high-end retailers such as Sephora may offer more expensive options.
Additionally, if you plan to use your lip gloss often, it might be worth it to spend a bit more on a better quality product.
A cheaper product can gradually lose its potency over time. Still, if you only plan on using your lip gloss once or twice a year, then a simpler option might work just fine.
Final word
The right lip gloss can change your whole look in an instant. While the right shade keeps your lips healthy and glossy, the wrong shade will draw attention to your lips.
When choosing a lip gloss, it is important to consider what you expect the gloss to do for you. Does it need to be long-lasting and highly reflective? Are you looking for something to give your lips a subtle sheen?
With so many different formulas and colors available, there is sure to be a gloss that fits your needs. When in doubt, ask a friend or a makeup professional for advice. So why not experiment a little and find the perfect one for your individual style?