Sharing a roundup of my top 10 fave healthy living brands and why I love them so much. Whether you're many years in your healthy living journey, or just getting started (yay!!), I hope you find something that resonates with you in the list below.
Hi friends! How are you? I hope you had a wonderful weekend! I had the most glorious four days at Miraval and am back, refreshed, Zen, and my friend time and inspiration cups are full. I always come back from our min-mind trips with new ideas and action plans, and am really excited to put them into motion. We brainstormed for my new program (launching later this summer/early August) and I can' t wait to share it with you.
Today, I thought I'd share a roundup of my fave healthy living brands. Taking care of our health can significantly impact happiness, stress levels, productivity, etc, and there are plenty of factors that contribute to and help improve a person's overall health and wellness. These brands stand out from the rest when it comes to championing health and wellness, and so today, I'm sharing a roundup of brands that can help you achieve your best state of health and wellness.
I put a lot of time and research into the type of brands I like to support, and these are some of my tried and true favorites. They all make products that we use regularly in our house (or in my own personal routine), and many of them are B corps, which means they care for people and the planet.
Because I love these brands so much, I have longstanding partnerships with many of them. Affiliate links are included below, which do not impact purchase price, but they allow me to share a discount with you (and I also receive a small kickback). Thank you so much to those of you who shop through my affiliate links!
12 of my Favorite Health and Wellness Brands
Thrive Market
Thrive Market offers convenient access to products that positively impact your health, including organic pantry staples, clean beauty products, and eco-friendly home essentials,. They prioritize transparency, ensuring their selection is free from harmful additives. Plus, their mission to make healthy living affordable and accessible means you can enjoy up to 50% off retail prices. By choosing Thrive Market, you support sustainable practices and contribute to a more equitable food system.
If you want to try Thrive Market, you can use my link for 40% off your first purchase. This is such an awesome deal!! You can use this discount for some of my very favorite things like, almond butter, Siete chips, Simple Mills products, cleaning products, seaweed snacks, bars, dog treats, oatmeal and grains, the best rose sheet masks, essential oils, and so much more.
Under Luna
You guys! Under Luna has been such a game changer for me. I've tried a handful of nontoxic shampoos and conditioners over the years, and all of them left my hair brittle and dry. This is why I've stuck with the same Costco hair care products (+ my beloved Moroccan oil) for at least 10 years. A friend told me about Under Luna, and she has thick, luminous hair, so I decided to give it a whirl. It makes my hair feel voluminous and nourished, but the best part is that hardly any hair falls out in the shower now.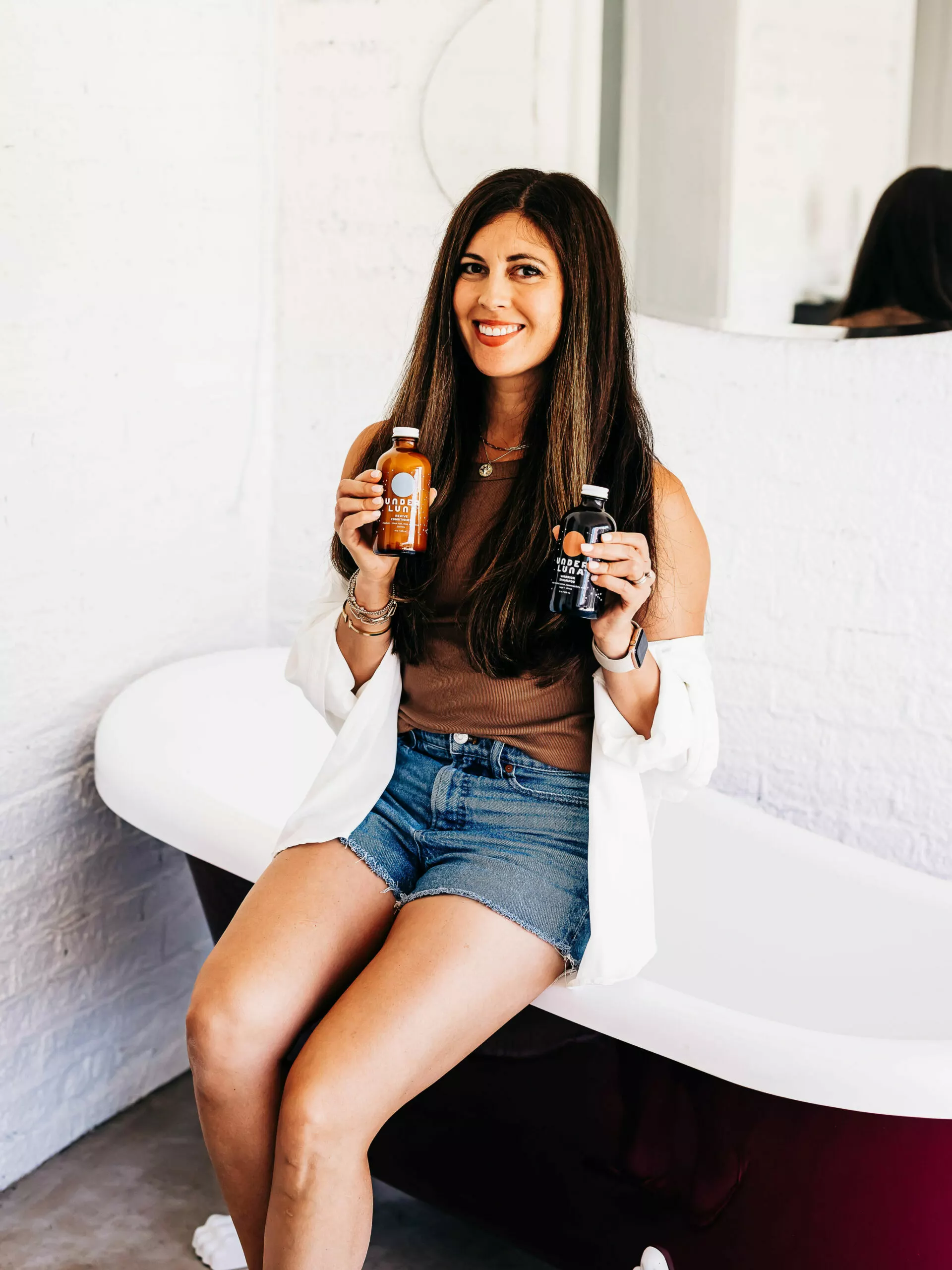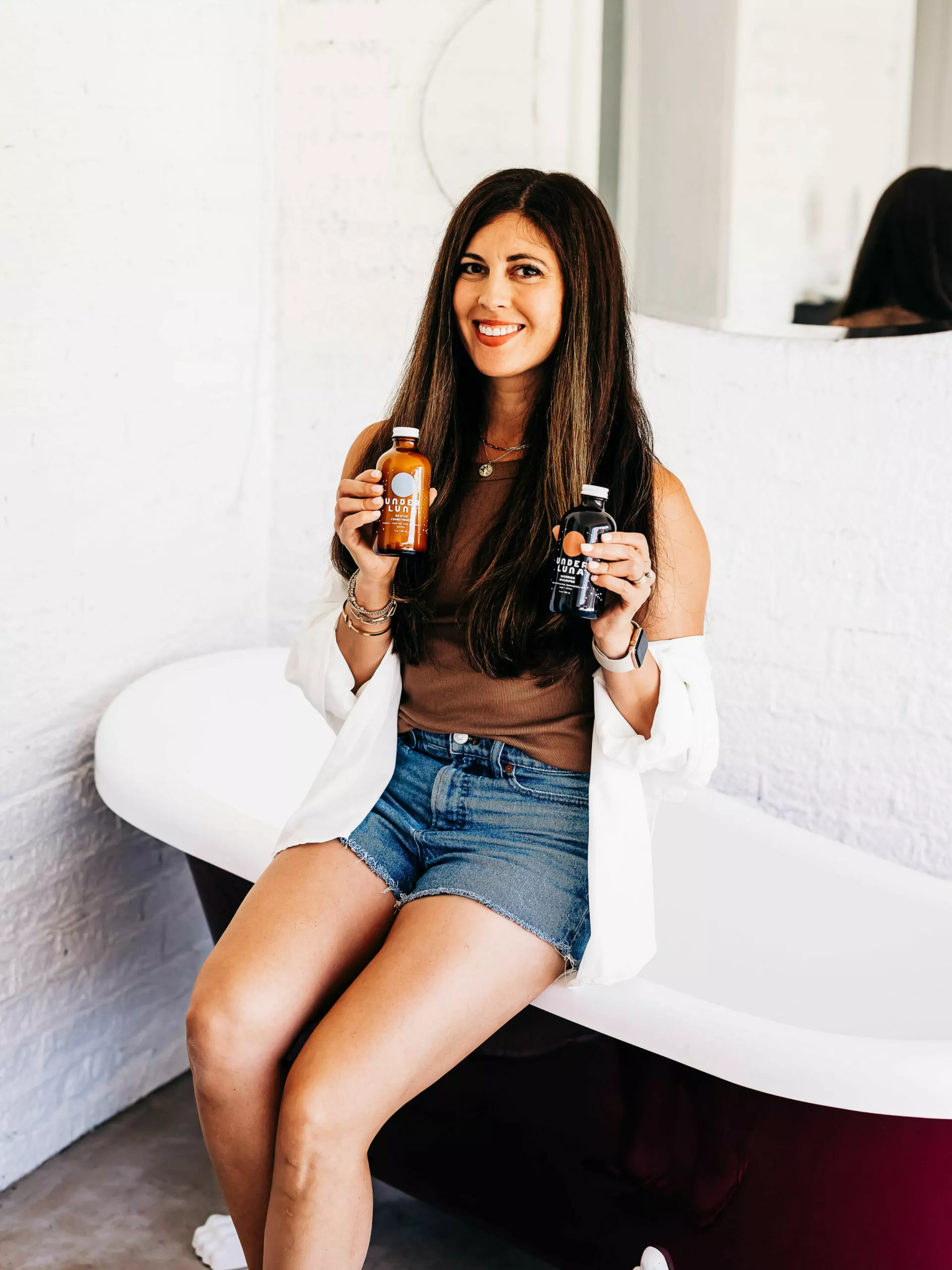 Here's a bit more about Under Luna:
They're a woman founded family company with two owners and two employees. They only use 100% natural ingredients, use sustainable packaging and are moving towards zero-waste. Their products are intended to nourish the hair; it's like a green juice for your hair, and they smell like a dream.
You can check it out here and use FITNESSISTA for 10% off.
ButcherBox
ButcherBox offers a convenient and reliable way to access premium, responsibly sourced meat and seafood. With a strong commitment to animal welfare and sustainable farming practices, they work closely with trusted farmers and fishermen to provide you with a wide variety of grass-fed beef, organic chicken, heritage breed pork, and wild-caught seafood.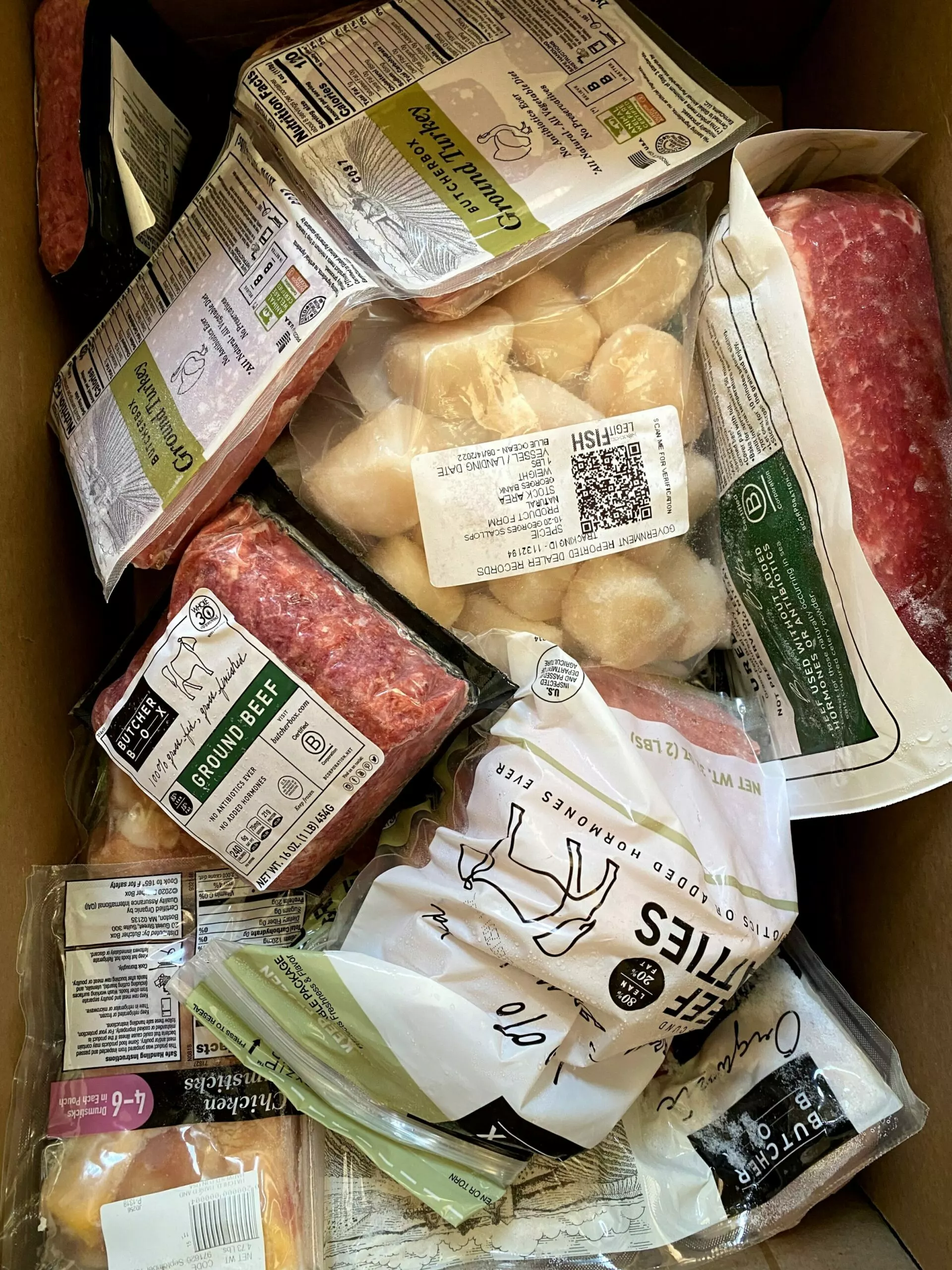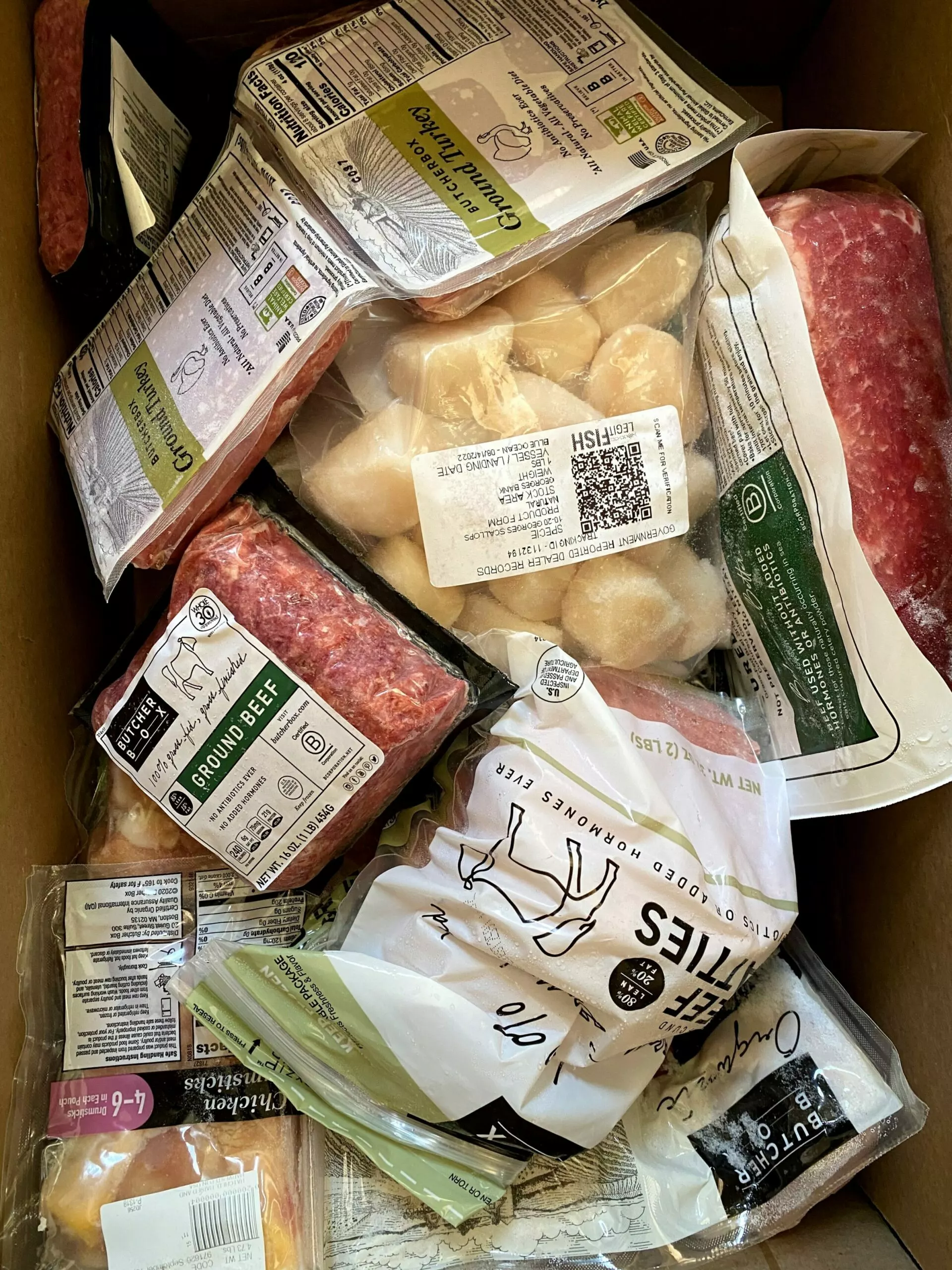 Their meat is free from antibiotics, hormones, and added fillers, ensuring that you're getting the best in terms of taste and nutrition. I love that we can enjoy the convenience of having high-quality meats delivered directly to our house, while supporting ethical and sustainable food production. The cost is much better than Whole Foods, we find that the taste is better, and I rarely have to buy meat at the grocery store now.
We love their chicken thighs, chicken breasts, scallops, cod (I was recently told that we need to try the black cod!), brisket, whole chickens, ground beef, turkey, and steak. Their promos are continuously rotating, but if you sign up with this link, you'll get $50 off!!
HigherDOSE
HigherDOSE makes high-quality biohacking products, including my favorite sauna blanket, red light face mask, and PEMF Go Mat.They use luxe, quality materials with low EMF, innovative designs, and everything is easy to use and clean. You can check it out here and use FITNESSISTA15 for 15% off (minus full-sized saunas, bundles, and subscriptions).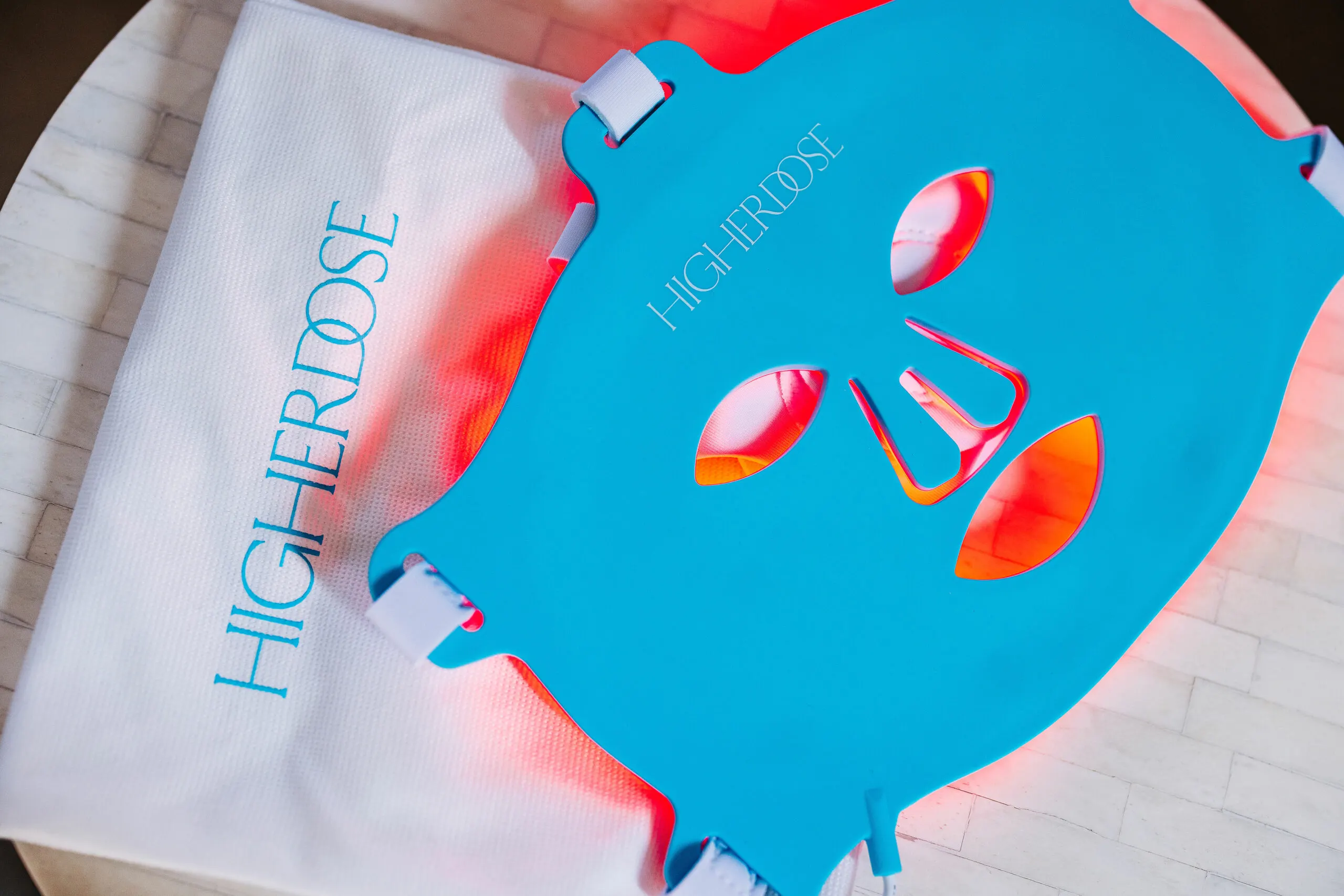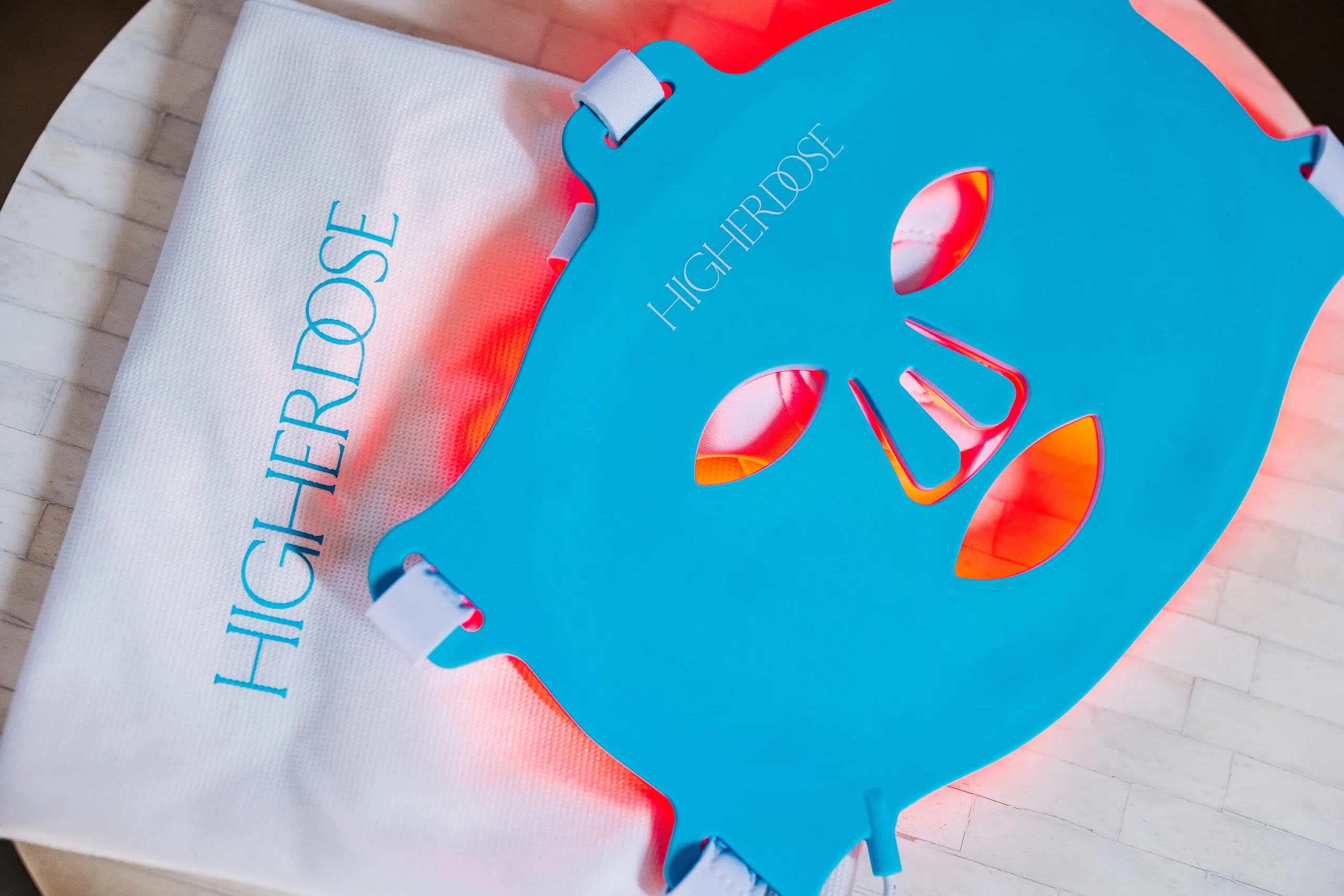 Organifi
Organifi provides high-quality, organic, and plant-based nutritional products that support your overall health and well-being. Organifi offers a range of superfood blends, including delicious and nutrient-packed green juices, protein powders, and supplements. Their carefully crafted formulas contain powerful ingredients like adaptogens, antioxidants, and essential nutrients that help boost energy, support immune function, and promote vitality.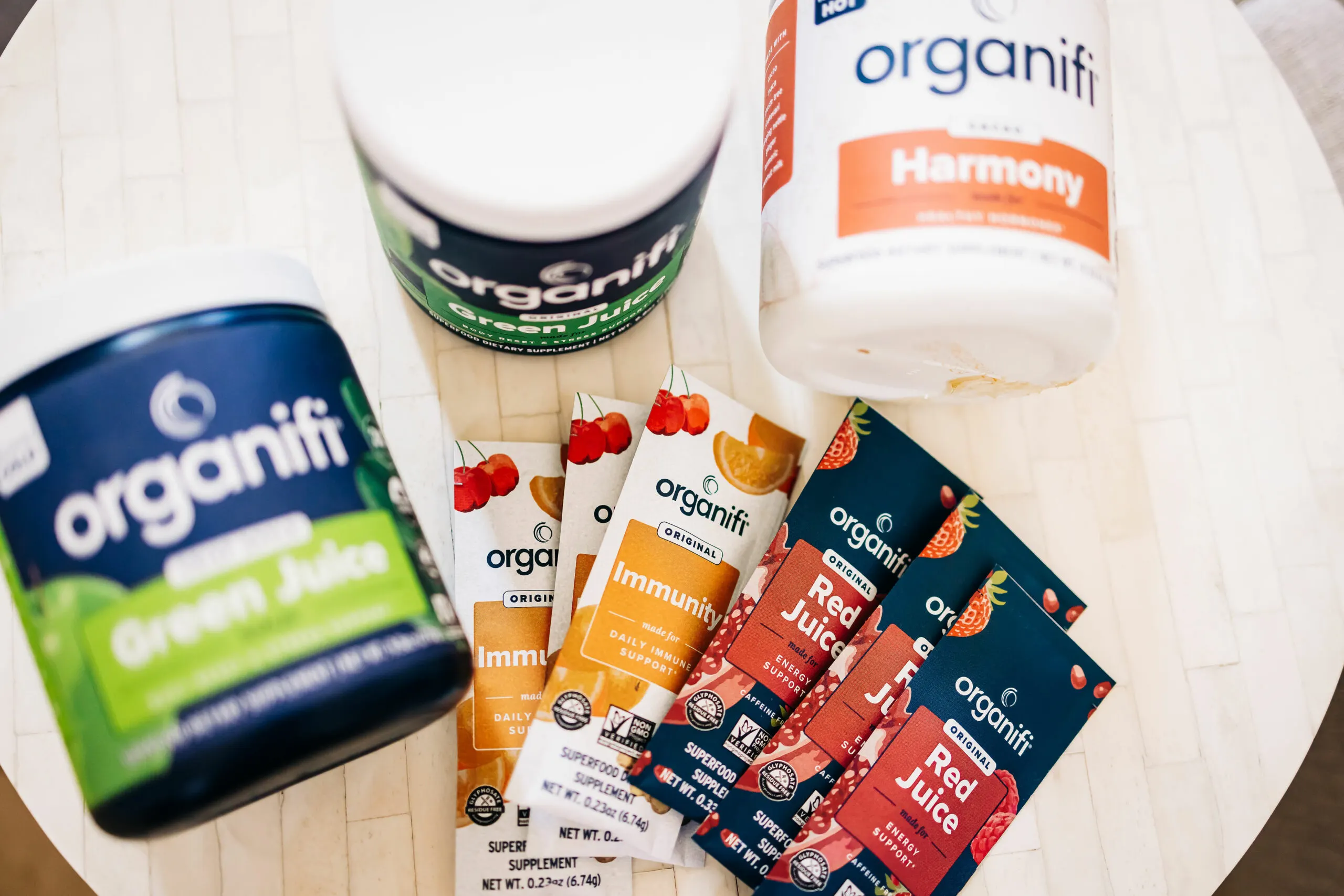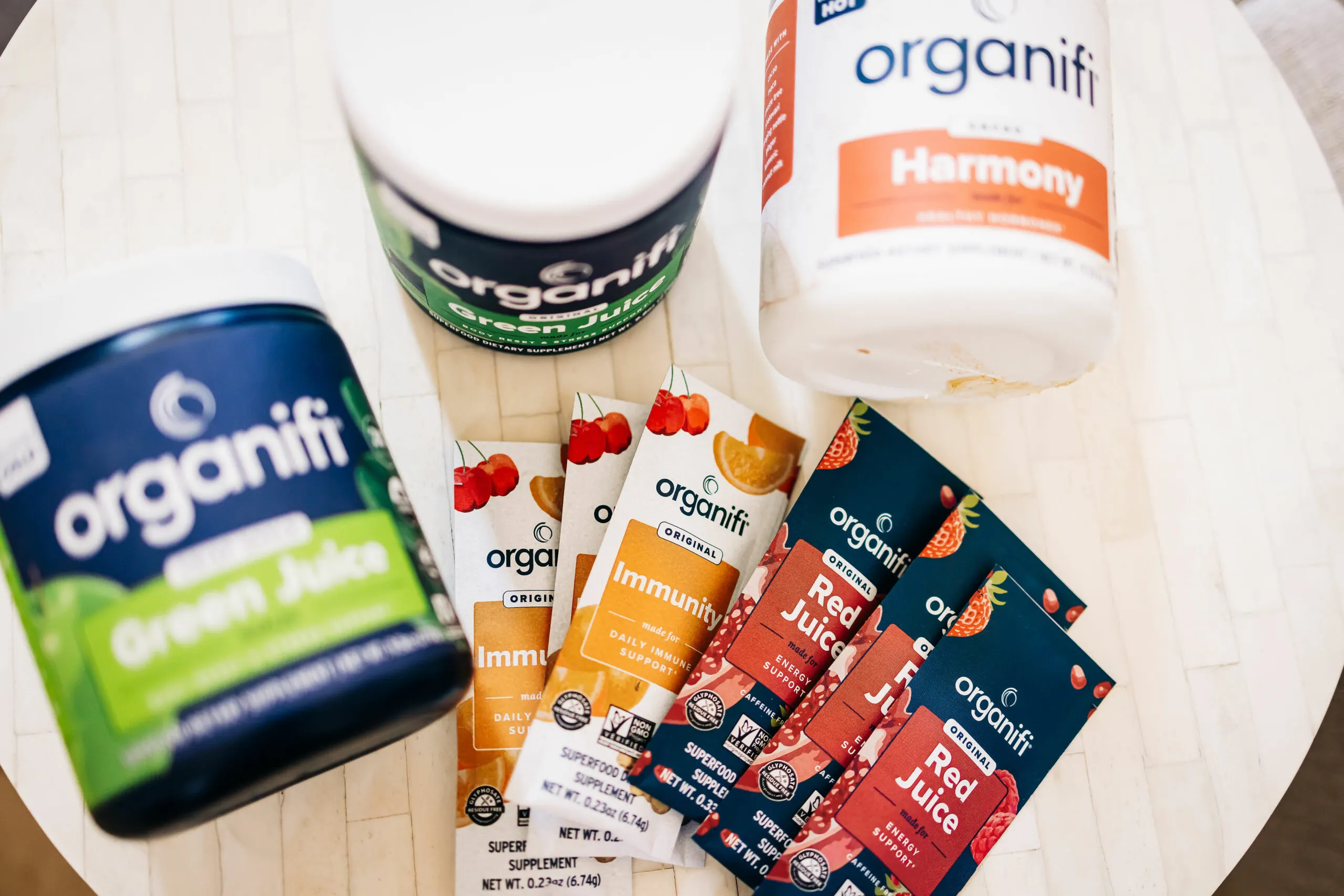 I appreciate their dedication to using organic and sustainably sourced ingredients, ensuring the highest quality and purity in every product. My fave products are the Gold, Green Juice, Red Juice, and Harmony.
Queen of Thrones
Queen of Thrones offers high-quality castor oil packs that harness the power of ancient healing wisdom. These packs, made with organic and cold-pressed castor oil, are designed to be applied to the abdomen to promote detoxification, potentially improve digestion, and can support a healthy hormonal balance. By using the gentle heat and natural properties of castor oil, these packs help soothe and nourish the body, aiding in the reduction of inflammation and stress. I wear a pack once or twice a week for 30 minutes to an hour. My QoT discount code is FITNESSISTA.
Oura
The Oura ring is a sleek and stylish device that tracks key biometrics, including sleep patterns, heart rate variability, body temperature, and activity levels. With advanced sensors and intelligent algorithms, Oura provides you with detailed and actionable data to help you understand and improve your overall well-being. By analyzing your sleep quality, activity levels, and recovery patterns, Oura empowers you to make informed decisions about your lifestyle and optimize your health and performance. Whether you're looking to enhance your sleep, manage stress, or increase your fitness level, Oura provides the tools and insights to help you achieve your goals.
My full review of the Oura ring is here.
Nutrisense
Nutrisense offers a convenient and user-friendly CGM system that allows you to track your glucose levels in real-time throughout the day. By gaining insights into how different foods, activities, and lifestyle choices affect your blood sugar, Nutrisense helps you make informed decisions to balance your blood sugar levels, manage energy levels, and improve overall metabolic health. With personalized guidance from their team of RDs, you can make targeted changes to your diet and lifestyle that can lead to long-lasting improvements in your well-being.
Here is a full post I did about my experience + what I learned.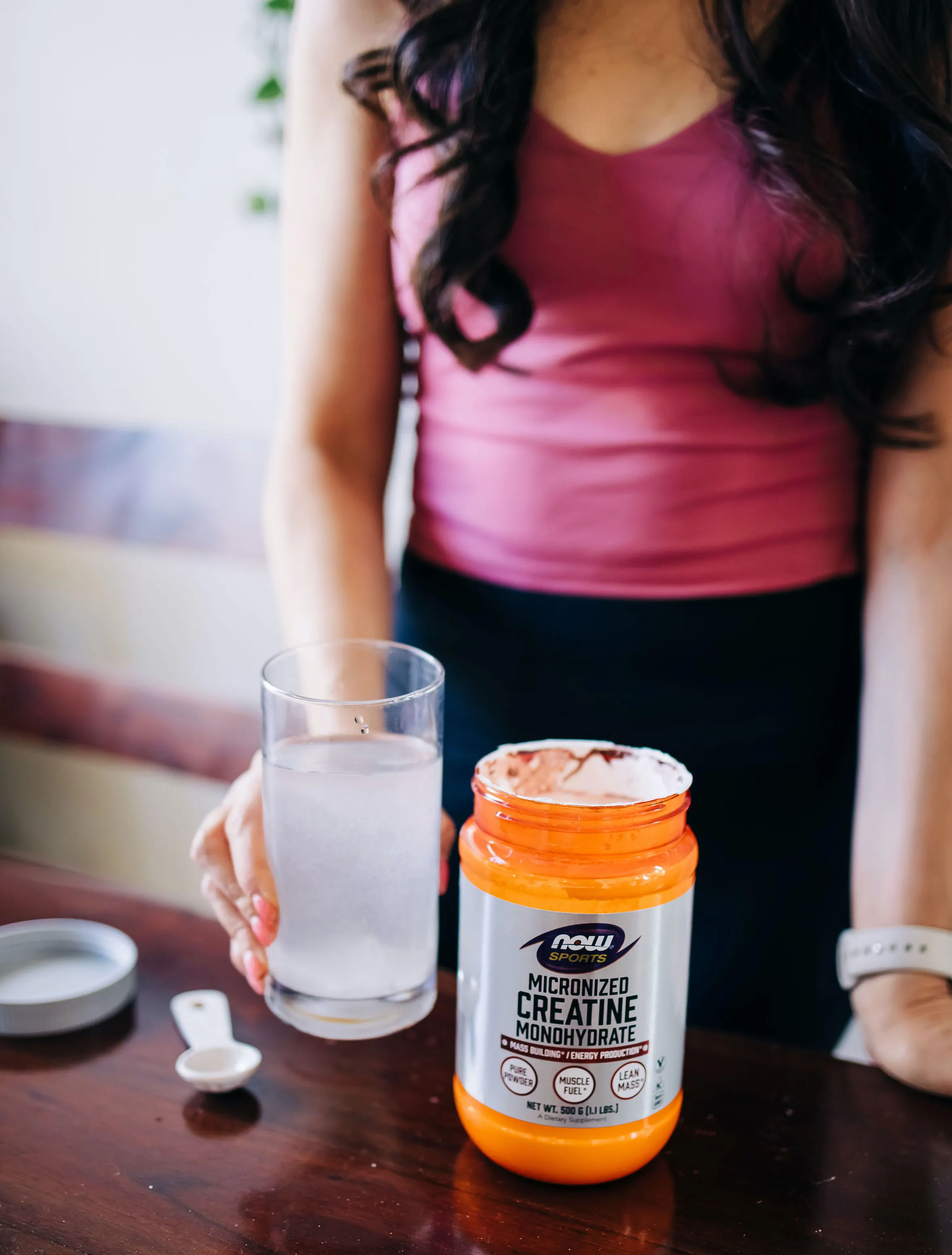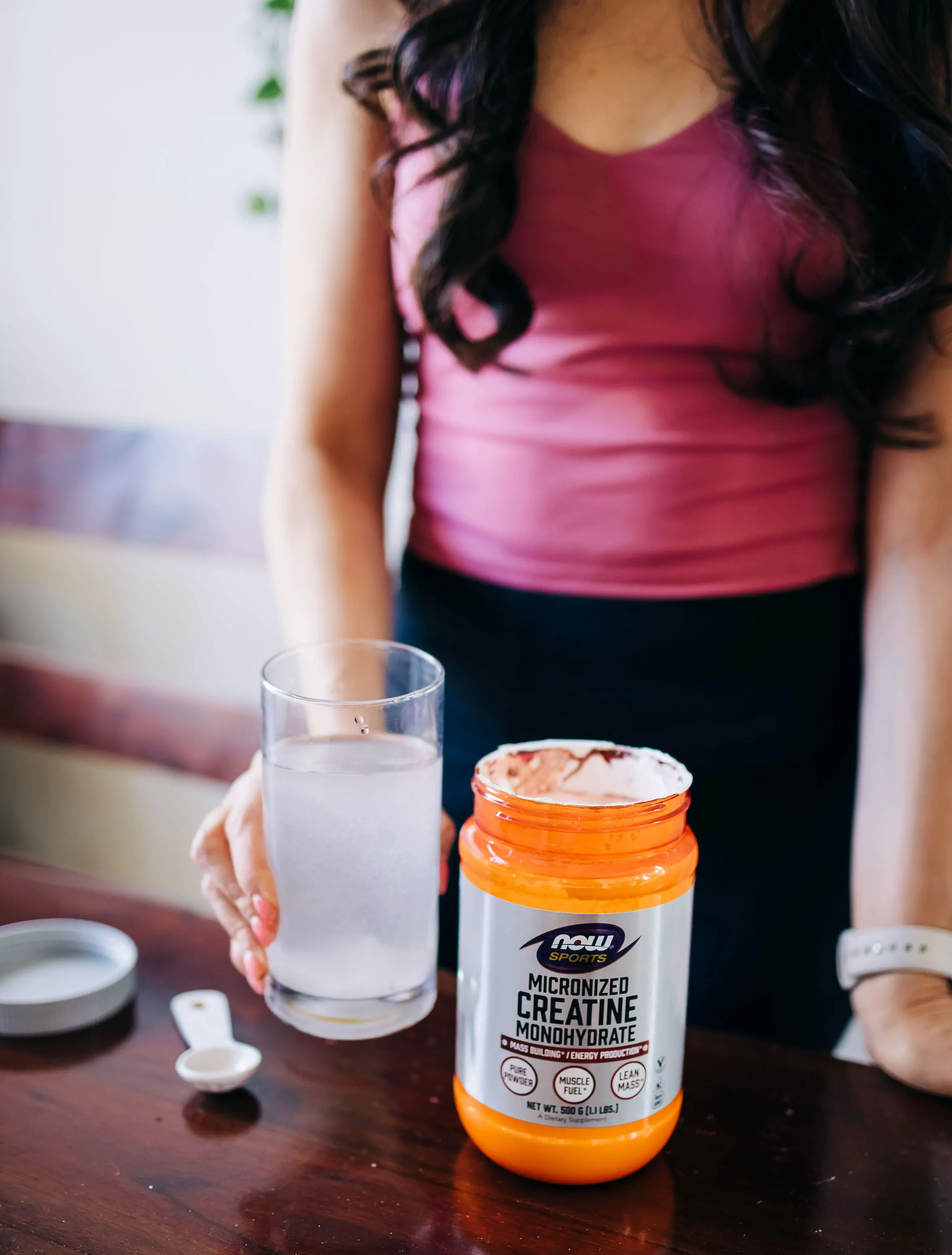 NOW Foods
NOW Foods offers a vast range of supplements, essential oils, personal care items, and natural foods that are crafted with integrity and backed by extensive research. With a focus on sustainability and ethical sourcing, NOW Foods ensures that their products are made with the finest ingredients and produced in an environmentally responsible manner. Whether you're looking to support your immune system, enhance your beauty routine, or nourish your body with wholesome foods, NOW Foods has it. You can check out their full product line here and use FITNESSISTA20 for 20% off. I highly recommend the natural skincare products, supplements (like their creatine! I take it every day), and snacks.
Calm
Calm is a popular meditation and relaxation app that offers a wide range of guided meditations, sleep stories, breathing exercises, and soothing sounds to help you find inner peace and restore balance in your life. With a user-friendly interface and a vast library of content, Calm caters to both beginners and experienced meditators alike. Whether you're seeking stress relief, better sleep, or improved focus, Calm provides expert guidance and mindfulness tools to support your mental well-being.
Peloton
Peloton offers a variety of connected fitness equipment, including stationary bikes, treadmills, and strength training accessories, all paired with their immersive and engaging classes. With Peloton, you can join live or on-demand workouts led by world-class instructors, providing you with a dynamic and challenging fitness experience. Beyond the physical workouts, Peloton fosters a supportive and inclusive community, allowing you to connect with fellow members and find inspiration on your fitness journey.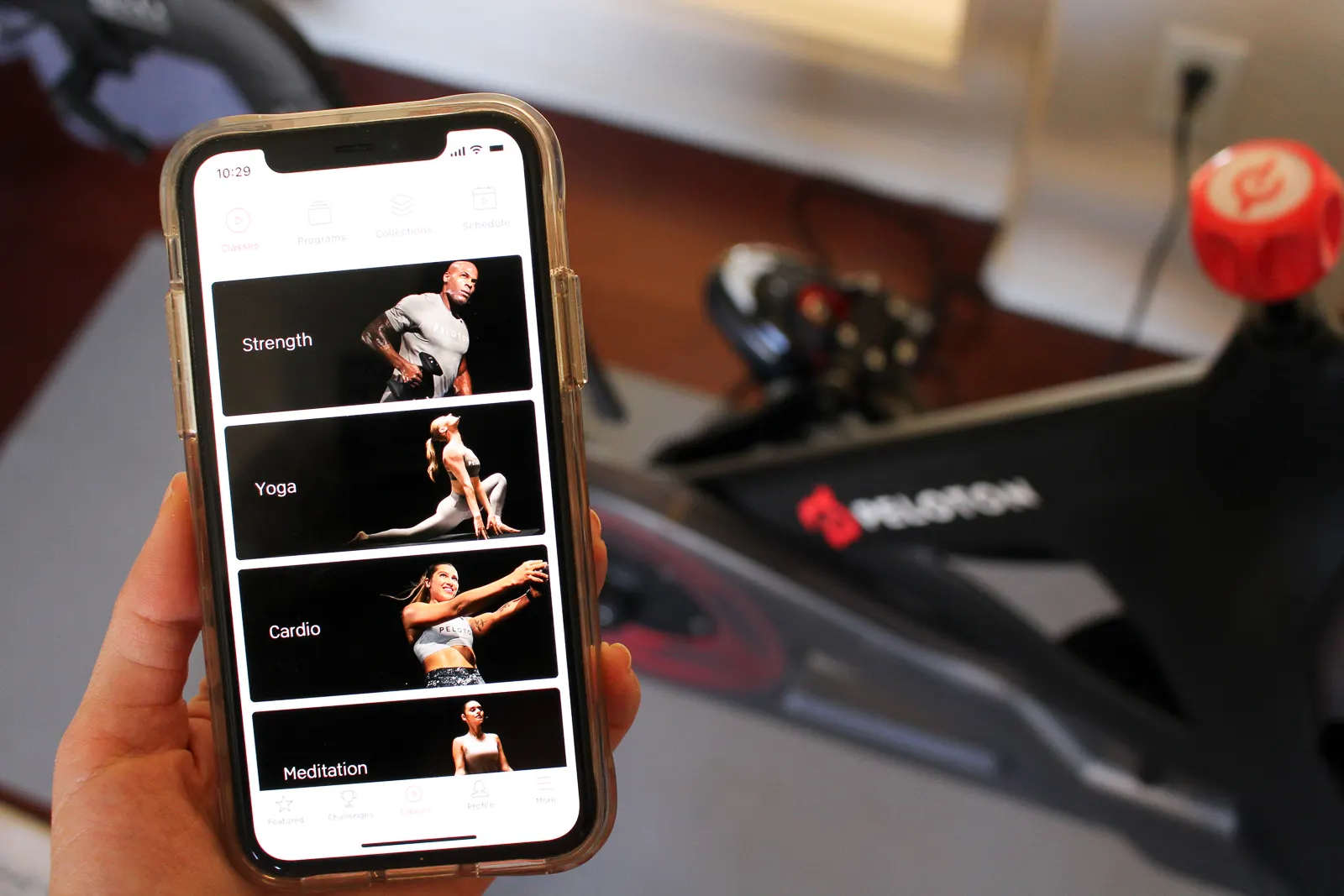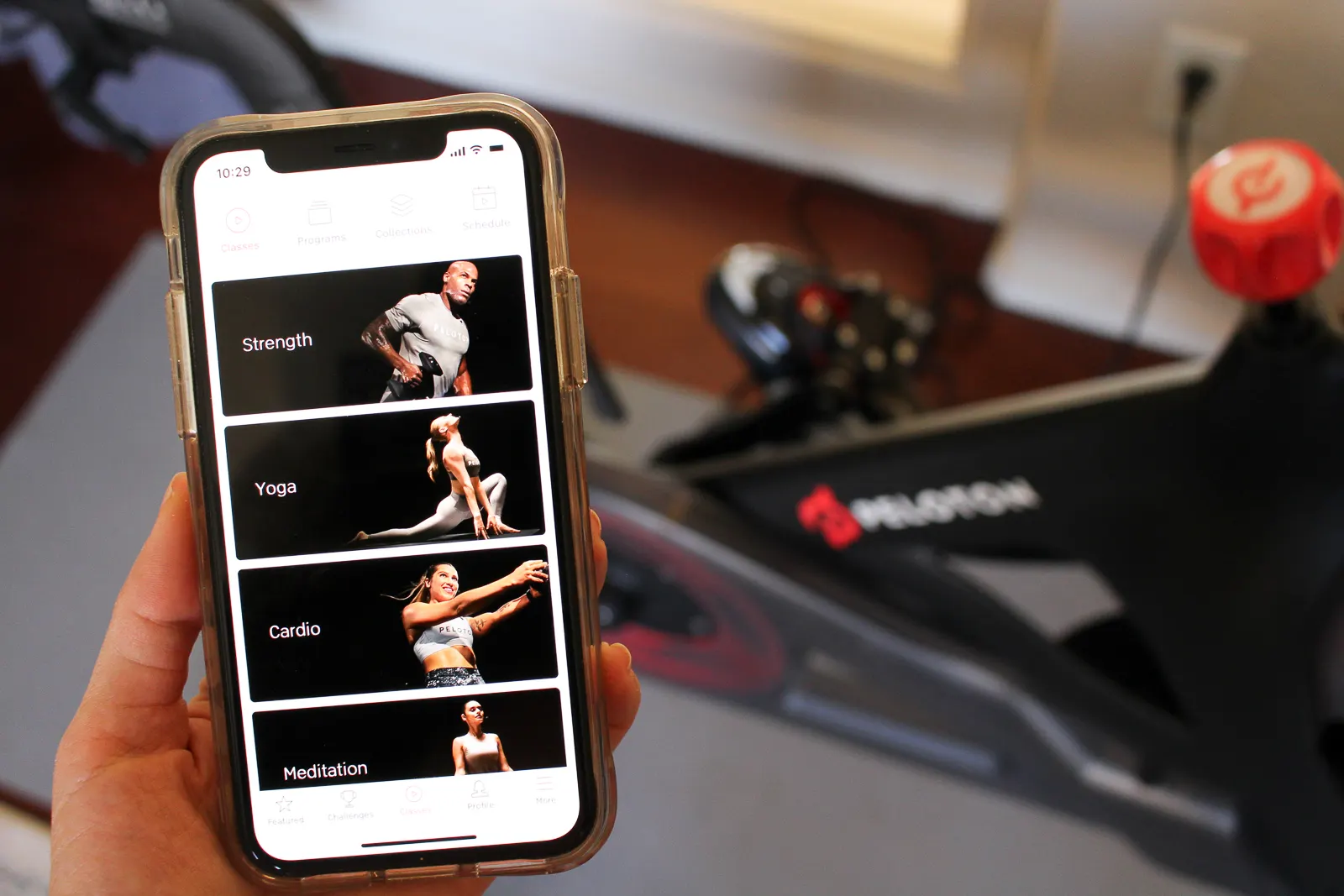 As a company, Peloton has seen its ups and downs, but I'm still a diehard fan and am constantly inspired by how they've positively impacted the lives of millions, all over the world. I have quite a few Peloton posts on the blog, but check out this Peloton beginners workout plan, this bike review, and some of my favorite instructors.
EquiLife
 EquiLife provides resources, programs, and products designed to support optimal health and longevity. From advanced diagnostic testing to targeted supplements and lifestyle guidance, EquiLife empowers individuals to take control of their well-being and achieve vibrant health. With a team of experienced practitioners and a commitment to cutting-edge research, EquiLife is at the forefront of the integrative health movement, providing innovative and effective solutions for holistic wellness.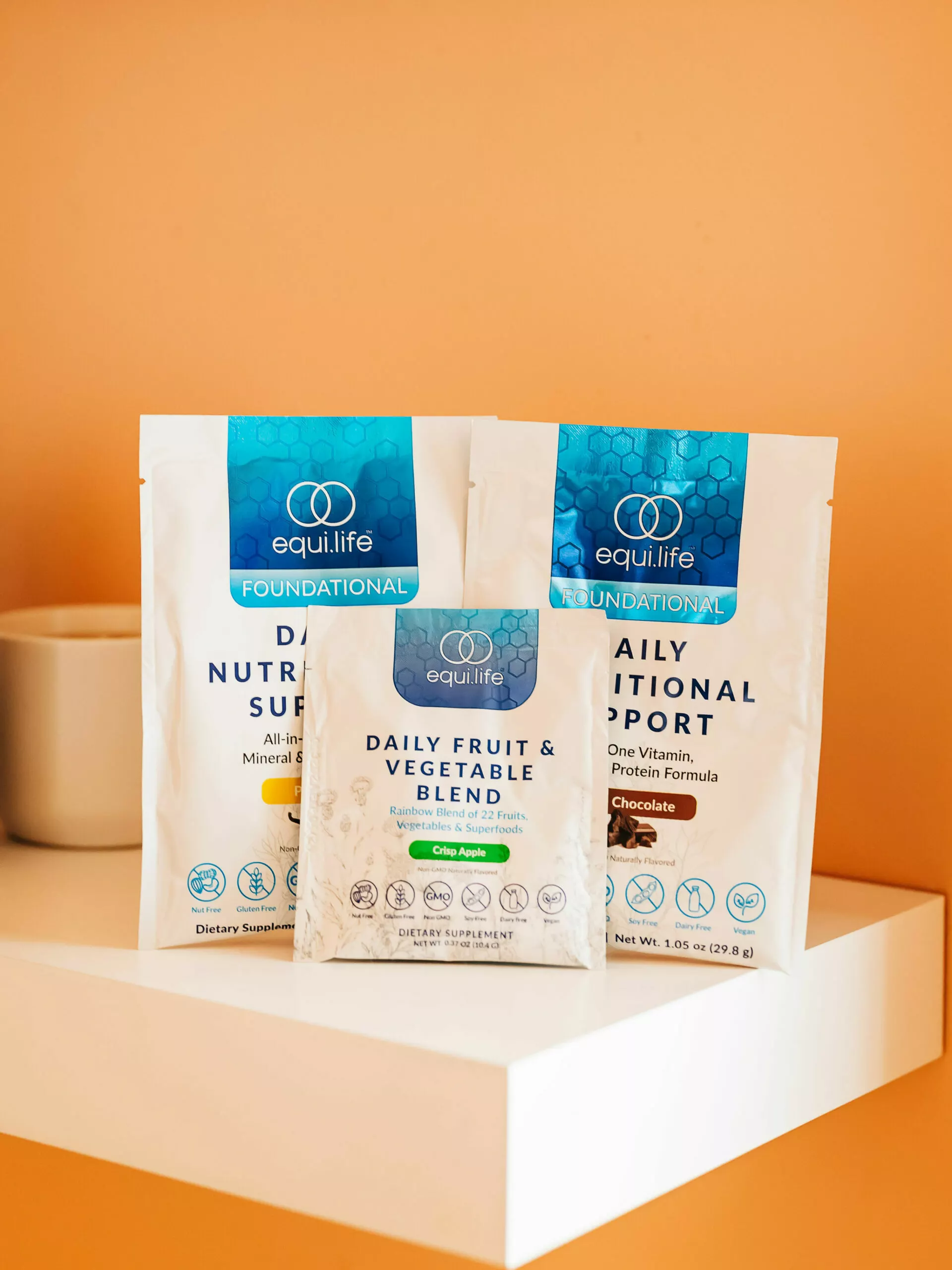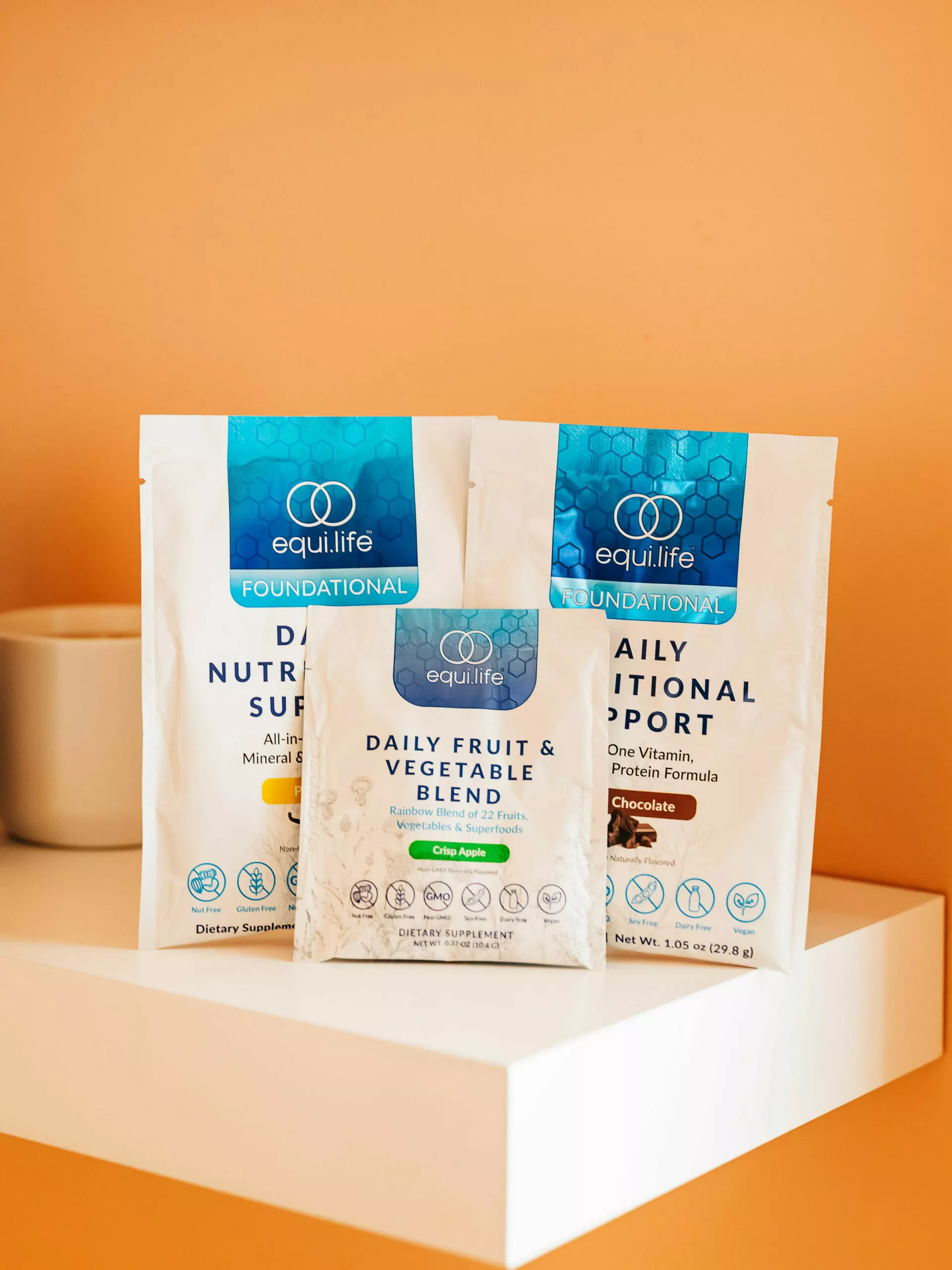 I'm SO pumped to partner with EquiLife and I'm a huge fan of their products, including the 7-day detox, supplements (like the Universal Binder), protocols (just started the para support protocol) and testing options. If you're placing your first order, use FITNESSISTA10 for 10% off! I'll be doing another community detox in July if you'd like to join in.
So, tell me, friends: what are some of your favorite healthy living brands? What are some of the produces you love and use every day?
xo
Gina
Linking to some of my favorite extra wellness essentials here:
PS. If you're looking for a new health and wellness book, check out this list.