Trying to grow your hair?
As one of the best foods for helping to build strong and shiny hair, pumpkin seeds also happen to be tasty, versatile and inexpensively available in almost all supermarkets.
Jam-packed with nutrients: 
Pumpkin seeds are a wonderful source of zinc, sulphur and iron for follicular health, and their vitamins C and E help to keep your scalp moisturised with sebum and work to protect your cells from oxidative damage.
The nutrients in pumpkin seeds boost the growth of strong, healthy hair, and with 15.6g of protein in a quarter cup, their amino acids provide a major boost to hair growth with keratin needed for strong hair.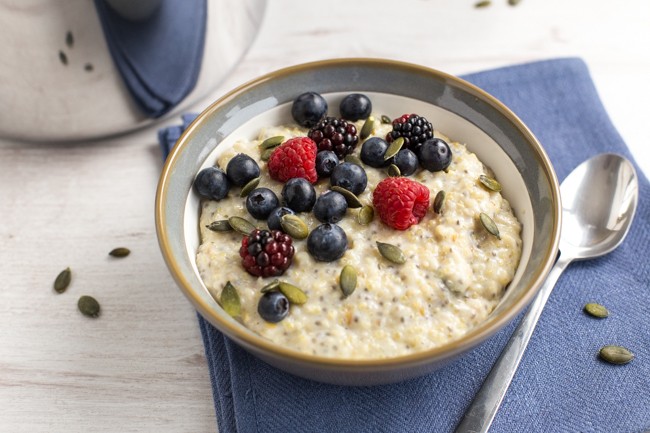 I tend to snack on raw pumpkin seeds in front of the TV and sprinkle them on smoothies, salads, soups, breakfasts, main dishes and even desserts.  
Add a couple of tablespoons to your muesli or porridge in the mornings or give my recipe for Crispy Quinoa Pop Bars a go… they're studded with lots of crunchy pumpkin seeds!