Burmese women's beauty kits include Thanaka powder, but what exactly is it? This review of the Healing Bark Thanaka powder face mask explains how it works!
About the product
Solve your skin problems with Myanmar's ancient beauty secret! Give yourself beautifully renewed skin with the deep cleansing and detoxifying Healing Bark.
100% natural
Cruelty-free
Brighten and detoxify
Antioxidant
Calm and cool
Gentle on all skin types
What is Healing Bark?
Healing Bark aka Thanaka powder is a Burmese product made from grinding the bark of Naringi crenulata and Limonia acidissima, known as wood apples, sandalwoods, elephant apples, or curd fruit trees.
Typically, trees that yield the powder need 2 to 3 years to grow. Then, it takes three and a half decades for it to become a beauty product. To make a beauty product from healing bark, it is ground on a wet stone slab until a paste forms. The product possesses a sweet scent and a soft texture. Traditional practices often involve applying creams or paste to infants' faces in hopes of improving their skin as they grow older.
The traditional powder is most commonly used as a natural sunblock but is also used for beauty purposes like face painting to lighten the skin tone and keep bugs away.
Thanaka powder gains its color and antibacterial properties from tannins, which are chemical compounds. Myanmar culture is known for applying it to people's faces and occasionally to their arms, believing that it protects their skin from sunburn. Boys and men use it, though less frequently.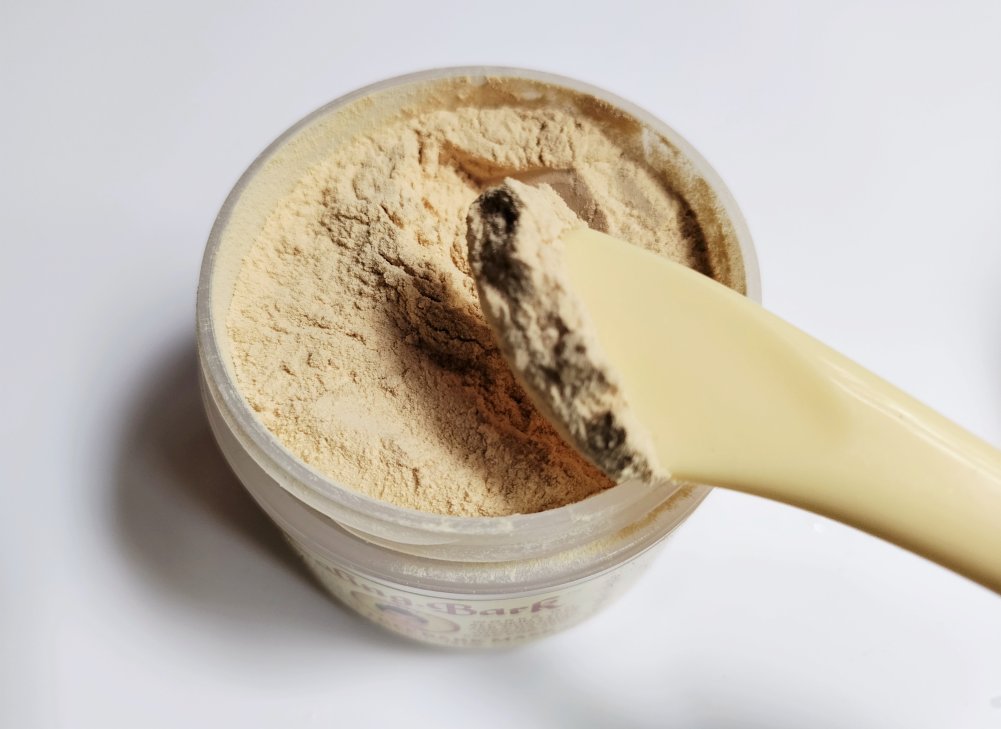 The History
Over 2,000 years later, Burmese women still use this powder. In the 14th century, King Rajadhirat's court, when he was the great unifier of Myanmar (then Burma), cited it in poetry.
Today, you can find Thanaka throughout Buddhist, Muslim, and other ethnic minority communities due to its importance to Burmese culture, along with sarong skirts worn by both sexes (the "longyi"). Thailand and other neighboring Asian countries use Thanaka as well.
For centuries, Thanaka has been worn as face paint in Myanmar and the neighboring countries of Southeast Asia, including Thailand and Laos. Markets sell them throughout Burma, from Mandalay and Yangon to remote hill towns such as Inle Lake and Bagan.
Price: $14.99 | Buy here
Benefits of Thanaka Powder
Traditionally, Thanaka relieves fever, headaches, sunstroke, and psychosis caused by malaria by acting as a sedative and cooling agent. Burmese women use it not only for their skin and hair but also as a body wash after giving birth. Among its other benefits are:
Known for its smooth texture and sweet smell that leaves your skin feeling silky, refreshed, and vibrant.
Hydrates the skin, giving it a radiant glow.
Natural sun protection from harmful UV rays by reflecting light on its own particles
Alleviates itching due to dry skin
Moisturizes the skin and restores elasticity
Absorbs excess oils, which makes it ideal for people with oily or acne-prone skin.
Fades blemishes and dark spots to even out your skin tone.
Thanaka powder has potential in hair care products for its ability to clean greasy, oily skin at the same time as helping to prevent clogged pores and acne breakouts. It is also suitable for use in soaps due to its low allergenic properties.
How to use Thanaka Powder?
Healing bark mask can be used in a variety of ways, depending on your needs:
Add some water to make it into a paste and apply it all over the skin.
Even on your hair! You can also add water to make a paste. Apply it on your scalp for an efficient way of removing any irritation that may be bothering you.
My Experience with Healing Bark Thanaka Powder Mask
There's something traditional about this package of face mask powder – the graphics are beautiful. Besides that, I received an adorable face mask kit that one can purchase separately.
The color is of the Healing Bark mask is a creamy yellowish-white. The fragrance is faintly sandalwood but is barely detectable most of the time.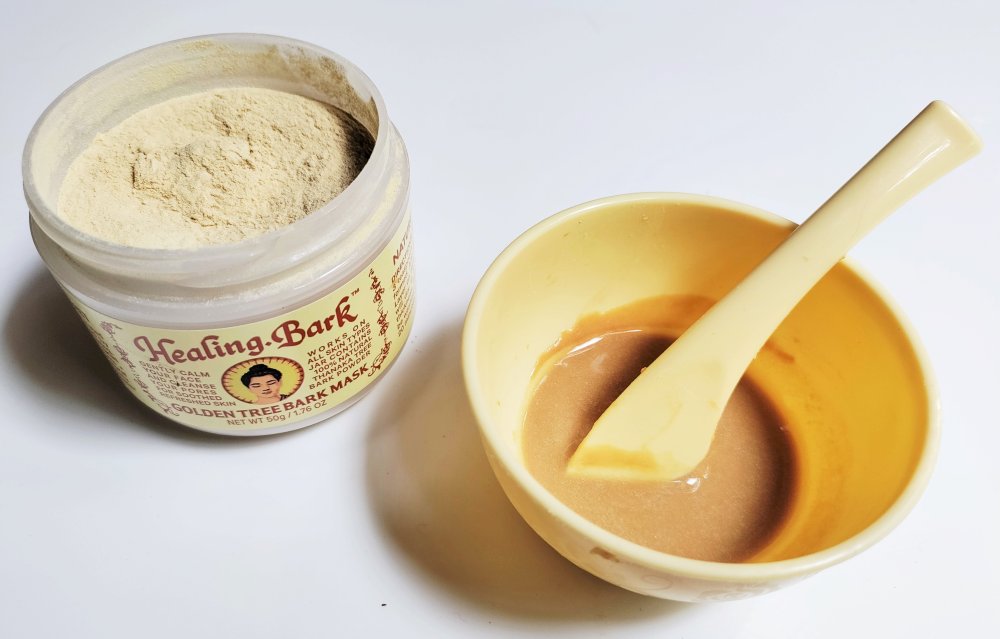 How do I use it? Add Thanaka powder to water in a small bowl (there's no set ratio, but it usually takes about three parts powder to two parts water). Whisk it until smooth.
Rub the paste delicately into the skin—do not scrub. The formula is tricky to apply, and it takes some work to get it to stick to the face. While its somewhat abrasive texture aids exfoliation, it softens the complexion. My face feels cool immediately after application. You can also prepare the mask by combining Thanaka with coconut water.
After putting on the mask, I work on my computer while I wait for it to set for 15 to 20 minutes. As it dries, it falls off everywhere and creates a mess. Washing this off is as easy as a breeze since it doesn't stick to the skin like other clay masks.
The results? I notice instantly that my skin feels cleaner and brighter, and my pores appear clearer. I'm not sure what it is about this mask, but my skin has never felt so soft. Throughout the day, my skin feels fresh thanks to the cooling sensation the mask leaves. The tan I had a week ago has faded after using it a few times. Powder masks tend to dry out the skin. Whenever my skin feels dry, I apply a moisturizer afterward.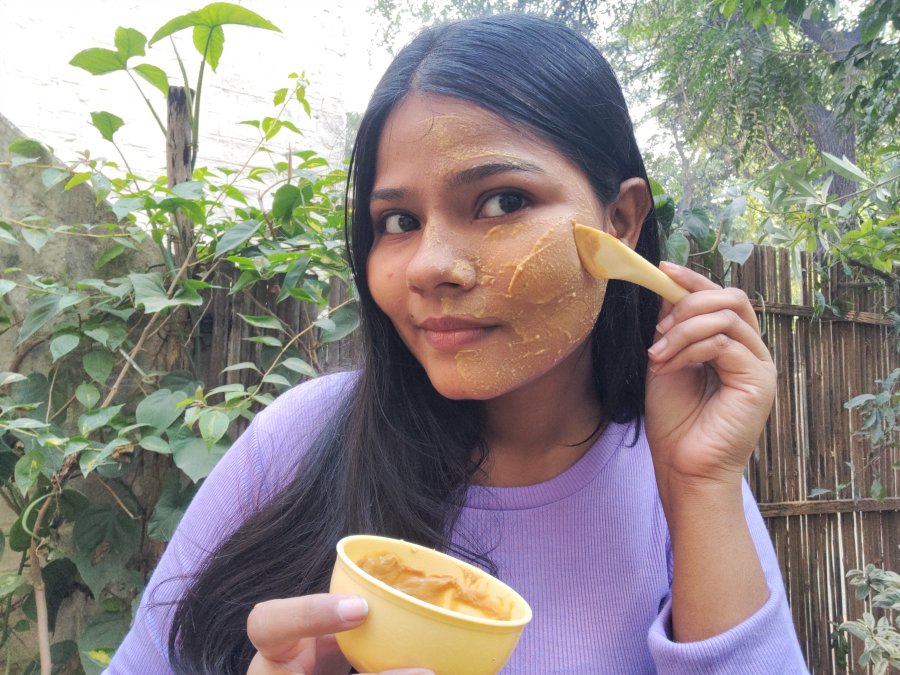 Since I have oily and acne-prone skin, I can't get enough of clay masks. The powder mask is also great because it doesn't expire – it will last you years or until it runs out!
What makes it effective for the skin?
Healing Bark Thanaka powder contains three natural skin-perfecting compounds:
Arbutin: Evens out the complexion
Coumarin: A powerful antioxidant
Mermesin: Slows down signs of aging
Research to date has revealed some significant findings, but more needs to be done. Healing bark contains coumarin and marmesin as its primary active ingredients. In a recent study, coumarin was found to have potent antioxidant, antibacterial, antifungal, and anti-aging properties. Many beauty products use this cream or powder, including anti-fungal products and acne treatments.
You might wonder: where to buy it? Is Thanaka powder expensive? The answer is no, Thanaka powder and bark are relatively inexpensive. Other shopping sites such as Amazon, Healing Bark, and others sell this powder to those outside Myanmar. In Myanmar, you can find tins of ready-made Thanaka paste in supermarkets, but if you want something more authentic, check your local market for stalls selling fresh bark or powder.
The takeaway
There's no wonder why Thanaka powder has gained so much popularity in recent years! It's a natural way to maintain healthy, youthful-looking skin.
So, you've learned about the benefits of this magical bark powder. The Healing Bark Thanaka Powder Face Mask is easy to apply, has no side effects, and leaves my skin looking healthy again. The best part? This product doesn't cause breakouts like other masks do. If you're tired of looking for an effective but non-irritating face mask, look no further because this might be what you're looking for!