If you're considering getting eyelash extensions or have already made an appointment, congratulations! You're about to get one of the most glamorous treatments around.
They've been around for quite some time now, but it can be difficult to know what to ask for if you're not well versed in the world of lash extensions!
Search 'eyelash extensions' on Instagram or Google Images, and you'll be met with all manner of lash looks from the mega volume to cat style to wispy hybrids – but what does all of that mean, and what if you don't want a bold lash look? Well, lucky for you, we're here to help you wade through the minefield that is eyelash extensions!
What exactly are eyelash extensions?
Eyelash extensions are – generally speaking – made from synthetic fiber. When we apply eyelash extensions, we use a pair of super fine-tipped tweezers to isolate a single one of your natural lashes and apply a single extension (or fan of extensions, if you have a volume lash set) to that eyelash. We repeat this until each of your lashes is covered.
Types of eyelash extensions
Mink
Mink eyelash extensions are a great choice if you want a natural look. Real mink fur makes these look and feel very natural. They are, however, the most expensive type of eyelash extension.
Synthetic
For an affordable alternative, consider synthetic eyelash extensions. These are made from synthetic fibers, so they're not as soft as mink eyelash extensions. If you want a natural look, they're still a good choice.
Silk
For something a little more dramatic, try silk eyelash extensions. Silk fibers make these very soft and natural-looking. However, they're also expensive.
The application you want
There are many ways eyelash extensions can be applied in terms of volume and coverage, but just to start out nice and simple, we'll go over the main 3 – classics, hybrids, and volume.
Classic lashes are sometimes referred to simply as 'single lash extensions' as they are exactly that – one single eyelash extension placed on one single natural lash. These can be super subtle, give a mascara effect, or even be a bit more dramatic, depending on exactly which lashes are used.
Volume lashes are made from lash 'fans' – these are much finer than the lashes used to create classic lash sets and, as such, can be made into little fans that create fluffy volume looks on your lashes. Volume (like everything else related to eyelash extensions) comes in many forms. Usually, your lash technician will make the fans by hand as they work. Still, you can get premade volume fans too, which saves a bit of time for you and your lash tech while giving you the same amazing results.
Hybrid lashes, very simply, are a mixture of classic and volume lashes – depending on the look, you're hoping your lash tech might use more classics than volume fans or vice versa or might opt for an even 50/50 split.
So what should you ask your lash technician when you book your appointment?
Understand the basics of eyelash extension care
Your lash tech will be able to fill you in on all the details, but it's helpful to know a few things going into your appointment. Lash extensions are semi-permanent, meaning they will last anywhere from 4-6 weeks with proper care. Be sure to ask your lash tech about the best way to care for your extensions and what type of products to use.
Know what works for you
When you're getting lash extensions, you have many options in terms of length, thickness, and curl. Be sure to ask your lash tech about what will work best for your eye shape and what look you're going for.
Maintenance
Lash extensions require some upkeep. You'll need to get them refilled every 4-6 weeks, and you may need to get them trimmed from time to time. Be sure to ask your lash tech about the best way to care for your extensions to keep them looking their best.
Asking questions is the best way to ensure you have a great experience with your lash extensions. Be sure to ask your lash tech about anything you're unsure of before your appointment.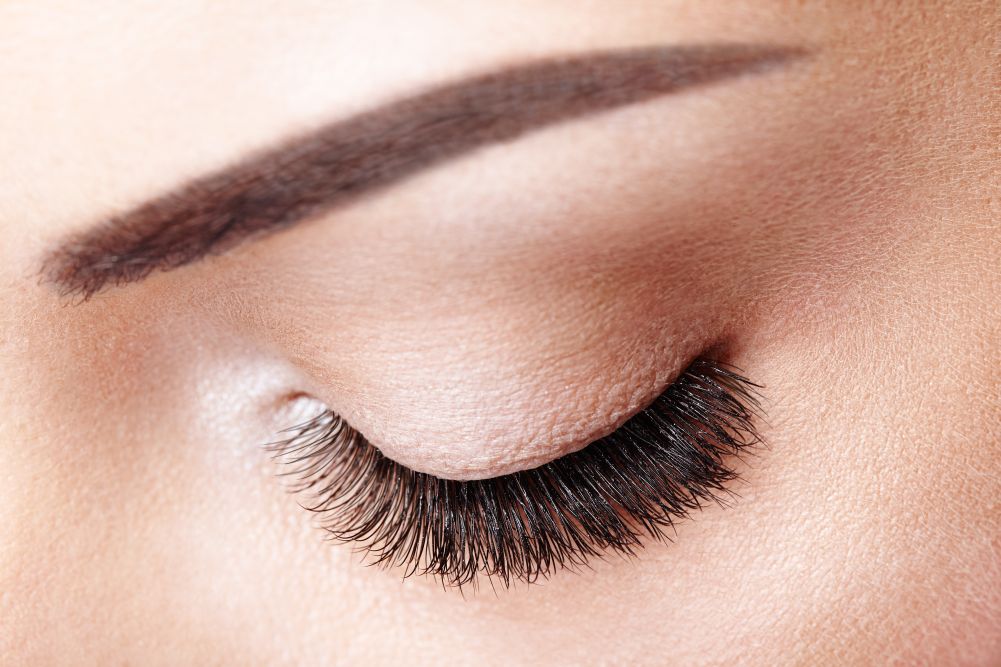 Style
When we speak about styling, we're talking about the shape of the eyelash extensions – there are three 'main' shapes, but – if you haven't guessed based on every other aspect of lash extensions – there are variations to how these can look depending on how they're applied. You're unlikely to need to know the exact styling your lash tech uses, but if you're anything like us, you may find this interesting anyway!
Dolly or open eye
Refers to quite a symmetrical styling where the longest lash extensions are applied to the middle of the eye, and the lengths get shorter as they work towards the corners of your eyes.
Squirrel styling
No, we don't know why they chose squirrel as the name of this!) is a pretty universal style where shaping is concerned as it follows the natural arch of the brows and the typical growth of the natural lashes.
Cat style
Characterized by longer lengths on the outer corners of the eyes, it gives a sexy little flick! Cat styles are the most commonly recommended shape, as it's what everyone has heard of. However, it actually suits very few people as it can cause the eyes to look sad due to the extra length at the ends of the eyes.
Questions to ask
How often should I clean my lashes?
What kind of cleanser should I use?
How can I prevent my lash extensions from falling out prematurely?
What should I do if I have an allergic reaction to the lash adhesive?
Bottom line
So there you have it – the basics of eyelash extensions and what to ask your lash tech for! The more you look into lashes, and the more you get them, the more styles and looks you'll come across, and the more creativity you can afford your lash tech!
As much as we LOVE that spiky, wispy volume sets we see all over social media, our honest advice to you is to start small – either go with classics or very light volume and let your lash technician know that you would like something more natural so that they can choose less dramatic curls and lengths.
While eyelash extensions – when applied correctly – are lightweight and won't weigh your natural lashes down at all. Going from never having eyelash extensions to having a dramatic volume set will feel heavy, and you'll likely end up not liking them!