Hi friends! Happy Friday! How's the week going? It's been great one over here, because it's being spent with friends at Miraval! I'm here with my mini-mind group (Amber, Giselle, Natasha and Kim), and we've been enjoying spa services, outdoor adventures, and all of the amazing food. I'm sharing the adventures on IG stories if you'd like to follow along.
Something exciting: Seize the Summer starts on Monday and all of the info is going out later today. If you'd like to join in, it's a free two-week accountability challenge with workouts, nutrition, group motivation, and accountability. Join in the fun here!
It's time for the weekly Friday Faves party. This is where I share some of my fave finds from the week and around the web. I always love hearing about your faves, too, so please shout out something you're loving in the comments section below!
Friday Faves
Life:
Livi's First Communion. Liv had her First Communion last weekend and it was absolutely lovely. We were surrounded by family and friends supporting her, and P is looking forward to completing this sacrament with her class next year.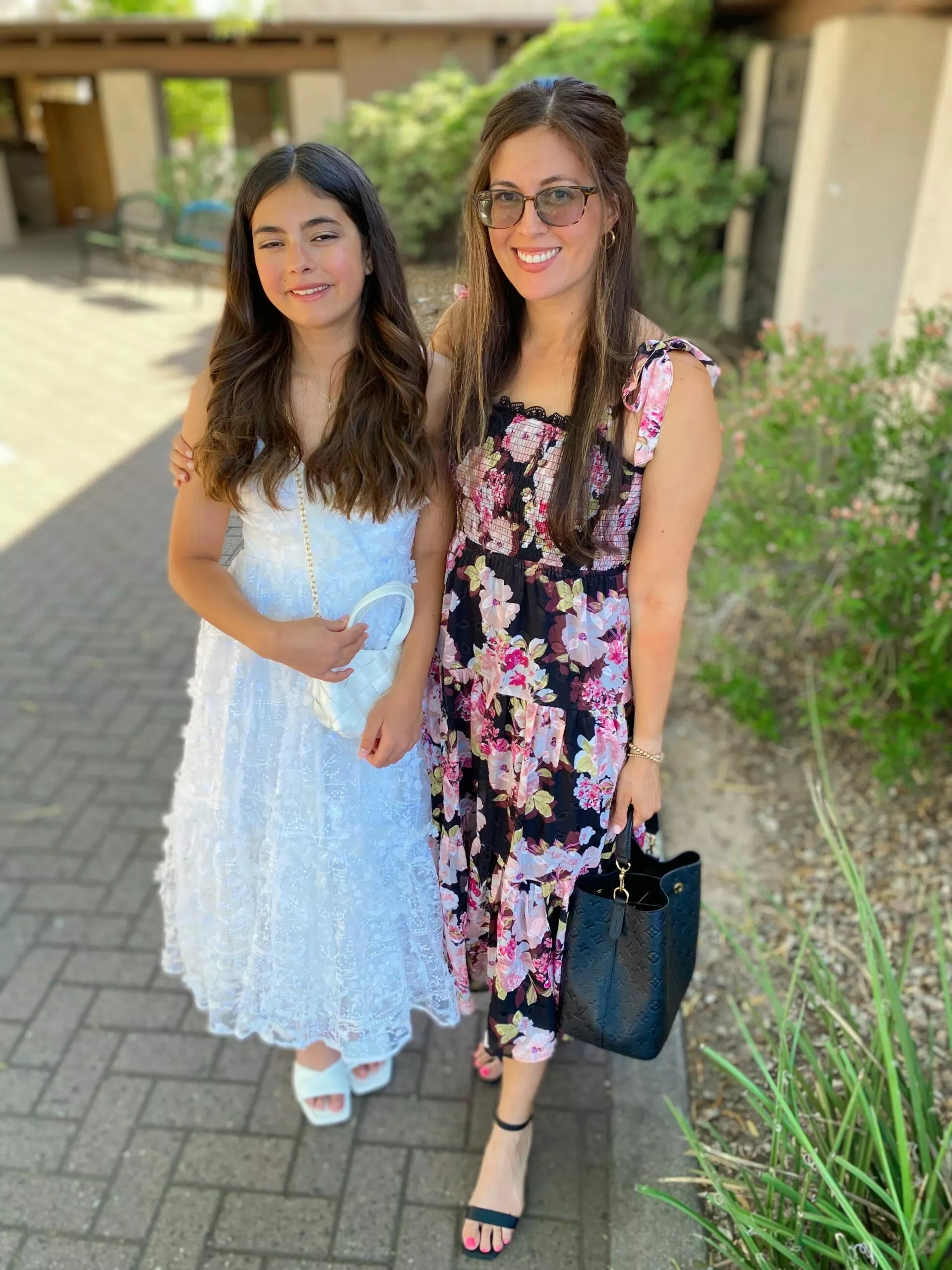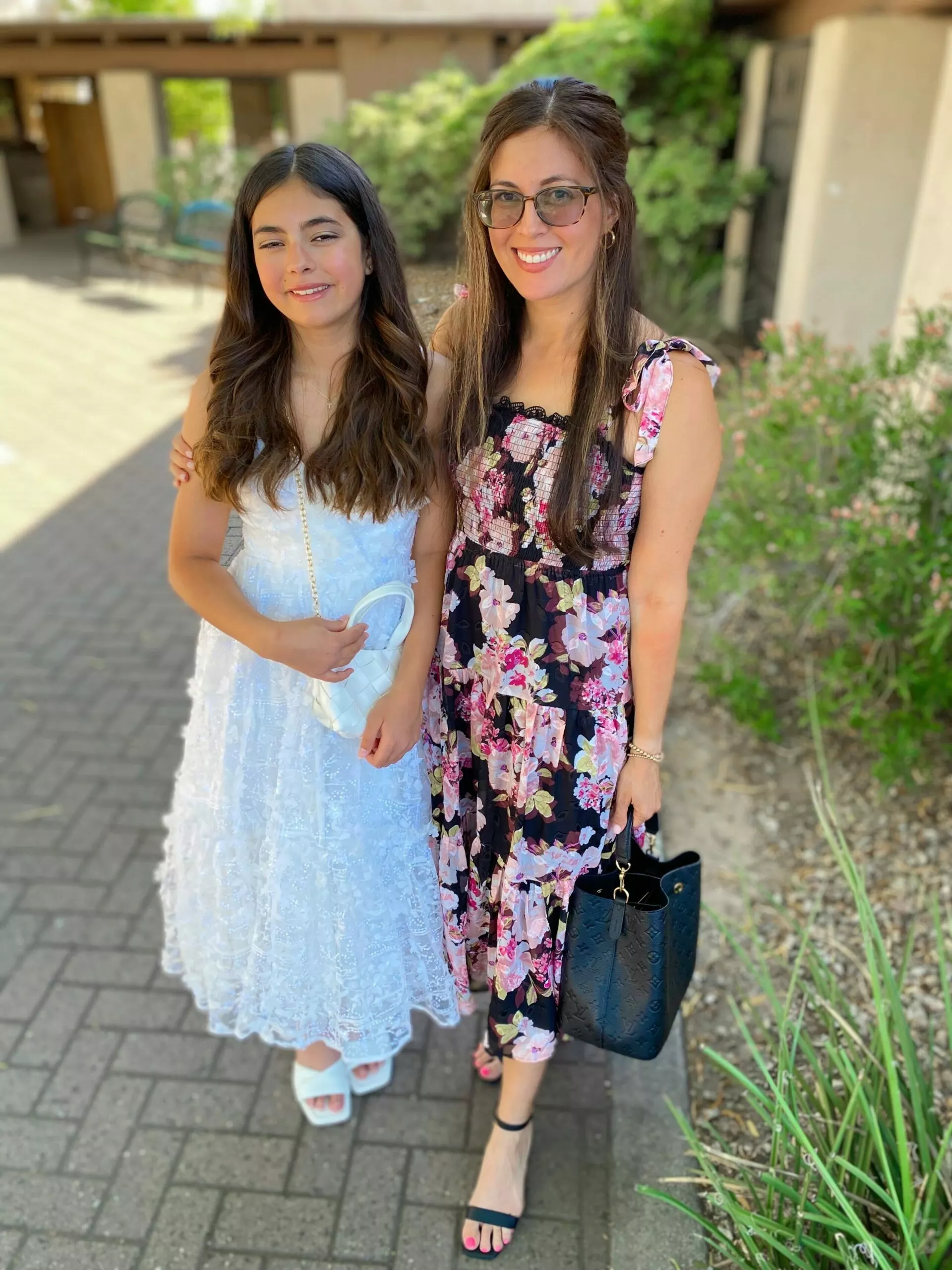 (My eyes are still driving me crazy – red and inflamed but thankfully not infected – so I've been wearing my glasses. Livi's dress is here and mine is here. I also have a referral link for Lulus here– if you place an order, we each get $20 off. They have SO many cute dresses and jumpsuits for summer.)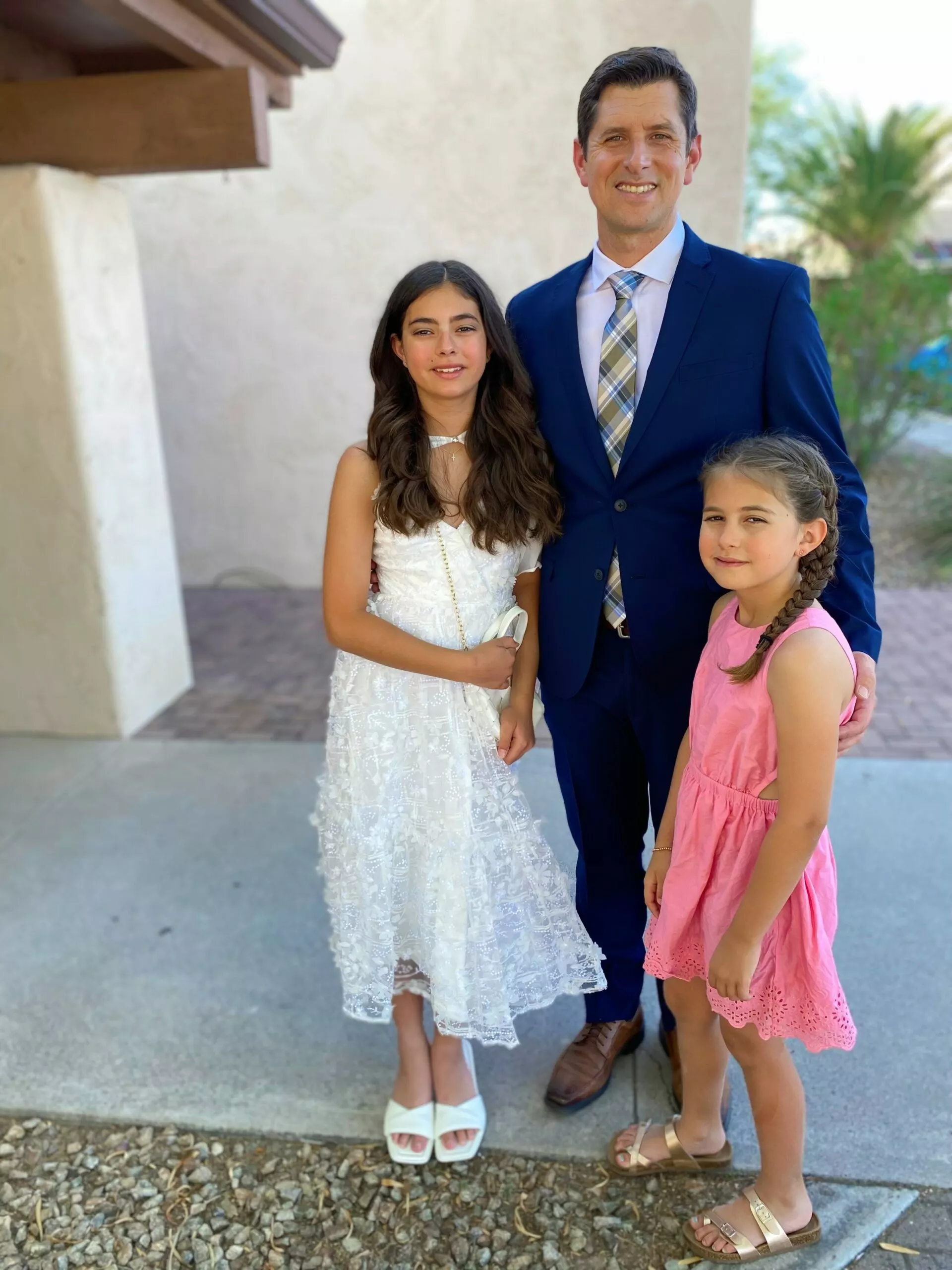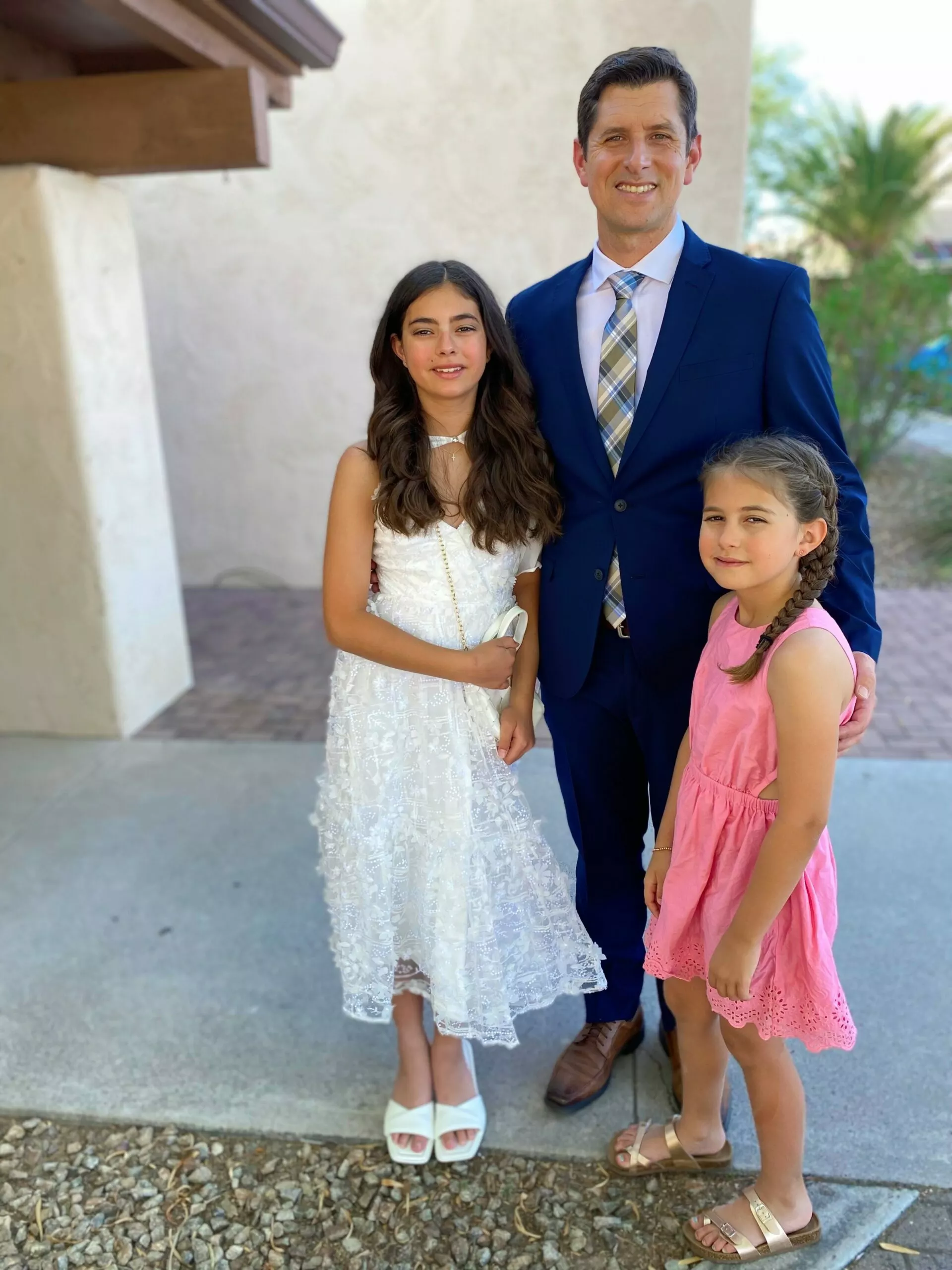 After mass, we all went to Little Anthony's to celebrate, per Liv's request. They have crazy shakes (with s'mores, sparklers, full popsicles in them, etc.), Elvis and Marilyn,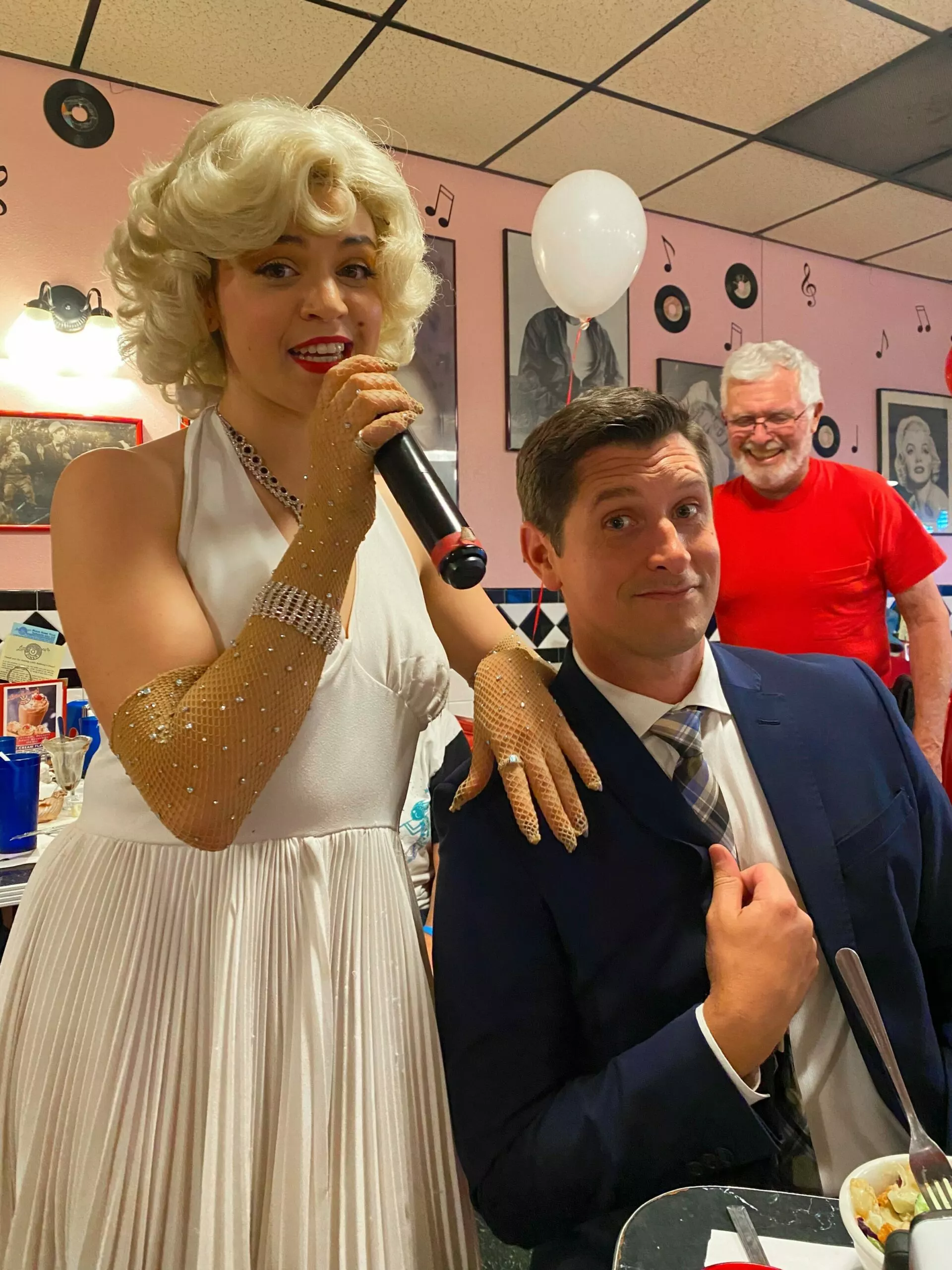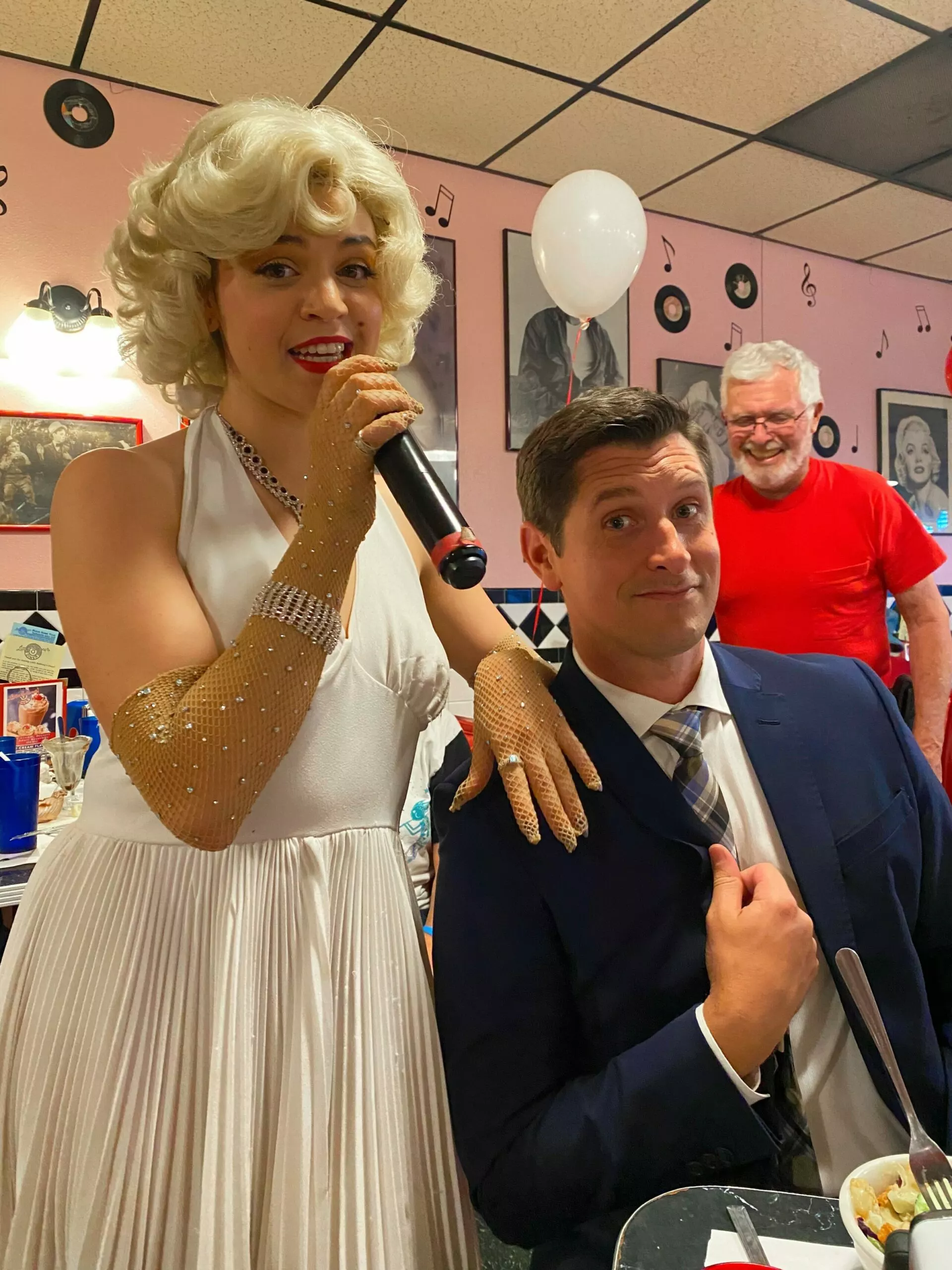 and are great with larger parties (we had 20).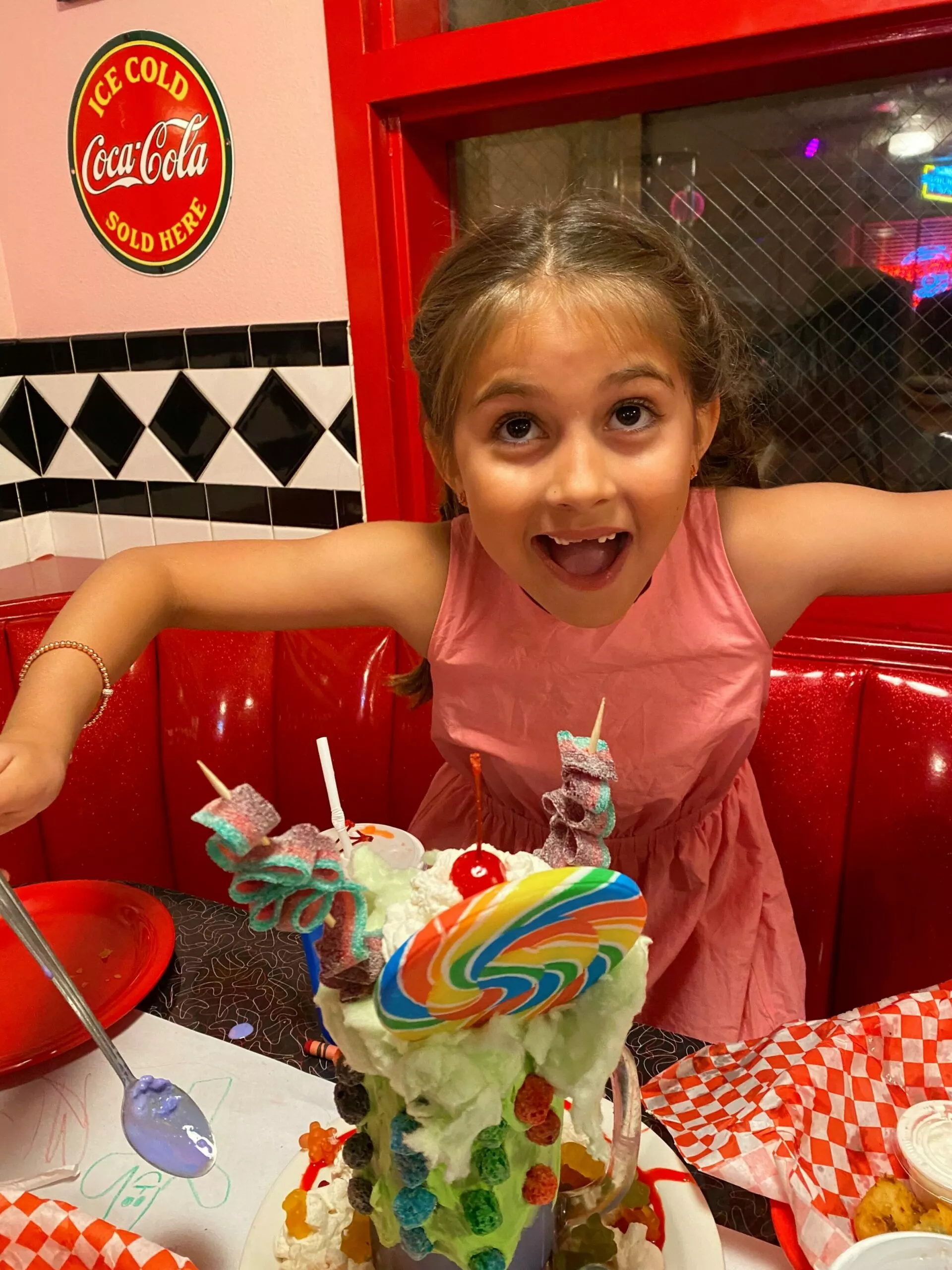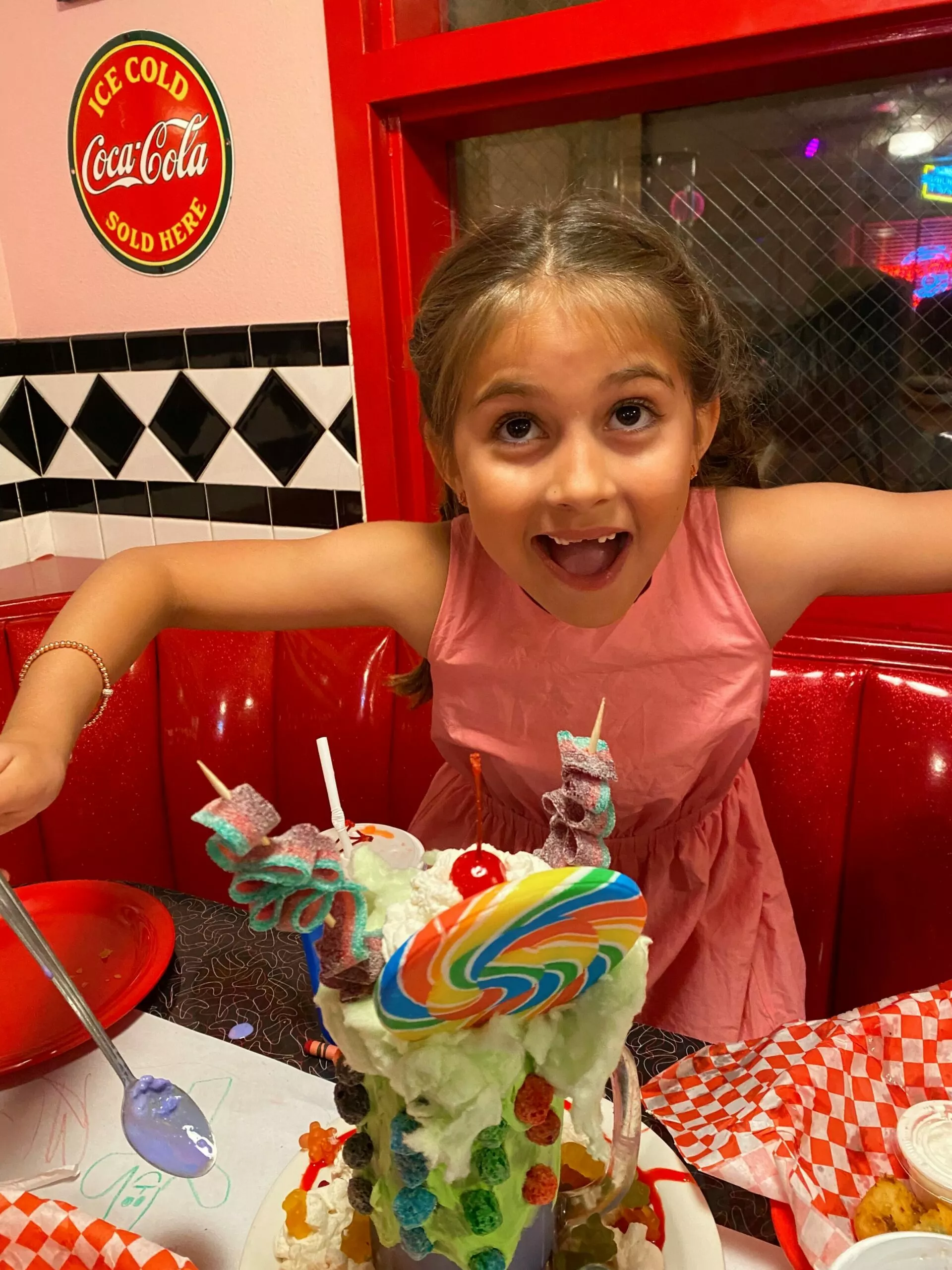 Here are the favors I put together! The succulents are from Trader Joe's and I added little tags I made on Canva and printed on card stock.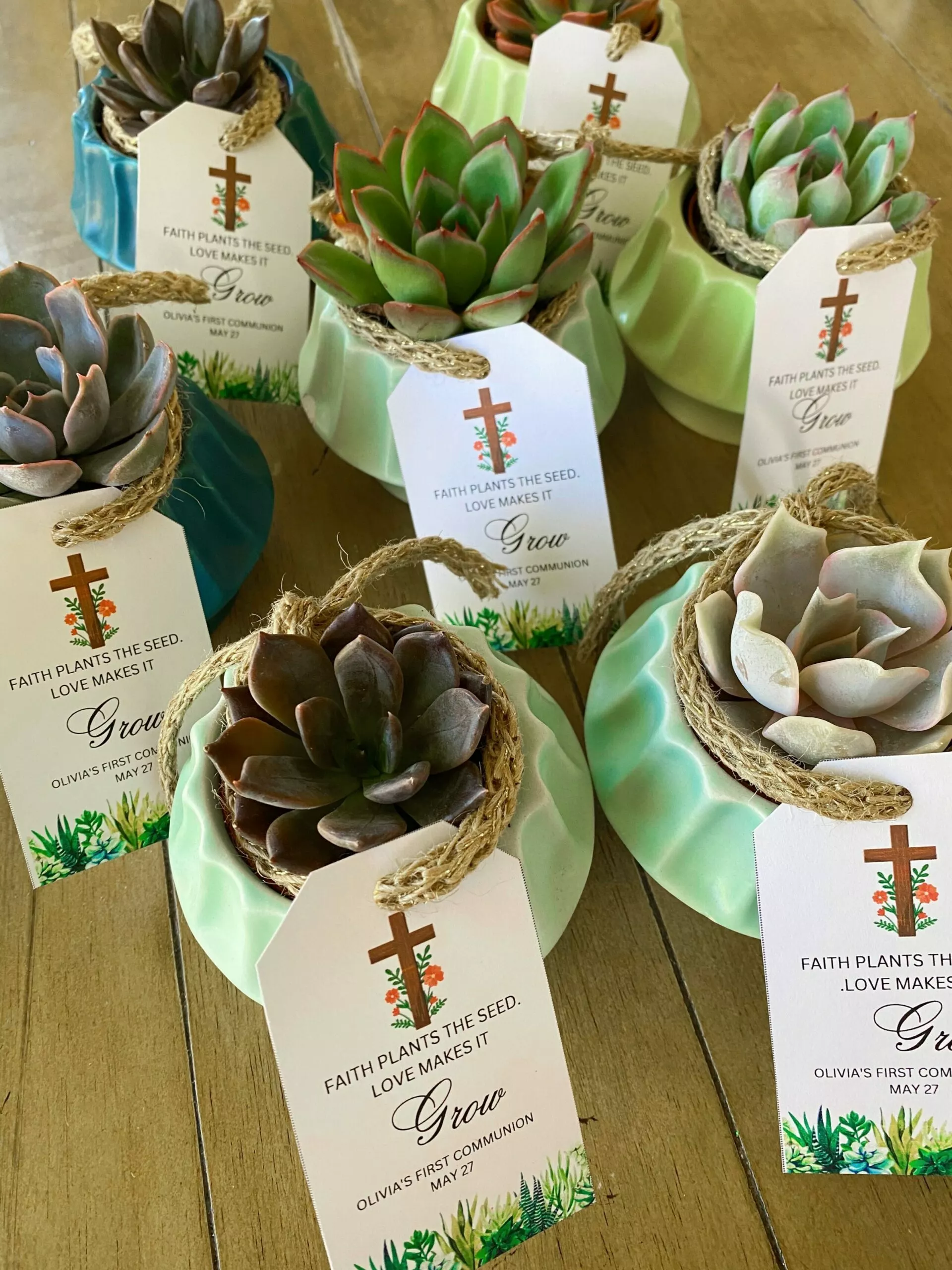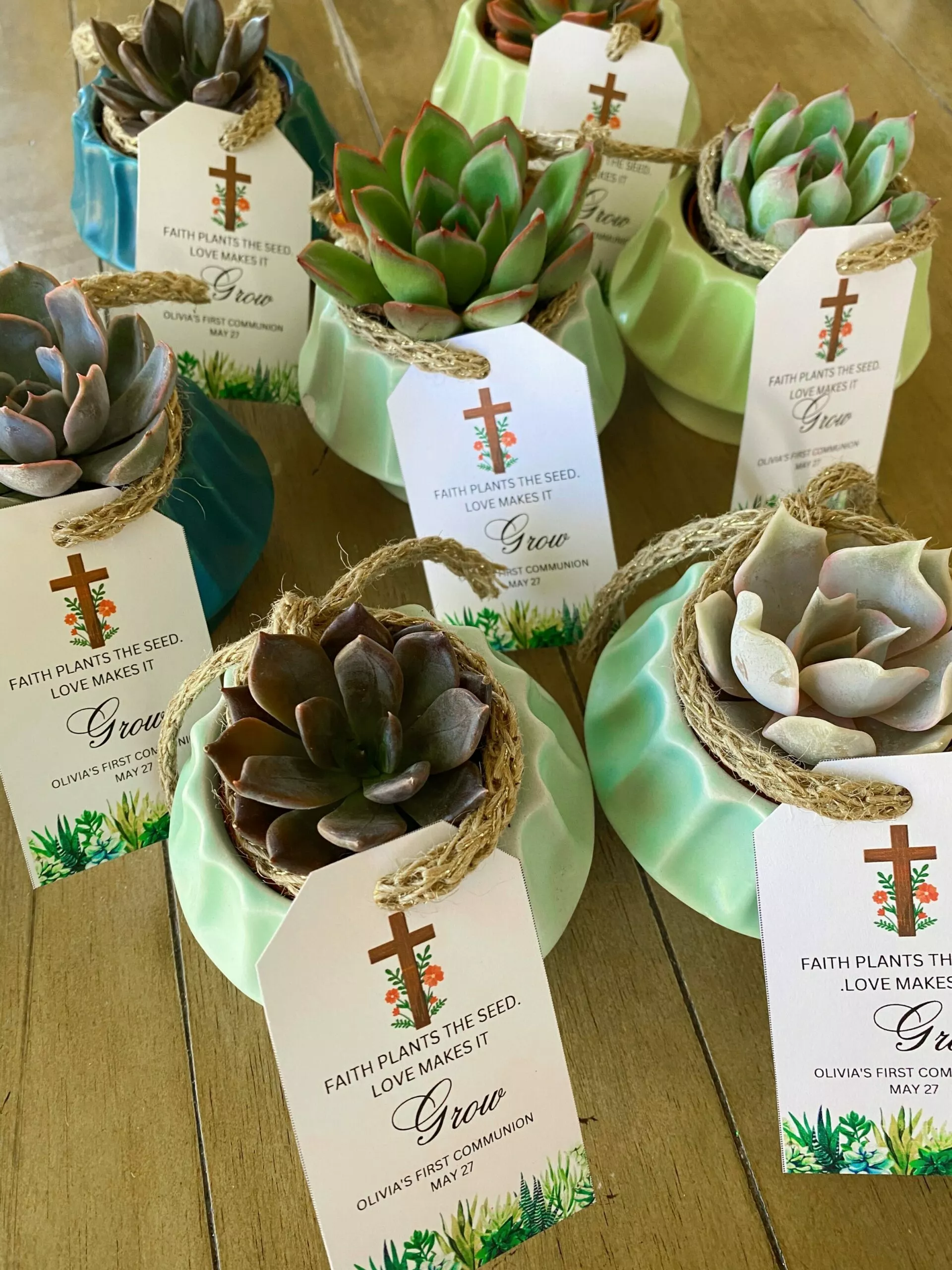 What did we even do before Pinterest?!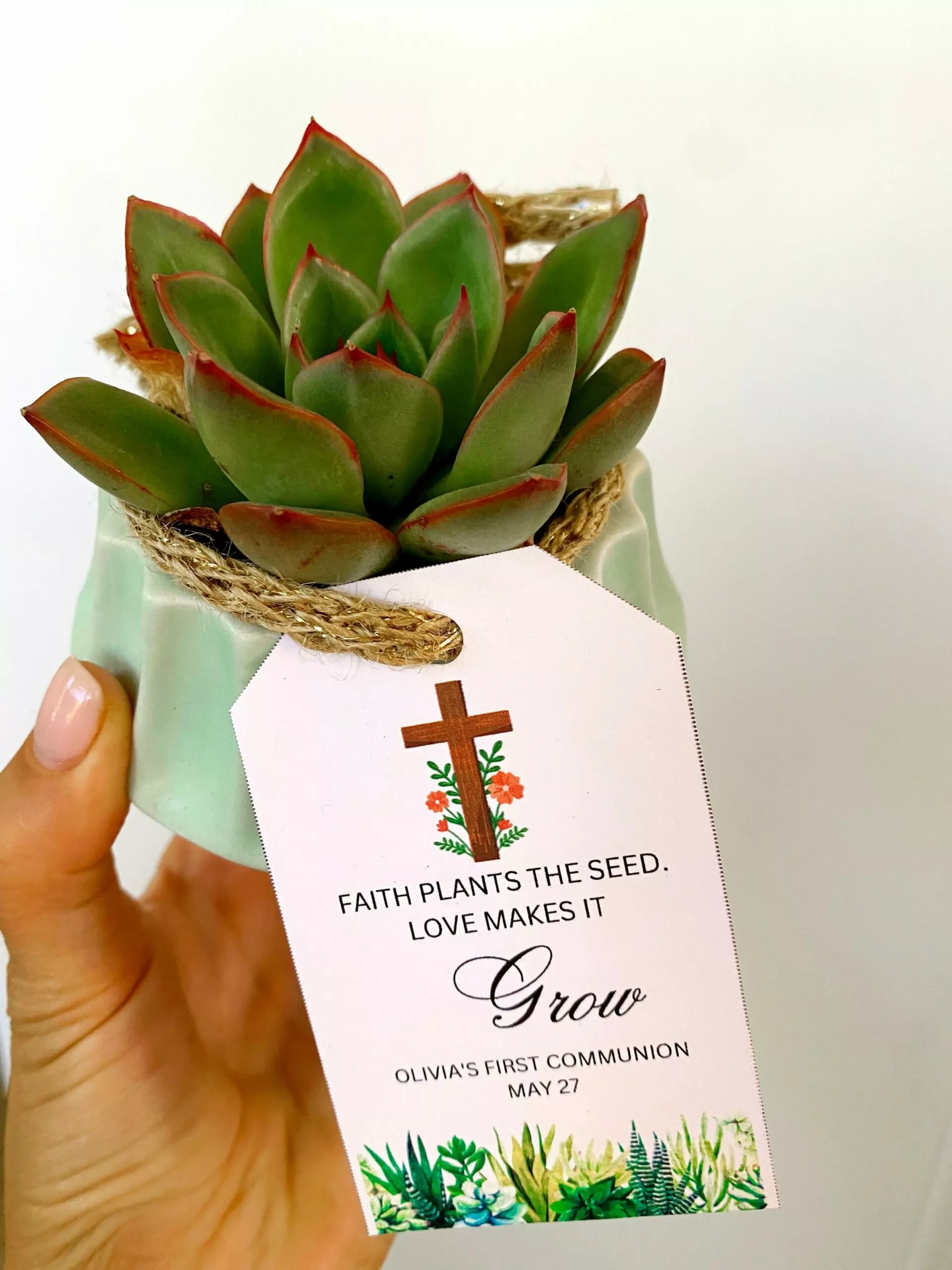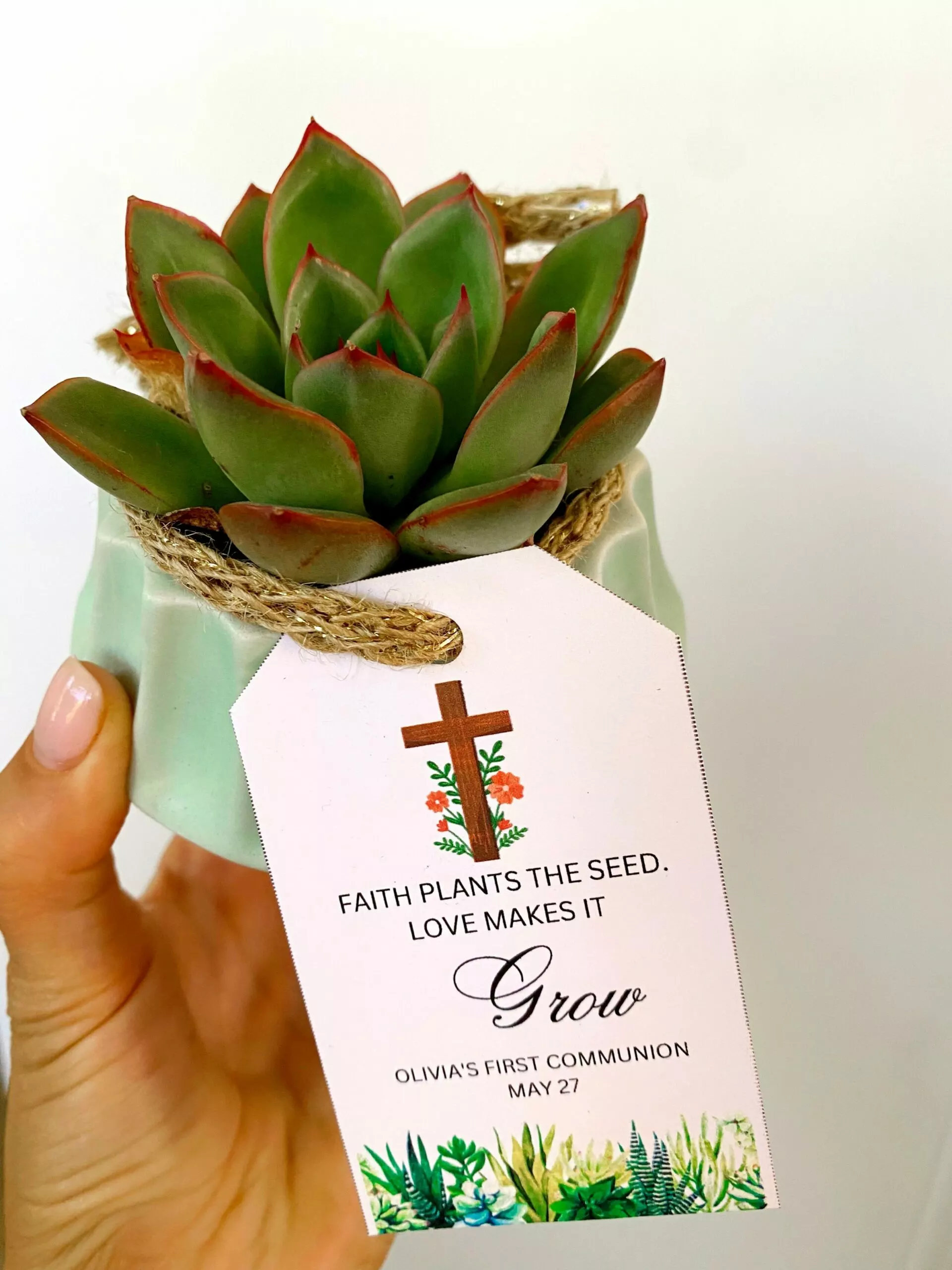 Fashion + beauty:
Into the chunky sandals trend!
Also love these linen pants.
I know I've posted this before, but I LOVE this Vuori swimsuit. The fabric is a dream and it fits perfectly.
Read, watch, listen:
The Little Mermaid. I took the kids to see this last Friday and had zero expectations. We all loved it. Halle's voice was amazing, Melissa McCarthy SLAYED as Ursula, and while Triton and Flounder were a little weird, it was still an A+ from all of us. Here are more movies to see this summer.
Started this book while I've been here and while it's not my fave Kate Quinn novel, I'm definitely enjoying it so far. (When I looked for the link, I realized there are four books in the series so I guess I'm in for the long haul!)
Check out this podcast about tongue posture and nasal breathing.
Fitness, health, and good eats:
A week of healthy meal inspo.
Two of my fave foam rolling exercises.
I want to try this buffalo chicken salad.
Modern scotcheroos yes please.
Try these collagen brownies.
Happy Friday, friends!
xoxo
Gina